Maine (ME) on the US Map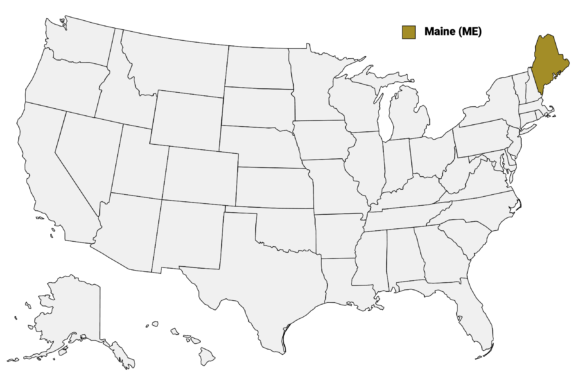 Map of Maine Counties
Below is a map of the 16 counties of Maine (you can click on the map to enlarge it and to see the major city in each state).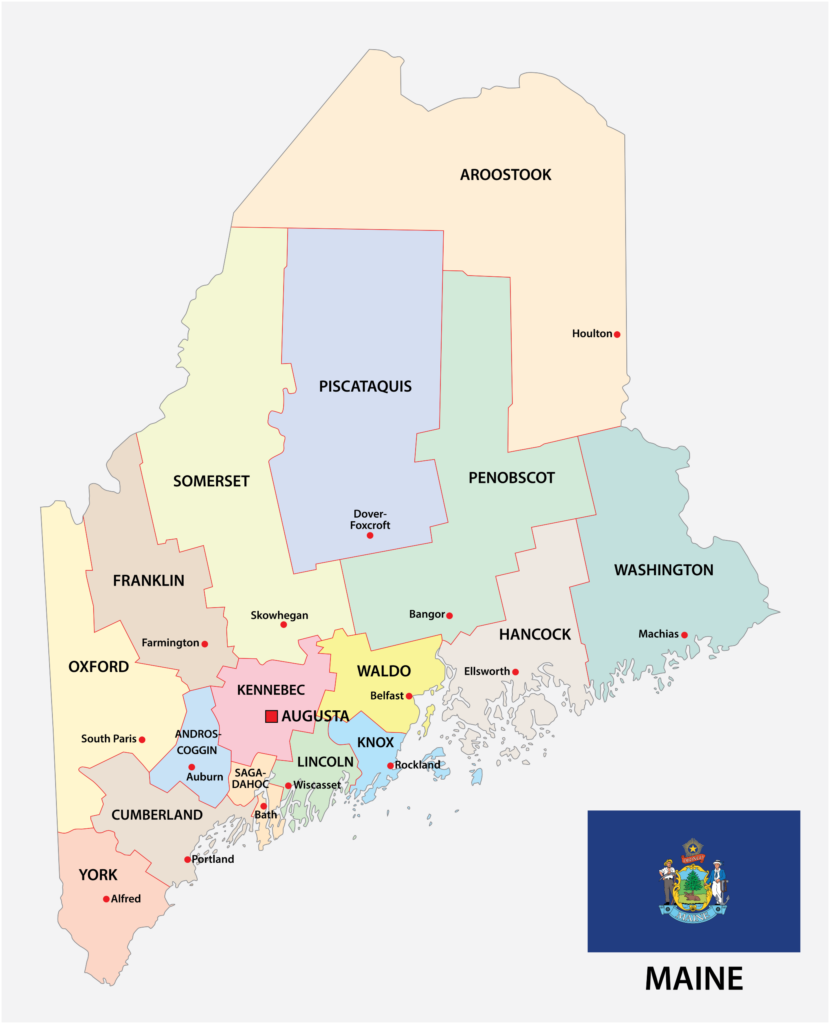 Interactive Map of Maine Counties
Click on any of the counties on the map to see the county's population, economic data, time zone, and zip code (the data will appear below the map). Data is sourced from the US Census 2021.
List of the Counties of Maine:
| County | Population | Per sq. km | Largest City |
| --- | --- | --- | --- |
| Androscoggin County | 110,378 | 91.07 | Lewiston |
| Aroostook County | 67,272 | 3.89 | Presque Isle |
| Cumberland County | 300,776 | 138.87 | Portland |
| Franklin County | 29,487 | 6.71 | Farmington |
| Hancock County | 55,417 | 13.48 | Ellsworth |
| Kennebec County | 123,293 | 54.88 | Augusta |
| Knox County | 40,519 | 42.84 | Rockland |
| Lincoln County | 35,065 | 29.7 | Waldoboro |
| Oxford County | 57,807 | 10.75 | Rumford |
| Penobscot County | 152,211 | 17.3 | Bangor |
| Piscataquis County | 16,760 | 1.63 | Dover-Foxcroft |
| Sagadahoc County | 36,530 | 55.53 | Topsham |
| Somerset County | 50,424 | 4.96 | Skowhegan |
| Waldo County | 39,618 | 20.96 | Belfast |
| Washington County | 31,003 | 4.67 | Calais |
| York County | 210,486 | 81.99 | Biddeford |