Most countries are split into different regions, administrative areas, or have some division for the purposes of statistics, data collection, population census, and governance.
England, which is part of the United Kingdom (UK), is no different. Since becoming a unified country, England has always had some form of regional divisions dating back to Anglo-Saxon times.
Today, one of the main dividing measures used in England is counties. However, the counties of England are relatively complex, convoluted, and can be difficult to understand. This is because the term county applies to four potential different things – historic, ceremonial, metropolitan, and non-metropolitan. Each of these has different meanings and relevance to England and its governance today.
In the below guide, we look in more detail at the counties of England so that you can better understand how the country is divided and what this means.
Map of the Counties of England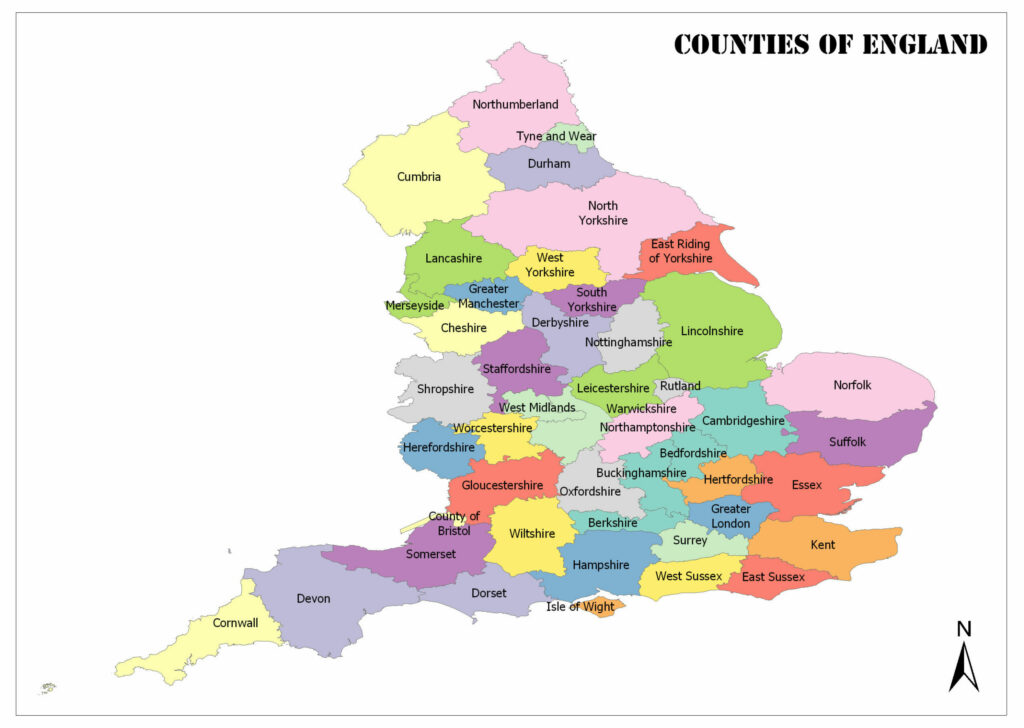 Ceremonial Counties of England with Population (2020)
| County | Population |
| --- | --- |
| Greater London | 9,002,488 |
| West Midlands | 2,939,927 |
| Greater Manchester | 2,848,286 |
| West Yorkshire | 2,345,235 |
| Kent | 1,868,199 |
| Hampshire | 1,856,778 |
| Essex | 1,856,063 |
| Lancashire | 1,515,487 |
| Merseyside | 1,434,256 |
| South Yorkshire | 1,415,054 |
| Devon | 1,209,773 |
| Surrey | 1,199,870 |
| Hertfordshire | 1,195,672 |
| Nottinghamshire | 1,170,475 |
| Tyne and Wear | 1,146,624 |
| Staffordshire | 1,139,794 |
| North Yorkshire | 1,110,135 |
| Lincolnshire | 1,098,445 |
| Cheshire | 1,069,646 |
| Leicestershire | 1,067,121 |
| Derbyshire | 1,063,997 |
| Somerset | 975,782 |
| County Durham | 931,806 |
| Gloucestershire | 928,466 |
| Berkshire | 917,762 |
| Norfolk | 914,039 |
| West Sussex | 867,635 |
| Cambridgeshire | 859,830 |
| East Sussex | 850,590 |
| Buckinghamshire | 817,263 |
| Dorset | 776,780 |
| Suffolk | 761,246 |
| Northamptonshire | 757,181 |
| Wiltshire | 726,951 |
| Oxfordshire | 696,880 |
| Bedfordshire | 682,311 |
| East Yorkshire | 602,327 |
| Worcestershire | 598,070 |
| Warwickshire | 583,786 |
| Cornwall | 575,782 |
| Shropshire | 506,737 |
| Cumbria | 499,781 |
| Bristol | 465,866 |
| Northumberland | 323,820 |
| Herefordshire | 193,615 |
| Isle of Wight | 142,296 |
| Rutland | 40,476 |
Population of England in 2020, by ceremonial county, Source: Statista
Understanding English Counties
To understand the counties of England, we must look at the wider context of the subdivisions of England.
Currently, England has an administrative hierarchy that includes administrative divisions and non-administrative ceremonial areas.
These divisions include:
9 Regions (The highest level, although regions are largely ceremonial)
48 Ceremonial Counties (These are also known as the lieutenancy areas of England)
6 Metropolitan Counties
83 Non-Metropolitan Counties
309 Districts
10,449 Civil Parishes
In terms of how the hierarchy works, we can say that regions are split into counties, counties are split into districts, and districts are split into civil parishes.
For the purpose of this article, we are concentrating on the metropolitan and non-metropolitan counties as these have the most relevance to modern England and its governance.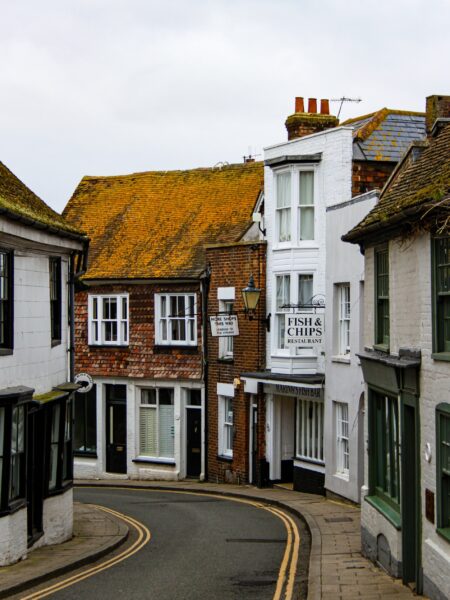 Metropolitan Counties
Originally, metropolitan counties had a county council (the regional administrative branch of local government). However, they were abolished in 1986. Metropolitan Counties still exist; however, their purpose is mainly geographical and they are largely considered ceremonial counties.
The powers that the abolished county councils have been distributed to the unitary authorities. Although, some services like public transport often span across unitary authorities and are classed by their original metropolitan county designation.
The six metropolitan counties are:
Greater Manchester
Merseyside
South Yorkshire
Tyne and Wear
West Midlands
West Yorkshire
The population of these conurbations ranges from 1.2 to 2.8 million people, with the largest being Greater Manchester. Today, these ceremonial counties do have an acting Lord Lieutenant as per the Lieutenancies Act of 1997 which still gives them some importance. Furthermore, they are still utilised in some statistics, however, they are generally no longer displayed on maps.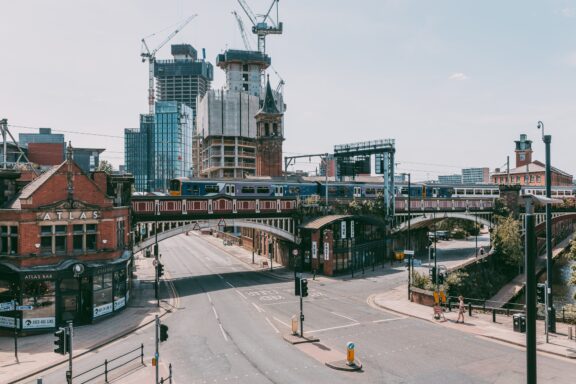 Non-Metropolitan Counties
While Metropolitan Counties are largely ceremonial, Non-Metropolitan Counties have a real function and are vital to the governance of England. Non-Metropolitan Counties effectively have two sub-divisions – Shire Counties, and Unitary Authorities.
It is important to understand the difference between these as they have completely different administrative structures.
English Shire Counties:
Shire County is an unofficial term used to describe a two-tier non-metropolitan county. This means it has a two-tier system with an overall county council and is then split into districts, each of which has its own district council.
For example, Derbyshire is a two-tier non-metropolitan county. This is governed by the Derbyshire County Council which has 11 MP representatives in the House of Commons. Derbyshire is then broken into nine districts; each of which has its own local district council. These are High Peak, Derbyshire Dales, South Derbyshire, Erewash, Amber Valley, North East Derbyshire, Chesterfield, Bolsover, and the City of Derby.
Below, we have created a list of the current remaining 26 Shire Counties and you can find out more information later in the article: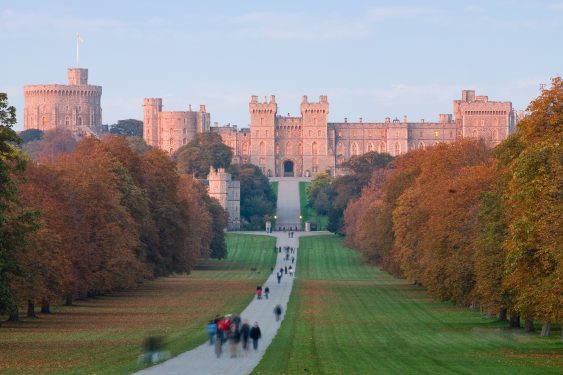 In the Shire Counties mentioned above, there are county councils except for Berkshire. Furthermore, the population of these counties is between 109,000 and 1.4 million.
Unitary Authorities:
Unitary authorities can be categorised roughly into three types:
Counties with a single district council, and no county council (43 No.)
Counties with a single county council, and no district councils (9 No.)
Unitary Authorities that are part of Berkshire (6 No.)
This number has swelled in recent years, and Unitary Authorities have only existed since 1992. The Local Government Act of 1992 sought to allow the creation of counties without multiple districts. This is because in some instances, the counties were so small that to split them into multiple districts would be ineffective.
Most Unitary Authorities were created during the 1990s, but there have been additions and changes as recent as 2021. Indeed, there are further plans to create large unitary authorities in the future. For now, the following is the list of Unitary Authorities in England:
Greater London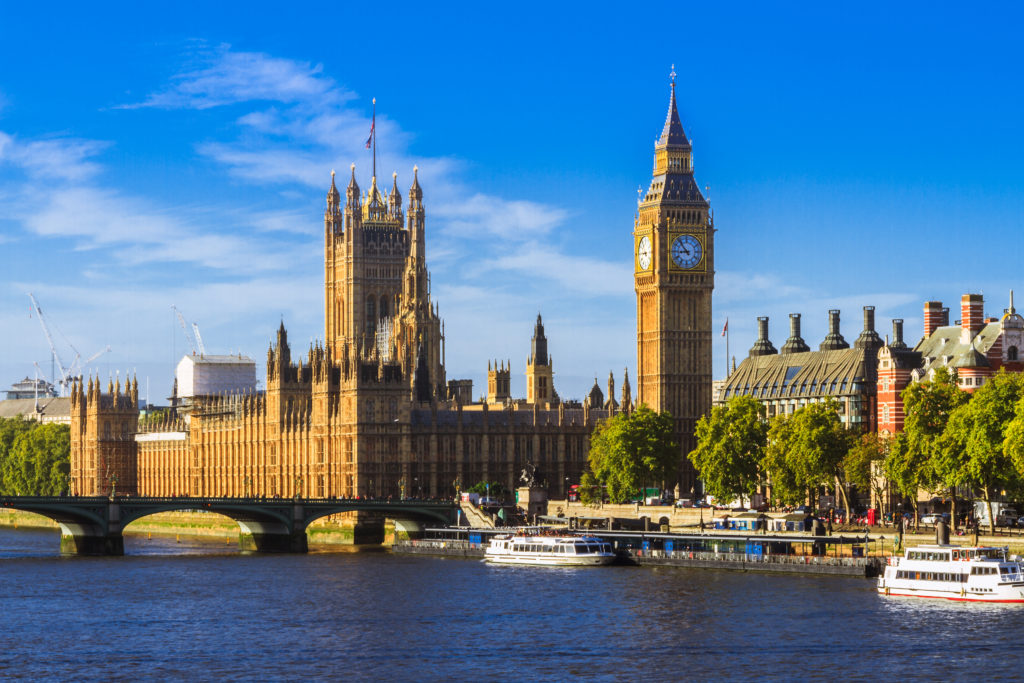 Due to the importance and scale of London, it is set apart from the above Shire Counties and Non-Unitary Authorities. Greater London is an administrative division in its own right and is governed by the Greater London Authority. Greater London is split into 33 Local Government Districts, which in turn include:
London Boroughs (32 No.)
The City of London
Strangely enough, Greater London is also one of the nine regions of England, but is also referred to as a Ceremonial County – such is its importance and prevalence. However, Greater London cannot be considered one of the Historical Counties of England as it was originally Middlesex, Essex, Surrey, Kent, and Hertfordshire.
The Greater London Authority is based in Newham, which is a Borough of London. Here, the Mayor of London works, and the London Assembly is held.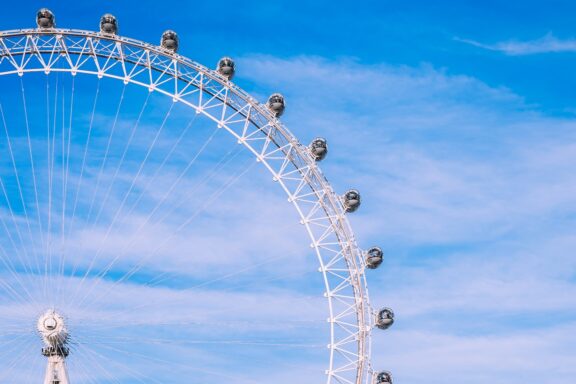 London is the most visited location in England in terms of tourism and it is packed full of historic buildings that have huge cultural importance. These include Buckingham Palace, Trafalgar Square, The Tower of London, Tower Bridge, and the British Museum.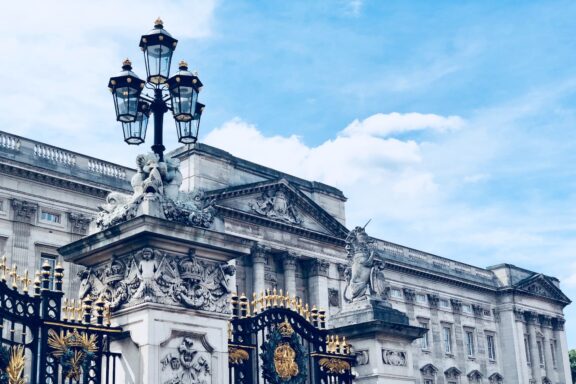 Individual English Shire Counties Information
To give you a little more information about each of the Shire Counties of England, we have listed all 24 below together with things like population, included districts, and notable attractions.
Cambridgeshire
Region: East of England
Districts: Fenland, Huntingdonshire, East Cambridgeshire, South Cambridgeshire, City of Cambridge
Approximate Population: 852,000
Notable Attractions: Ely Cathedral, King's College, University of Cambridge Museum of Archaeology and Anthropology.
Cumbria
Region: North West England
Districts: City of Carlisle, Allerdale, Eden, Copeland, South Lakeland, Barrow-in-Furness
Approximate Population: 498,000
Notable Attractions: The Lake District National Park, Windermere, Castlerigg Stone Circles
Derbyshire
Region: East Midlands
Districts: High Peak, Derbyshire Dales, South Derbyshire, Erewash, Amber Valley, North East Derbyshire, Chesterfield, Bolsover, City of Derby
Approximate Population: 1.03 million+
Notable Attractions: Southern Pennines, Kinder Downfall, Magpie Mine, Bolsover Castle
Devon
Region: South West
Districts: North Devon, Torridge, Mid Devon, East Devon, City of Exeter, West Devon, Teignbridge, City of Plymouth, South Hams, Torbay
Approximate Population: 1.19 million+
Notable Attractions: Seaside town of Torquay, Ilfracombe, South West Coastal Path
East Sussex
Region: South East England
Districts: City of Brighton and Hove, Lewes, Wealden, Eastbourne, Rother, Hastings
Approximate Population: 844,000
Notable Attractions: Eastbourne, Beachy Head, Liltington White Horse, Seven Sisters Park
Essex
Region: East England
Districts: Uttlesford, Braintree, Colchester, Tendring, Harlow, Epping Forest, City of Chelmsford, Maldon, Brentwood, Basildon, Rochford, Castle Point, City of Southend-on-Sea, Thurrock
Approximate Population: 1.83 million+
Notable Attractions: Queen Elizabeth II Bridge, Hedingham Castle, Southend Pier, Colchester Castle.
Gloucestershire
Region: South West
Districts: Twekesbury, Forest of Dean, City of Gloucester, Cheltenham, Stroud, Cotswold, South Gloucestershire
Approximate Population: 916,000
Notable Attractions: The Forest of Dean, Cheltenham Racecourse, the Cotswolds, Gloucester Cathedral
Hampshire
Region: South East
Districts: Test Valley, Basingstoke, Hart, Rushmoor, City of Winchester, East Hampshire, New Forest, City of Southampton, Eastleigh, Fareham, Gosport, City of Portsmouth, Havant
Approximate Population: 1.84 million+
Notable Attractions: Danebury Fort, Portsmouth Historic Docks, The New Forest, Winchester Cathedral
Hertfordshire
Region: East of England
Districts: North Hertfordshire, Stevenage, East Hertfordshire, Dacorum, City of St. Albans, Welwyn Hatfield, Broxbourne, Three Rivers, Watford, Hersmere
Approximate Population: 1.184 million+
Notable Attractions: Dockey Wood, St. Albans Abbey, Making of Harry Potter Studio Tour, Grand Union Canal
Kent
Region: South East
Districts: Sevenoaks, Dartford, Gravesham, Tonbridge and Malling, Medway, Maidstone, Tunbridge Wells, Swale, Ashford, City of Canterbury, Folkestone and Hythe, Thanet, Dover
Approximate Population: 1.84 million+
Notable Attractions: White Cliffs of Dover, Canterbury Cathedral
Lancashire
Region: North West
Districts: City of Lancaster, Wyre, Blackpool, Fylde, City of Preston, Ribble Valley, South Ribble, Hyndburn, Burnley, Pendle, West Lancashire, Chorley, Blackburn with Darwen, Rodssendale
Approximate Population: 1.49 million+
Notable Attractions: Ribblehead Viaduct, Blackpool Tower, Clitheroe Castle, West Pennine Moors
Leicestershire
Region: East Midlands
Districts: North West Leicestershire, Charnwood, Melton, Harborough, Oadby and Wigston, Blaby, Hinckley and Bosworth, City of Leicester
Approximate Population: 1.05 million+
Notable Attractions: Belvoir Castle, The National Space Centre, University of Leicester Botanic Garden
Lincolnshire
Region: East Midlands / Yorkshire and the Humber
Districts: City of Lincoln, North Kesteven, South Kesteven, South Holland, Boston, East Lindsey, West Lindsey, North Lincolnshire, North East Lincolnshire
Approximate Population: 1.08 million+
Notable Attractions: Lincoln Cathedral, Thornton Abbey, Tattershall Castle, Skegness, Mablethorpe
Norfolk
Region: East of England
Districts: Norwich, South Norfolk, Great Yarmouth, Broadland, North Norfolk, King' s Lynn and West Norfolk, Breckland
Approximate Population: 903,000
Notable Attractions: Norfolk Broads, Great Yarmouth, Cromer, Sandringham House
North Yorkshire
Region: Yorkshire and the Humber / North East
Districts: Selby, Harrogate, Craven, Richmondshire, Hambleton, Ryedale, Scarborough, City of York, Redcar and Cleveland, Middlesbrough, Stockton-on-Tees
Approximate Population: 1.15 million+
Notable Attractions: York Castle, The Shambles in York, Harrogate Turkish Baths, Whitby Abbey, Aysgarth Falls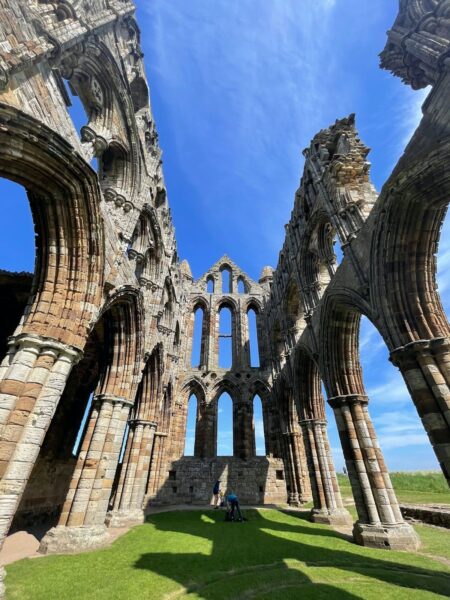 Nottinghamshire
Region: East Midlands
Districts: City of Nottingham, Bassetlaw, Mansfield, Newark and Sherwood, Ashfield, Gedling, Broxtowe, Rushcliffe
Approximate Population: 1.15 million+
Notable Attractions: Nottingham Castle, Sherwood Forest, Newstead Abbey, Creswell Crags, Clumber Park
Oxfordshire
Region: South East
Districts: City of Oxford, Cherwell, South Oxfordshire, Vale of White Horse, West Oxfordshire
Approximate Population: 687,000
Notable Attractions: Oxford City, Blenheim Palace, River and Rowing Museum, Didcot Railway Centre
Somerset
Region: South West
Districts: South Somerset, Somerset West and Taunton, Sedgemoor, Mendip, Bath and North East Somerset, North Somerset
Approximate Population: 965,000
Notable Attractions: Bath, Avon Gorge, Glastonbury, Exmoor National Park, Wells Cathedral
Staffordshire
Region: West Midlands
Districts: City of Stoke-on-Trent, Newcastle-under-Lyme, Staffordshire Moorlands, Stafford, East Staffordshire, South Staffordshire, Cannock Chase, Lichfield, Tamworth
Approximate Population: 1.13 million+
Notable Attractions: Lichfield Cathedral, Mow Cop Castle, Alton Towers, Dovedale, Ilam Park, Manifold Way, Peak District National Park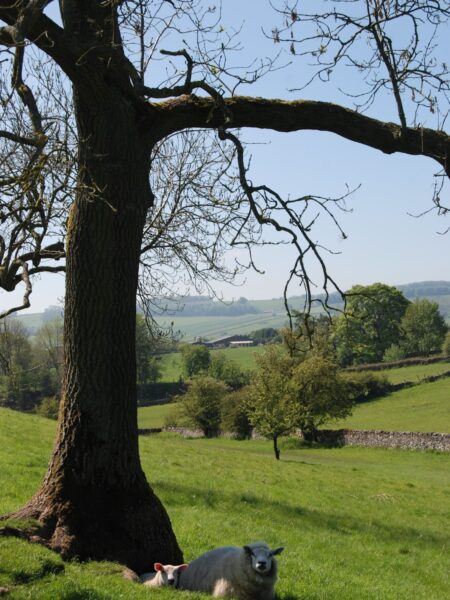 Suffolk
Region: East of England
Districts: Ipswich, East Suffolk, Mid Suffolk, Babergh, West Suffolk
Approximate Population: 758,000
Notable Attractions: Dedham Vale, Framingham Castle, Ickworth House, St Edmundsbury Cathedral, Orford Ness
Surrey
Region: South East
Districts: Spelthorne, Runnymede, Surrey Heath, Woking, Elmbridge, Guildford, Waverley, Mole Valley, Epsom and Ewell, Reigate and Banstead, Tandridge
Approximate Population: 1.18 million+
Notable Attractions: Leith Hill Tower, Guildford Castle, Waverley Abbey, Claremont Landscape Garden, Key Royal Botanic Gardens, Runnymede (Site of the sealing of the Magna Carta)
Warwickshire
Region: West Midlands
Districts: North Warwickshire, Nuneaton and Bedworth, Rugby, Stratford-on-Avon, Warwick
Approximate Population: 571,000
Notable Attractions: Warwick Castle, Stratford-on-Avon, Chesterton Windmill, British Motor Museum, Kenilworth Castle, Oxford Canal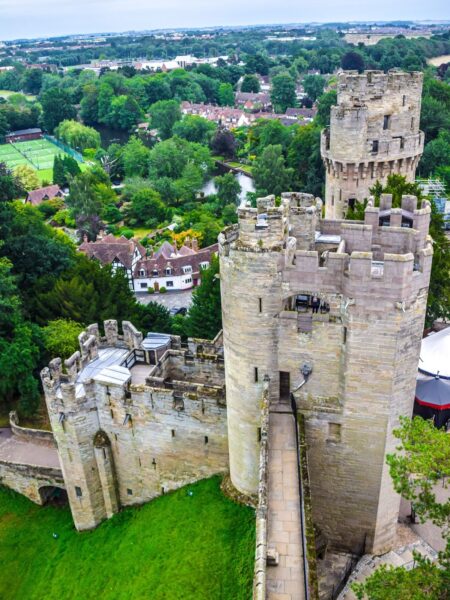 West Sussex
Region: South East
Districts: Worthing, Arun, Chichester, Horsham, Crawley, Mid Sussex, Adur
Approximate Population: 858,000
Notable Attractions: Chichester Market Cross, Wakehurst Place Gardens, South Downs Way walking trail, Arundel Castle, Worthing Museum & Art Gallery, Wings Museum, Bramber Castle, Nymans House and Gardens
Worcestershire
Region: West Midlands
Districts: Worcester, Malvern Hills, Wyre Forest, Bromsgrove, Redditch, Wychavon
Approximate Population: 595,000
Notable Attractions: Site of the Battle of Powick Bridge, Broadway Tower, Worcestershire Beacon, the Malvern Hills AONB, Worcester Cathedral
Individual English Unitary Authorities Information

To give you more information about the individual Unitary Authorities in England, we have listed them all below. This includes info on population, the parent region and ceremonial county, and notable attractions (if any).
Bath and North East Somerset
Region: Southwest
Ceremonial County: Somerset
Approximate Population: 193,000
Notable Attractions: Royal Crescent, The Circus, Pulteney Bridge, Victoria Art Gallery
Bedford
Region: East of England
Ceremonial County: Bedfordshire
Approximate Population: 173,000
Blackburn with Darwen
Region: North West
Ceremonial County: Lancashire
Approximate Population: 149,000
Blackpool
Region: North West
Ceremonial County: Lancashire
Approximate Population: 139,000
Notable Attractions: Blackpool Tower, Blackpool Illuminations
Bournemouth
Region: South West
Ceremonial County: Dorset
Approximate Population: 395,000
Notable Attractions: Bournemouth seaside town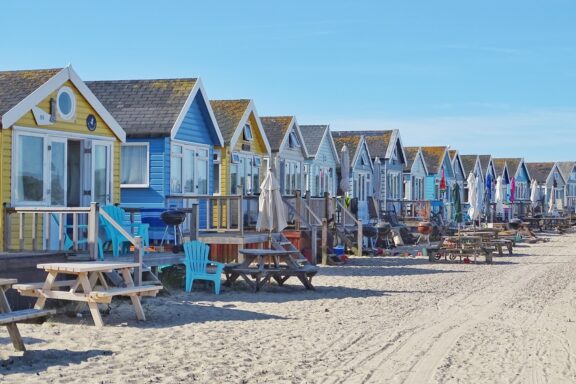 Bracknell Forest
Region: South East
Ceremonial County: Berkshire
Approximate Population: 122,000
Brighton and Hove
Region: South East
Ceremonial County: East Sussex
Approximate Population: 290,000
Notable Attractions: Brighton Beach, The Chattri, Stanmer Park, Bevendean Down
Bristol
Region: South West
Ceremonial County: Bristol
Approximate Population: 465,000
Notable Attractions: Wills Memorial Building, Bristol Cathedral, Clinton Suspension Bridge
Buckinghamshire
Region: South East
Ceremonial County: Buckinghamshire
Approximate Population: 808,000
Notable Attractions: Stowe Landscape Garden, The Roald Dahl Museum, Chiltern Open Air Museum, Chiltern Hills AONB
Central Bedfordshire
Region: East of England
Ceremonial County: Bedfordshire
Approximate Population: 288,000
Cheshire East
Region: North West
Ceremonial County: Cheshire
Approximate Population: 384,000
Notable Attractions: Tatton Park, Jodrell Bank Observatory, Alderley Edge, Lyme Park, Little Moreton Hall
Cheshire West and Chester
Region: North West
Ceremonial County: Cheshire
Approximate Population: 343,000
Notable Attractions: Beeston Castle, Cheshire Military Museum, Chester Zoo, Ness Botanic Gardens, Blue Planet Aquarium
Cornwall
Region: South West
Ceremonial County: Cornwall
Approximate Population: 568,000
Notable Attractions: Lizard Peninsula, Land's End, St Ives, Newquay, Crantock, The Eden Project, South West Coast Path
County Durham
Region: North East
Ceremonial County: Durham
Approximate Population: 530,000
Notable Attractions: Angel of the North, Durham Castle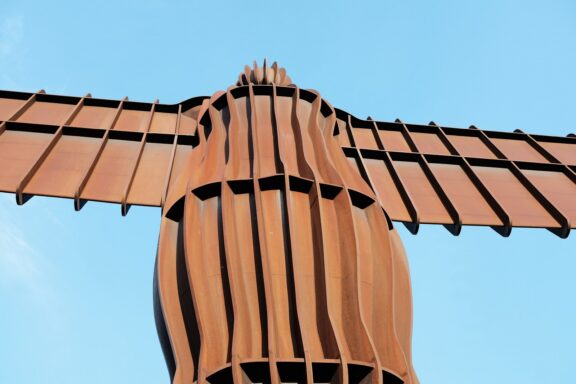 Darlington
Region: North East
Ceremonial County: Durham
Approximate Population: 106,000
Derby
Region: East Midlands
Ceremonial County: Derbyshire
Approximate Population: 248,000
Notable Attractions: Derby Cathedral, Derwent Valley Mills, Pride Park Stadium, Pickford's House Museum
Dorset
Region: South West
Ceremonial County: Dorset
Approximate Population: 378,000
Notable Attractions: Jurassic Coast, Durdle Door
East Riding of Yorkshire
Region: Yorkshire and the Humber
Ceremonial County: East Riding of Yorkshire
Approximate Population: 600,000
Notable Attractions: Humber Bridge, Beverley Minster, The Deep, Bumby Hall Gardens, MKM Stadium, Bridlington seaside town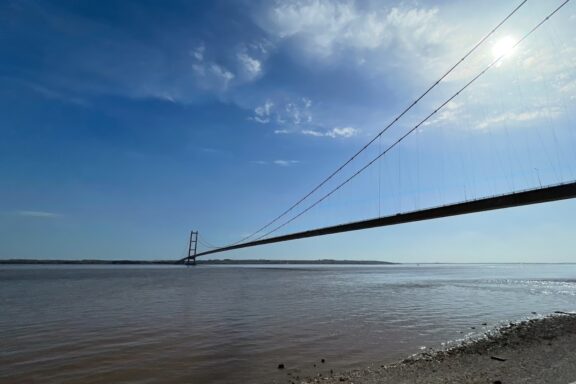 Halton
Region: North West
Ceremonial County: Cheshire
Approximate Population: 129,000
Notable Attractions: Halton Castle, Silver Jubilee Bridge, Mersey Gateway Bridge
Hartlepool
Region: North East
Ceremonial County: Durham
Approximate Population: 93,000
Herefordshire
Region: West Midlands
Ceremonial County: Herefordshire
Approximate Population: 192,000
Notable Attractions: Arthur's Stone, Dore Abbey, Hampton Court, Hereford Cathedral, Berrington Hall
Isle of Wight
Region: South East
Ceremonial County: Isle of Wight
Approximate Population: 141,000
Notable Attractions: Compton Chine, Isle of Wight Coastal Path, Ryde, Sandown, Shanklin, Multi-colored sands of Alum Bay, The Needles
Kingston upon Hull
Region: Yorkshire and the Humber
Ceremonial County: East Riding of Yorkshire
Approximate Population: 259,000
Notable Attractions: Hull Minster, MKM Stadium, Humber Bridge, Hull Docks, Pearson Park
Leicester
Region: East Midlands
Ceremonial County: Leicestershire
Approximate Population: 329,000
Notable Attractions: Leicester Cathedral, Abbey Park, National Space Centre, King Power Stadium (Home of Leicester City FC)
Luton
Region: East of England
Ceremonial County: Bedfordshire
Approximate Population: 213,000
Notable Attractions: Wardown Park Museum, The Hat Factory, Whipsnade Zoo, Woburn Safari Park, Dunstable Downs
Medway
Region: South East
Ceremonial County: Kent
Approximate Population: 278,000
Notable Attractions: Chatham Naval Memorial
Middlesbrough
Region: North East
Ceremonial County: North Yorkshire
Approximate Population: 140,000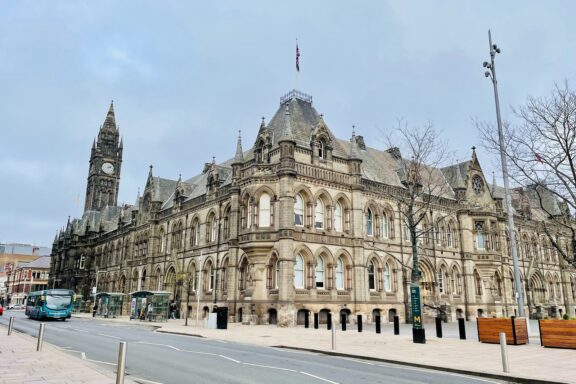 Milton Keynes
Region: South East
Ceremonial County: Buckinghamshire
Approximate Population: 248,000
North East Lincolnshire
Region: Yorkshire and the Humber
Ceremonial County: Lincolnshire
Approximate Population: 159,000
Notable Attractions: Waltham Windmill, Cleethorpes, Blundell Park Stadium, National Fishing Heritage Centre
North Lincolnshire
Region: Yorkshire and the Humber
Ceremonial County: Lincolnshire
Approximate Population: 172,000
Notable Attractions: Thornton Abbey, Mount Pleasant Windmill, St. Hybald Church
North Northamptonshire
Region: East Midlands
Ceremonial County: Northamptonshire
Approximate Population: 359,000
North Somerset
Region: South West
Ceremonial County: Somerset
Approximate Population: 215,000
Notable Attractions: Gordano Valley, Mendip Hills, North Somerset Levels, Woodspring Priory
Northumberland
Region: North East
Ceremonial County: Northumberland
Approximate Population: 320,000
Notable Attractions: Long Crag, Hadrian's Wall, Bamburgh Castle, Farne Islands
Nottingham
Region: East Midlands
Ceremonial County: Nottinghamshire
Approximate Population: 321,000
Notable Attractions: Nottingham Castle, The Exchange Arcade, Meadow Lane Stadium, City Ground Stadium, Wollaton Hall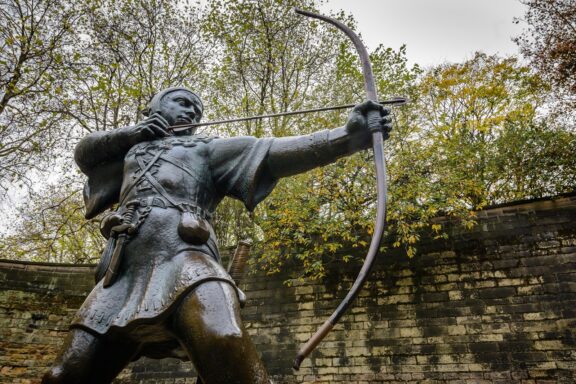 Peterborough
Region: East of England
Ceremonial County: Cambridgeshire
Approximate Population: 202,000
Notable Attractions: Peterborough Cathedral, Nene Valley Railway
Plymouth
Region: South West
Ceremonial County: Devon
Approximate Population: 262,000
Notable Attractions: Naval War Memorial, Smeaton's Tower
Portsmouth
Region: South East
Ceremonial County: Hampshire
Approximate Population: 205,000
Notable Attractions: Spinnaker Tower, The Round Tower, HMW Warrior, Portsmouth Dockyard, HMS Victory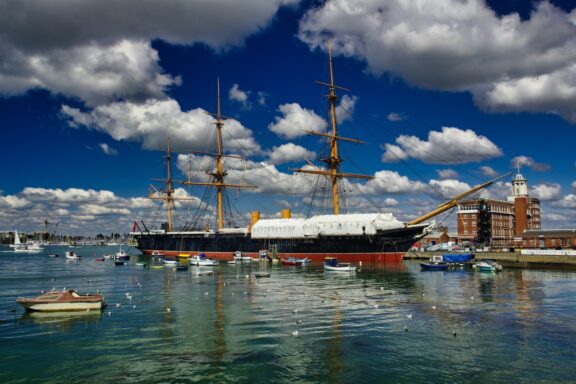 Reading
Region: South East
Ceremonial County: Berkshire
Approximate Population: 161,000
Notable Attractions: Reading Festival, Forbury Gardens, Reading Borough Libraries
Redcar and Cleveland
Region: North East
Ceremonial County: North Yorkshire
Approximate Population: 137,000
Rutland
Region: East Midlands
Ceremonial County: Rutland
Approximate Population: 39,000
Notable Attractions: Rutland Water, Oakham Castle, Rutland County Museum, Rutland Railway Museum
Shropshire
Region: West Midlands
Ceremonial County: Shropshire
Approximate Population: 323,000
Slough
Region: South East
Ceremonial County: Berkshire
Approximate Population: 149,000
South Gloucestershire
Region: South West
Ceremonial County: Gloucestershire
Approximate Population: 285,000
Notable Attractions: Avon Valley Railway, Filton Airfield, The Severn Crossings, Thornbury Castle
Southampton
Region: South East
Ceremonial County: Hampshire
Approximate Population: 269,000
Notable Attractions: SeaCity Museum, National Oceanography Centre
Southend-on-Sea
Region: East of England
Ceremonial County: Essex
Approximate Population: 183,000
Notable Attractions: Southend-on-Sea Pier, Southend Carnival, Priory Park, Southend Cliff Gardens
Stockton-on-Tees
Region: North East
Ceremonial County: Durham, North Yorkshire
Approximate Population: 197,000
Stoke-on-Trent
Region: West Midlands
Ceremonial County: Staffordshire
Approximate Population: 256,000
Notable Attractions: Potteries Museum & Art Gallery, bet365 Stadium, The Golden Sculpture
Swindon
Region: South West
Ceremonial County: Wiltshire
Approximate Population: 222,000
Telford and Wrekin
Region: West Midlands
Ceremonial County: Shropshire
Approximate Population: 185,000
Thurrock
Region: Ease of England
Ceremonial County: Essex
Approximate Population: 174,000
Notable Attractions: Chafford Gorges Nature park, Grove Wood House, Coalhouse Fort, Tilbury Fort
Torbay
Region: South West
Ceremonial County: Devon
Approximate Population: 130,000
Notable Attractions: Torquay, Paignton
Warrington
Region: North West
Ceremonial County: Cheshire
Approximate Population: 210,000
West Berkshire
Region: South East
Ceremonial County: Berkshire
Approximate Population: 158,000
West Northamptonshire
Region: East Midlands
Ceremonial County: Northamptonshire
Approximate Population: 425,000
Wiltshire
Region: South West
Ceremonial County: Wiltshire
Approximate Population: 720,000
Notable Attractions: Ashcombe House, Barbury Castle, Cotswold Water Park, Fonthill Abbey, Kennet and Avon Canal Museum, Sailsburg Cathedral
Windsor and Maidenhead
Region: South East
Ceremonial County: Berkshire
Approximate Population: 151,000
Notable Attractions: Windsor Castle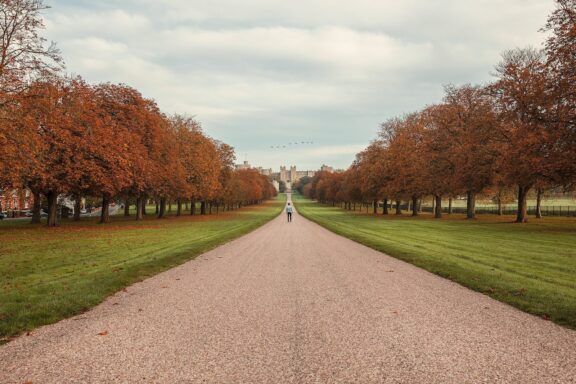 Wokingham
Region: South East
Ceremonial County: Berkshire
Approximate Population: 171,000
York
Region: Yorkshire and the Humber
Ceremonial County: North Yorkshire
Approximate Population: 210,000
Notable Attractions: York Castle, The Shambles, York City Walls, York Minster, Clifford's Tower, National Railway Museum, Yorkshire Museum