In England, which is part of the United Kingdom (UK), counties are divided into metropolitan and non-metropolitan counties.
The total number of metropolitan and non-metropolitan counties in the UK is 83.
Map of the Counties of England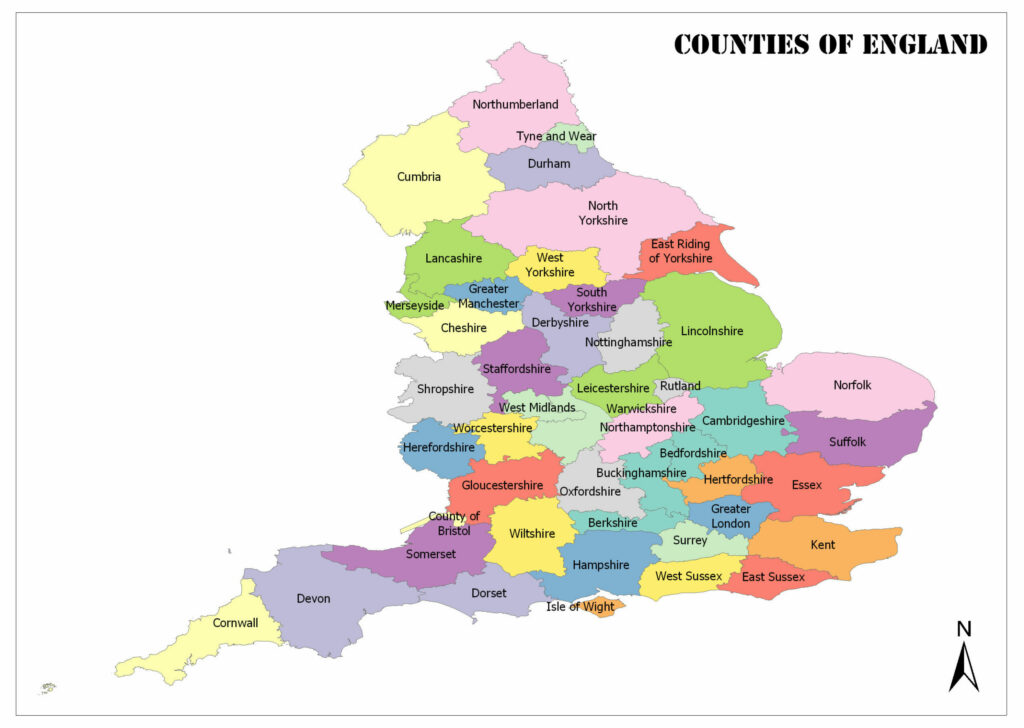 Metropolitan Counties
The general characteristics of the metropolitan counties are between 1.2 million and 2.8 million in population.
Here is a list of the metropolitan counties of England (with population):
Greater Manchester: 2,782,100
Merseyside: 1,406,400
South Yorkshire: 1,385,000
Tyne and Wear: 1,128,800
West Midlands: 2,864,900
West Yorkshire: 2,299,700
Non-Metropolitan Counties
There are 2 types of Non-Metropolitan Counties as Shire Counties and Unitary Authorities.
With a non-official definition of the Shire, there are a total of 28 Shire County in the UK. Moreover, the Shire means a management unit with more than one territory.
Shire Counties:
Berkshire
Buckinghamshire
Cambridgeshire
Cumbria
Derbyshire
Devon
Dorset
East Sussex
Essex
Gloucestershire
Hampshire
Hertfordshire
Kent
Lancashire
Leicestershire
Lincolnshire
Norfolk
North Yorkshire
Northamptonshire
Nottinghamshire
Oxfordshire
Somerset
Staffordshire
Suffolk
Surrey
Warwickshire
West Sussex
Worcestershire.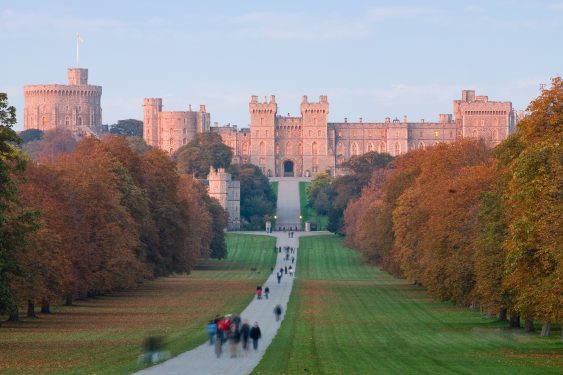 In the Shire Counties mentioned above, there are county councils except Berkshire. Furthermore, the population of these counties is between 109,000 and 1.4 million.
Unitary Authorities:
Bath and North East Somerset
Bedford
Blackburn with Darwen
Blackpool
Bournemouth
Brighton and Hove
Bristol
Central Bedfordshire
Cheshire East
Cheshire West and Chester
Darlington
Derby
East Riding of Yorkshire
Halton
Hartlepool
Herefordshire
Kingston upon Hull
Leicester
Luton
Medway
Middlesbrough
Borough of Milton Keynes
North East Lincolnshire
North Lincolnshire
North Somerset
Nottingham
Peterborough
Plymouth
Poole
Portsmouth
Redcar and Cleveland
Rutland
South Gloucestershire
Southampton
Southend-on-Sea
Stockton-on-Tees
Stoke-on-Trent
Swindon
Telford and Wrekin
Thurrock
Torbay
Warrington
York
There are also six other zones in Berkshire:
West Berkshire
Reading
Wokingham
Bracknell Forest
Windsor and Maidenhead
Slough
Greater London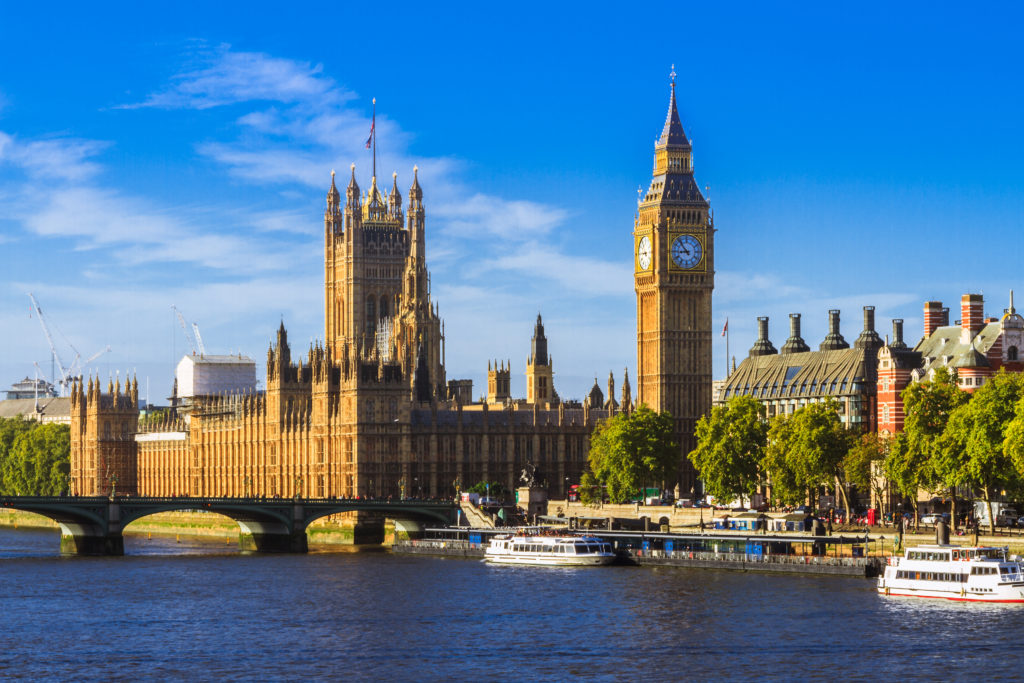 Greater London is an exceptional region in England.
It was formed in 1965 by the London Government Act 1963. But in 1986 these regions were abolished by the metropolitan county councils.
Between 1994 and 2011, Greater London was one of the nine regions in England. Moreover, each of the nine regions had its own government office.