Canada has a total of 10 provinces and 3 territories.
The vast majority of the Canadian population lives in areas close to the US-Canada border. In this post we will have some information about Canada provinces and territories.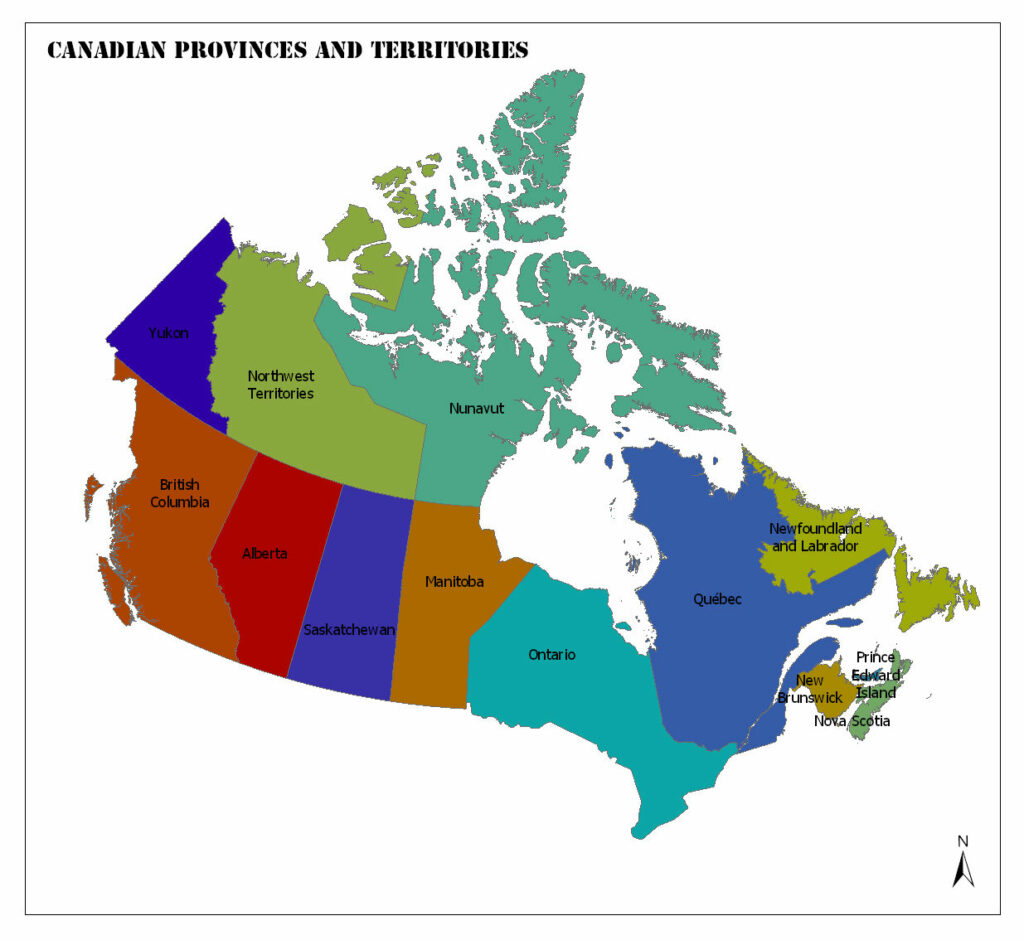 Provinces and Territories of Canada
Ontario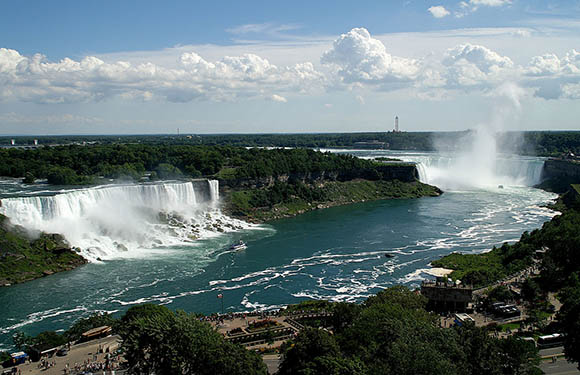 Canada's most populous province. The population estimate for the year 2018 is 14,318,750. Toronto is Ontario's largest city and capital city at the same time. Ontario has a surface area of 1,076,395 square kilometers.
Highlights of Ontario:
CN Tower
Algonquin Provincial Park
Journey Behind the Falls
Royal Ontario Museum
Horseshoe Falls
Ripley's Aquarium of Canada
Toronto Eaton Center
Canada's Wonderland
Toronto Zoo
St. Canadian War Museum
Fort George Ontario
Ontario Science Center
Canadian National Museum of Canada
Bata Shoe Museum
Bird Kingdom
National Museum of Canada
Lawrence Market South
Air Canada Center
Centerville Amusement Park
Niagara Parks Butterfly
Hockey Hall of Fame Museum of Nature
Niagara Falls
Rideau Canal
Cave of the Winds
Bruce Peninsula National Park
Blue Mountain
A great Upside Down House
Quebec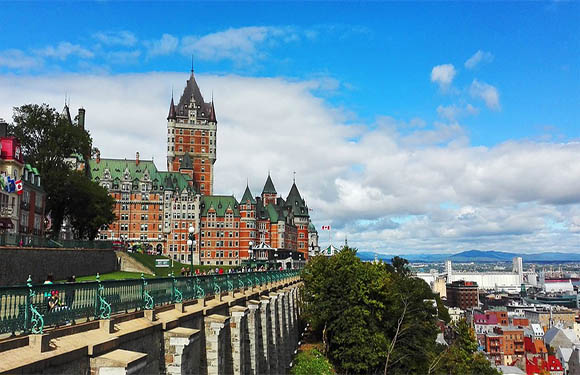 Canada's second most populous province. The population is 8,164,361. The capital city is Quebec and the largest city is Montreal. The area is 1,542,056 kilometers.
The places you absolutely must see are:
the Château Frontenac
the Montmoren
the Cathedral-Basilica of Notre-Dame de Québec
the Citadelle of Quebec
the Montreal Biodome
the Montreal Botanical Garden
the Plains of Abraham
the Gatineau Park
Mont-Tremblant National Park
Montreal Insectarium
Parc Omega
La Fontaine Park
Center, Granby Zoo
Notre-Dame-de-Bon-Secours Chapel
Maisonneuve Park
Old Port of Montreal
Petit Champlain
Saguenay Fjord National Park
Forillon National Park
La Mauricie National Park
Mount Royal Park
British Columbia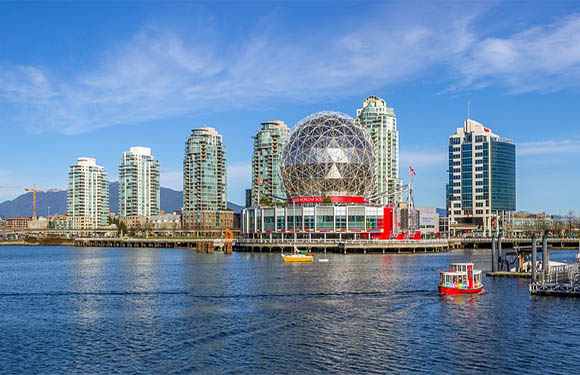 The population is 4,648,055 and the area is 944,735 square kilometers.
Whatever you need to see:
Stanley Park
Capilano Hanging Bridge
Butchart Gardens
Whistler Blackcomb
Grouse Mountain
Pacific Rim National Park Reserve
Vancouver Aquarium
Big White
Queen Elizabeth Park
Royal British Columbia Museum
Science World
Joffre Lakes Provincial Park
Beacon Hill Park
Craigdarroch Castle
Dr. Sun Yat-Sen Classical Chinese Garden
VanDusen Botanical Garden
MacMillan Provincial Park
Museum of Anthropology at UBC
Britannia Mine Museum
Yoho National Park
Canada Place
Kootenay National Park
Mount Robson Provincial Park
Garibaldi Provincial Park
Glacier National Park
Kicking Horse Resort
Shannon Falls State Park
Svetitshoveli Cathedral
Takakkaw Falls
Cypress Mountain Ski Area
Mount Revelstoke National Park
Lynn Canyon Suspension Bridge
Sun Peaks Resort
Wells Gray Provincial Park
Forsyth Park
Lynn Canyon Park
Granville Island Public Market
Sea to Sky Gondola
British Columbia Parliament Building.
Alberta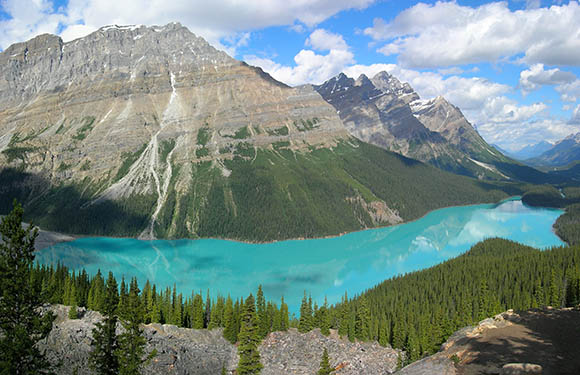 The population is 4,067,175, the area is 661,848 square kilometers. The capital is Edmonton and the largest city is Calgary.
The must-see places are:
Banff National Park
Jasper National Park
Banff Upper Hot Springs
Royal Tyrrell Museum of Palaeontology
Maligne Canyon
Cave and Basin National Historic Site
West Edmonton Mall
Heritage Park Historical Village
Dinosaur State Park
Elk Island National Park
Calgary Zoo
Jasper Skytram
Calgary Tower
Glenbow Museum
Prince's Island Park
Canmore Nordic Center Provincial Park
Whyte Museum
Calaway Park
Fish Creek Provincial Park
Waterloo Lakes National Park
Lake Louise Ski Resort.
Manitoba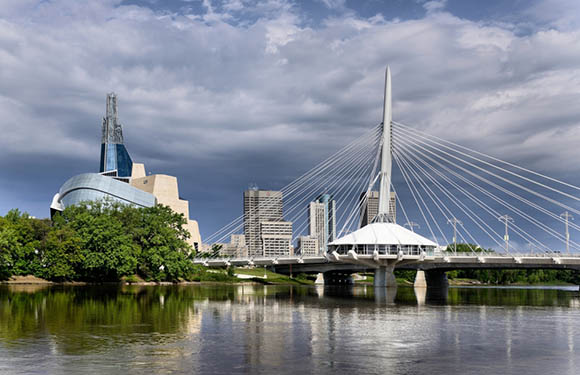 The population is 1,278,365, the area is 552,370 square kilometers. The capital city and the largest city is Winnipeg.
Places to see absolutely:
The Forks
Assiniboine Park Zoo
Manitoba Museum
Assiniboine Park
FortWhyte Alive
Exchange District
Manitoba Legislative Building
Winnipeg Art Gallery
Fort Garry
Saint Boniface Cathedral
Leo Mol Sculpture Garden
The Royal Canadian Mint
the Royal Canadian Mint
the Royal Canadian Mint
the Royal Canadian Mint
the Esplanade Riel
the Forks National Historic Site
the Canadian Fossil Discovery Center
the Winnipeg Railway Museum
the Le Musée de Saint-Boniface Museum
Pinewa Dam Provincial Park
Aspen Park Provincial Park
Nipking Provincial Park
Nipking Provincial Park
Lower Fort Garry
The Forks National Historic Site
Pisew Falls Provincial Park
Turtle Mountain Provincial Park.
Saskatchewan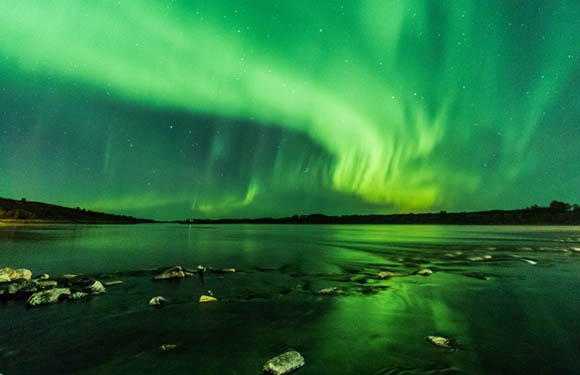 The population is 1,098,352, the area is 588,243 square kilometers. The capital is Regina and the largest city is Saskatoon.
Places you should absolutely see:
Cypress Hills Interprovincial Park
Prince Albert National Park
Wascana Center
Forestry Farm Park and Zoo
Royal Saskatchewan Museum
Wanuskewin Heritage Park
RCMP Heritage Center
Saskatchewan Science Center
Fort Walsh
Saskatchewan Legislative Building Duck Mountain Provincial Park is located in Greenville Lake Provincial Park. It is located in the heart of Saskatoon.
Saskatchewan Landing Provincial Park Campground
Narrow Hills Provincial Park
Blackstrap Provincial Park.
Nova Scotia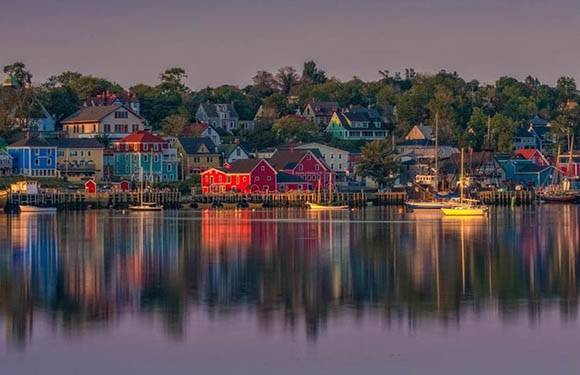 The population is 923,598, the area is 52,942 square kilometers. It is the capital and the largest city in Halifax.
Victoria Park
Nova Scotia Museum
Museum of the Immigration at Pier 21
Victoria Park
Nova Scotia Museum of the Immigration at the Citadel Hill
Maritime Museum of the Atlantic
Point Pleasant Park
Halifax Public Gardens
Alexander Graham Bell National Historic Site
Sherbrooke Village
Sherbrooke Village
Cape Breton Highlands
Shabie Park
Port-au-Prince National Park
Kejimkujik National Park
Grand-Pré National Historic Site
Peggys Point Lighthouse
Fort Anne
Cape Chignecto Provincial Park
Blomidon Provincial Park
The Cabot Trail
Long Lake Provincial Park
Royal National Historic Site
Crystal Crescent Beach Provincial Park
William E. deGarthe Memorial Provincial Park
Balancing Rock.
New Brunswick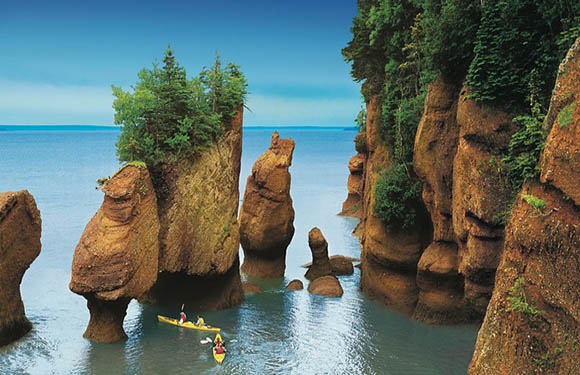 The population is 747,101, the area is 71,388 square kilometers. The capital is Fredericton and the largest city is Moncton.
There are plenty of places to see, including:
Hopewell Rocks
Parlee Beach Provincial Park
Magnetic Hill Zoo
Magic Mountain
Irving Nature Park
Rockwood Park
Saint John
New Brunswick Museum
Kings Landing Historical Settlement
Carleton Martello Tower
New Brunswick Railway Museum
Fundy National Park
Kouchibouguac National Park
Roosevelt Campobello
Charleston County Museum
Fredericton Region Museum
Saint John Jewish Historical Museum
Resurgo Place
Science East
Fort Beauséjour
Barbour's General Store International Park
Mount Carleton Provincial Park
Giant Lobster
Mactaquac Provincial Park
Miguasha National Park
Village historique acadien
Herring Cove Provincial Park
Sugarloaf Provincial Park
Centennial Park
St Martins Sea Caves
Old Sow whirlpool
New River Beach Provincial.
Newfoundland and Labrador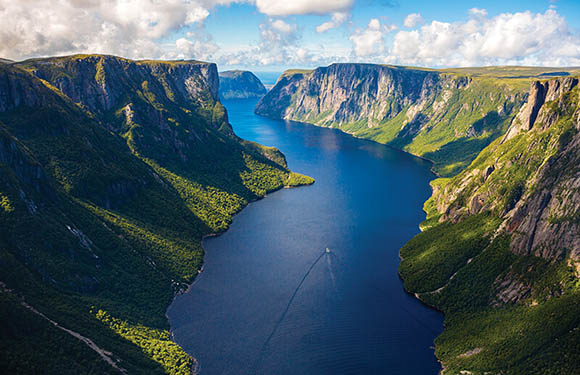 The population is 519,716, the area is 370,514 square kilometers. The capital and largest city Is John's'.
The places you absolutely need to see:
The Rooms
Johnson Geo Center
Cabot Tower
Bowring Park
Bannerman Park
Pippy Park
Railway Coastal Museum
Suncor Energy Fluvarium
Colony Of Avalon Foundation
Commissariat House
Newfoundland Insectarium
Cupids Legacy Center Lobster Cove Head
Lighthouse
Marble Mountain Ski Resort
Terre Nova National Park
Durrell Museum
North Atlantic Aviation Museum
Crow's Nest Officers' Club
Wooden Boat Museum of Newfoundland and Labrador
Port au Choix Archaeological Site
Bonne Bay Marine Station
Cape Spear Lighthouse National Historic Site The Arches Provincial Park
Salmonier Nature Park
Butter Pot Provincial Park
Dawson's Provincial Park
Azores Georgetown
Mary's Ecological Reserve
Blow Me Down Provincial Park
Prince Edward Island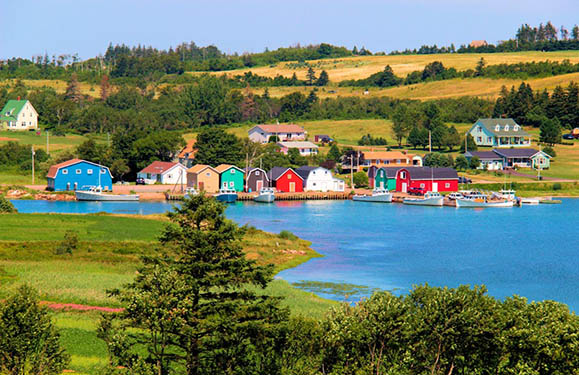 The population is 142,907, the area is 5,686 square kilometers. The capital and largest city is Charlottetown.
Places to see:
Confederation Bridge
Green Gables
Province House
St. Cabot Beach Provincial Park
Dunedin's Basilica
Anne of Green Gables Museum at Silver Bush
Beaconsfield Historic House
Canadian Potato Museum & Antique Farm Machinery Museum
Lucy Maud Montgomery Birthplace
Prince Edward Island National Park
Basin Head Provincial Park
Confederation Landing
Cedar Dunes Provincial Park
Brudenell River Provincial Park
Top Notch Charters
Red Point Provincial Park
Argyle Shore Provincial Park
Cape Bear Lighthouse and Marconi Museum.
Northwest Territories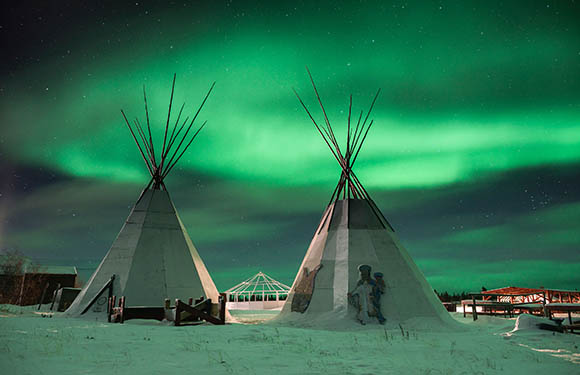 The population is 41,786, and the area is 1,143,793 square kilometers. The capital and the largest city is Yellowknife.
The places you absolutely must see are:
Nahanni National Park
Wood Buffalo National Park
Northern Heritage Center
Northern Arts and Cultural Center
Norman Wells Historical Center
Tuktut Nogait National Park
Aulavik National Park
Snowking's Winter Festival
Our Lady of Victory Church
Gallery of the Midnight Sun
Down to Earth Gallery
Bush Pilots Monument
Northern Images
Aurora Village
Mac the Moose
Museum Cafe
Aurora Emporium
Somba K'e park
Midnight Sun Recreation Complex
Midnight Sun Mosque
Yellowknife River Territorial Park Day Area
Cameron Falls
Nááts'įhch'oh National Park Reserve
End of Ingram Trail.
Nunavut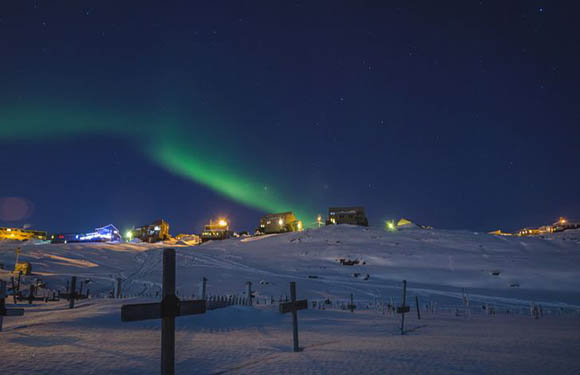 The population is 35,944, the area is 1,877,778 kilometers. The capital city and the largest city is Whitehorse.
The places you absolutely need to see:
Auyuittuq National Park
Quttinirpaaq National Park
Tuktut Nogait National Park
Nunatta Sunakkutaangit Museum
Polar Bear Pass National Wildlife Area
Ovayok Territorial Park
Sirmik National Park
Dewey Soper Migratory Bird Sanctuary
Harry Gibbons Bird Sanctuary
Migratory Bird Sanctuary.
Yukon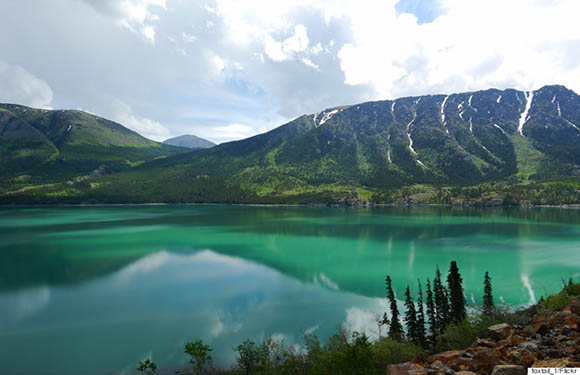 The population is 35,874, the area is 474,712 square kilometers. The capital city and the largest city is Iqaluit. The places you absolutely must see are:
Yukon Transportation Museum
the Yukon Arts Center
the Jack London Museum
Keno City Mining Museum
Kootenay National Park and Reserve
Sign Post Forest
SS Klondike
Ivvavik National Park
Diamond Tooth Gertie's Gambling Hall
Kwanlin Yesterday Cultural Center
Vuntut National Park
Carcross Desert
Husky Bus
Mount Sima
Midnight Dome Viewpoint
Dawson Historical Complex National Historic Site
Village of Haines Junction.