Harare is the largest city and the capital of Zimbabwe on the African continent. Until 1982, the city's official name was 'Salisbury'.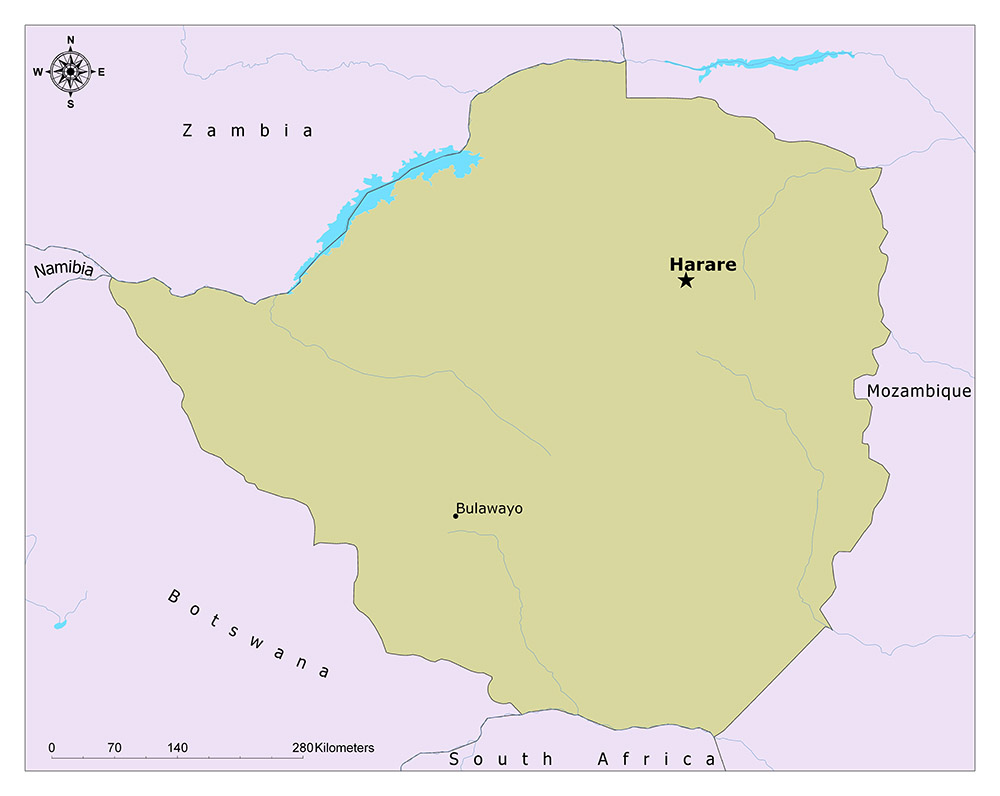 The city is located in the northeastern part of the country.
When did Harare Become the Capital?
The city began to be used as a shelter and castle in 1890 after the western colonial invasions initiated by Cecil Rhodes. After a while, the city was renamed "Salisbury". The city was declared a municipality in 1897. Later, the region became a full industrial and commercial center. The city was constantly exploited during the 1900s.
Although Salisbury, an important colonial city due to both gold and iron mines, declared independence against England on November 11, 1965, under the name "Rhodesia", the country was not recognized by any other country. However, Zimbabwe, which declared full independence on April 18, 1980, declared Salisbury as the capital in 1982 and changed its name to Harare.
Features of Harare
According to 2012 data, Harare has a population of 1.49 million. Harare has a surface area of 872 square kilometers. Harare's climate is quite warm and orderly. Between November and April, warm and humid weather prevails in and around the city; Between May and August, there is cool, dry weather. In addition, between September and October, there is warm and dry weather in and around the city. The vegetation of the region is quite green. There is no desert or continental climate.
The city is a city where economic life is very lively. Tobacco, corn, cotton and citrus are sold from this country to the world. Textile industry has developed in the country. There are also iron and steel and chemical plants in the country. The most important mineral resources of the country is gold. All products produced in the region are sold by rail and airline.
Important Places to See in Harare
The most important places to see in Harare are;
National Heroes Monument: This magnificent obelisk is from Pyongyang, 7 kilometers from Harare. Designed with the help of North Korea, this monument was built as a homage to the forces that died in Chimurenga II. It is surrounded by bronze friezes showing the war victories.
Zimbabwe National Gallery: Located in the southeast corner of the Harare Gardens, this beautiful gallery features works by contemporary local, African and international artists. Pictures, photographs, stone sculptures, masks, and carvings are exhibited together in the gallery, as well as the collection of the works that show monthly changes meet visitors.
National Botanic Garden: Harare's lung, this garden is spread over 68 hectares and is a very peaceful place where 90% of the different ecological habitats in Zimbabwe are exhibited. Although it has been adversely affected by the recent drought conditions, the best way to walk around the garden, which still remains popular, is to cycle.