Lusaka is the capital of Zambia. Lusaka is also the largest city in Zambia and serves as a significant hub for transportation, commerce, and government.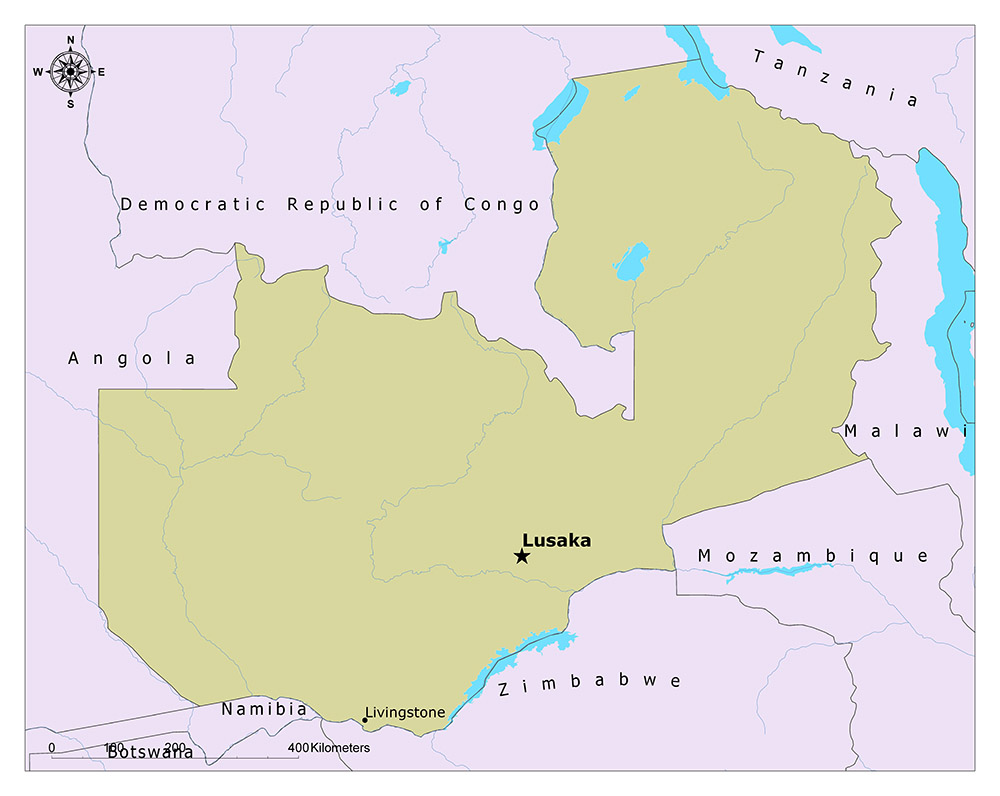 Lusaka is a bustling urban area with modern architecture juxtaposed with traditional markets and townships. The city hosts various governmental institutions, foreign embassies, and international organizations. Its central location has made it a hub for trade and commerce, connecting different parts of Zambia.
Where is Lusaka?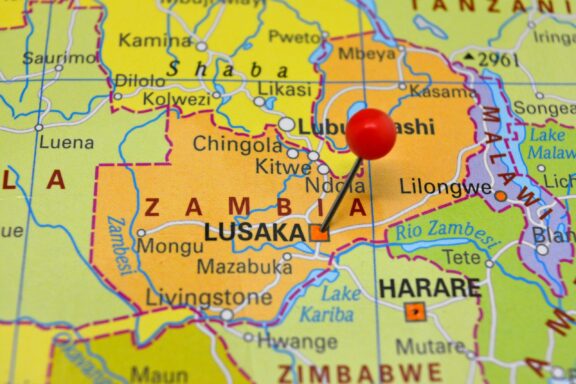 Lusaka is located in the southern part of Zambia, in the Lusaka Province. It is situated on a plateau at about 1,279 meters (4,196 feet) above sea level.
The city is roughly in the country's geographic center, which has helped it become a significant hub for transportation, commerce, and government in Zambia. Its central location allows for relatively easy access to various regions of the country, making it a vital nexus for domestic and international interactions.
History of Lusaka
In the early settlement days, the region that would become Lusaka was a sparsely populated area inhabited by the Lenje and Soli peoples. It was an agrarian settlement, and little attention was paid to it by the larger tribes and colonial powers in the area.
Lusaka's transformation began with the arrival of British colonizers in the late 19th and early 20th centuries. Named after Chief Lusaka of the Lenje people, the town became an administrative center. The decision to move the capital from Livingstone to Lusaka in 1935 marked a turning point.
This shift was mainly driven by Lusaka's central location, which made it easier for the colonial government to administer the region. During this period, infrastructure, governance structures, and urban planning began to evolve, laying the foundation for the future city.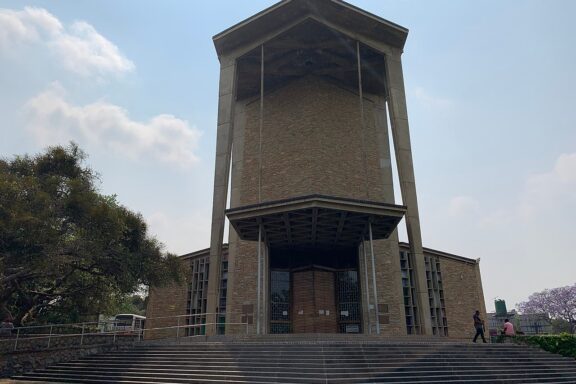 The mid-20th century was a political awakening in many African nations, including Zambia. Lusaka became a hub for nationalist movements and a focal point in the struggle for independence. The city hosted the headquarters of political parties, and its streets often resounded with calls for freedom.
The city's identity as a place for resistance and transformation was shaped during this period, and when Zambia achieved independence in 1964, Lusaka's status as the capital city was solidified.
After independence, Lusaka experienced a period of rapid growth and development. The newly formed government initiated various projects to build the city as the nation's political and economic heart. This period saw the expansion of educational institutions, housing, and industries. Urban migration surged as people from rural areas moved to Lusaka for opportunities, leading to the growth of informal settlements alongside modern structures.
The latter part of the 20th century brought economic challenges tied to the global decline in copper prices, affecting Zambia's economy as a whole. Lusaka felt the impact of these economic changes, leading to disparities in wealth and development.
Despite these challenges, the city continued to grow and evolve, reflecting the complex dynamics of urbanization, economic shifts, and social change.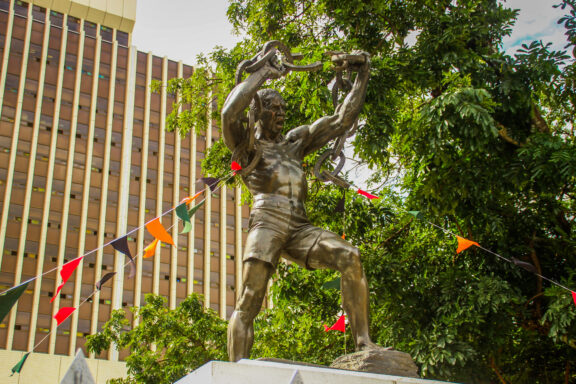 In recent years, Lusaka has positioned itself as a modern African city. Investments in infrastructure, the rise of modern shopping centers, and the development of new business districts are shaping the city's contemporary landscape. However, Lusaka also grapples with the challenges of a growing city, such as traffic congestion, poverty, housing shortages, and environmental concerns.
Lusaka's history is a tale of transformation from a small agricultural settlement to a bustling capital city. Its journey reflects the broader history of Zambia, marked by colonial rule, the struggle for independence, and the efforts to build a modern nation.
Lusaka's past continues to influence its present, making it a living testament to the resilience and aspirations of its people.
Features of Lusaka
Lusaka is a dynamic and ever-evolving urban center that showcases a blend of traditional culture and modernity. Its architecture ranges from modern high-rise buildings to bustling local markets like Soweto Market, where vendors sell everything from fresh produce to traditional crafts. The city's streets are alive with activity, and its public spaces often host cultural events and festivals.
Geography and Climate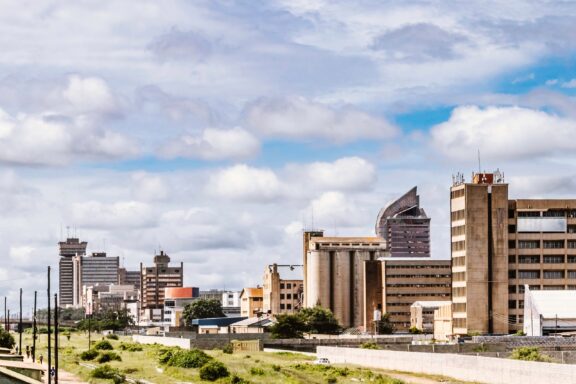 Lusaka experiences a subtropical highland climate characterized by mild, wet summers and cool, dry winters. The summer season, from November to April, brings the rainy season, with considerable rainfall and temperatures reaching up to 30 °C (86 °F).
The winter months are cooler and drier from May to August, with daytime temperatures averaging around 15-20 °C (59-68 °F) and nighttime temperatures occasionally dropping significantly.
The city's geography includes several urban parks and green spaces, offering a glimpse of nature within the urban environment. Despite its bustling cityscape, Lusaka is surrounded by natural beauty, with nearby national parks and reserves providing opportunities for wildlife viewing and outdoor recreation.
Population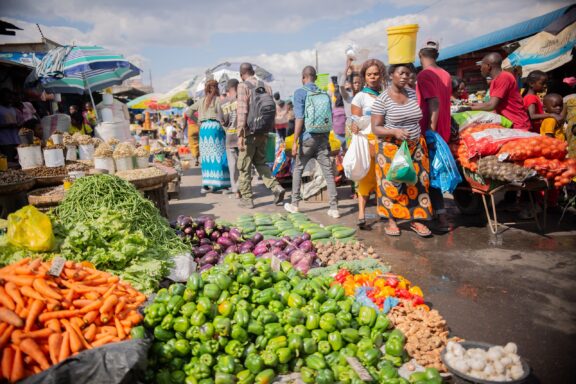 Lusaka has a diverse and growing population of ethnic groups, cultures, and languages. The city's population was estimated to be around 2.5 million, making it the most populous city in Zambia. The growth of the population can be attributed to both natural growth and migration from other parts of the country, as people move to the city in search of opportunities.
The city's residents are generally warm and friendly, combining urban sophistication and traditional Zambian hospitality. The cultural diversity of Lusaka is reflected in its music, art, cuisine, and festivals, creating a vibrant and lively community.
Economy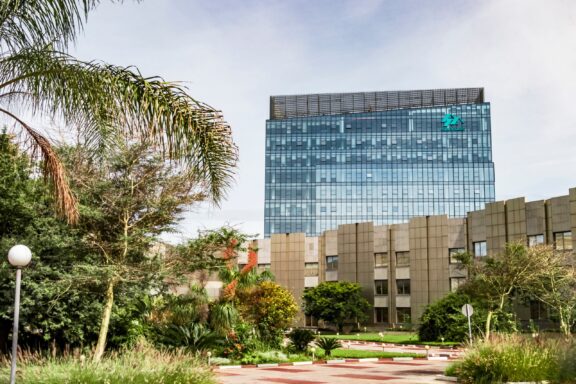 Lusaka's economy is diverse and serves as a hub for various industries in Zambia. The city's central location has made it a focal point for trade and commerce, attracting businesses and investors within Zambia and internationally.
Key industries in Lusaka include manufacturing, construction, retail, and services. The city is also an essential center for the finance and banking sectors, with numerous banks and financial institutions headquartered there.
Tourism is another growing sector, with visitors drawn to Lusaka's unique blend of urban and natural attractions and its status as a gateway to Zambia's renowned national parks.
Despite robust economic activities, challenges such as unemployment and income inequality persist. The informal economy plays a significant role in the city, with many residents engaged in small-scale trading and other everyday business activities.
Overall, Lusaka's economy reflects a mix of modernity and tradition, with a dynamic business environment central to Zambia's economic health. Its challenges and opportunities mirror contemporary Africa's broader trends and complexities of urbanization and development.
Things to Do and Places to See in Lusaka
Lusaka offers an extensive array of activities and sights for visitors to explore. Let's delve into some of the most sought-after sites and attractions that the city has to offer.
1. Visit the Lusaka National Museum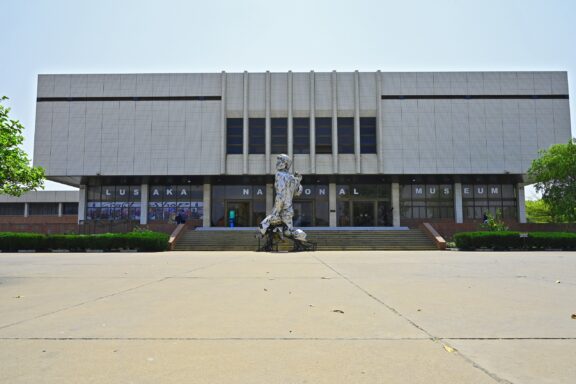 The Lusaka National Museum is a significant cultural and historical institution situated in Lusaka. The museum preserves and showcases Zambia's rich history, art, and culture.
The exhibits displayed in the museum cover the evolution of Zambia from ancient times to the present. They delve into the country's pre-colonial history, colonial period, and journey to independence.
These exhibits present a glimpse into Zambia's diverse ethnic groups and traditions. From ceremonial masks to musical instruments, these artifacts offer insight into the cultural practices and beliefs of the Zambian people.
2. East Park Mall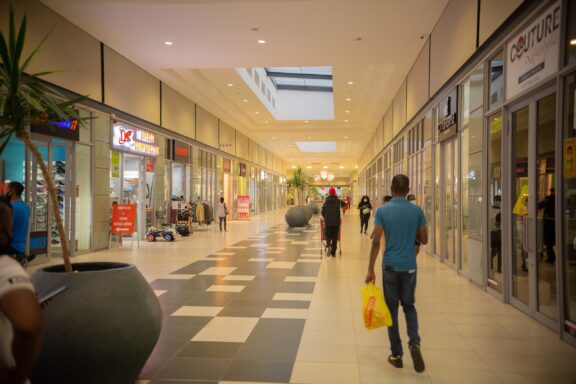 East Park Mall is a modern shopping and entertainment center in Lusaka. Over the years, it has become a popular destination for locals and tourists looking for a mix of shopping, dining, and entertainment options in the city.
The mall houses a mix of local and international brands, catering to various shopping needs. From fashion boutiques to electronics stores, there's something for everyone. East Park Mall boasts a variety of dining options, from fast-food chains to sit-down restaurants offering local and international cuisines.
3. Explore Kabwata Cultural Village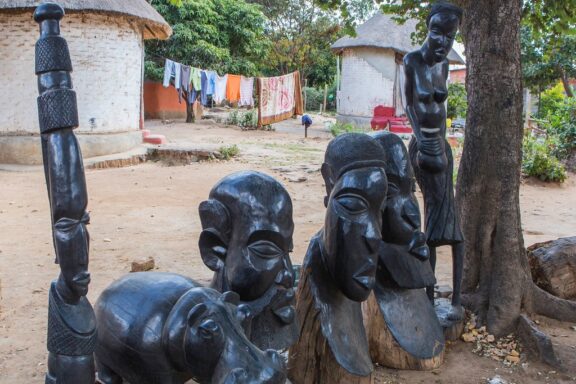 Kabwata Cultural Village is a significant cultural landmark located in Lusaka. It serves as a hub for traditional arts and crafts and offers visitors a chance to experience and understand Zambia's rich cultural heritage.
One of the primary attractions of Kabwata Cultural Village is the variety of handcrafted items available for purchase. Local artisans and craftsmen showcase and sell their works here, which range from wood carvings, sculptures, and baskets to beadwork, textiles, and pottery.
The village comprises several thatched huts, reflecting traditional Zambian architectural styles. These huts house the various stalls and workshops of the artisans. Occasionally, the town organizes traditional dance and music performances, offering visitors a glimpse into the vibrant cultural traditions of Zambia.
Thatched Huts:
4. Watch a Game at National Heroes Stadium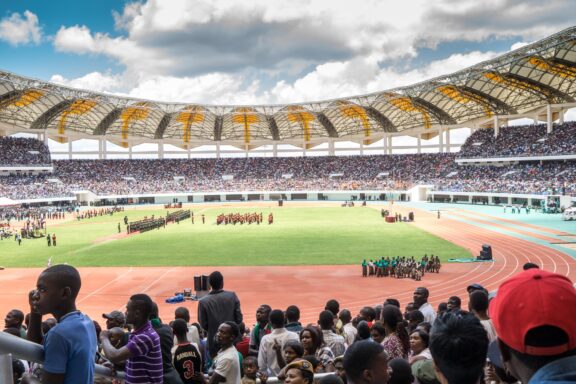 The National Heroes Stadium is a multi-purpose stadium located in Lusaka. Commissioned in the 2010s, the stadium was primarily constructed for football matches and serves as a venue for domestic league matches and international fixtures involving the Zambian national team.
The stadium has a seating capacity of over 60,000 and is versatile enough to host other sporting events, concerts, and national events. The design of the building is modern, with facilities that meet international standards, ensuring the safety and comfort of both the athletes and the spectators.
5. Visit Kalimba Reptile Park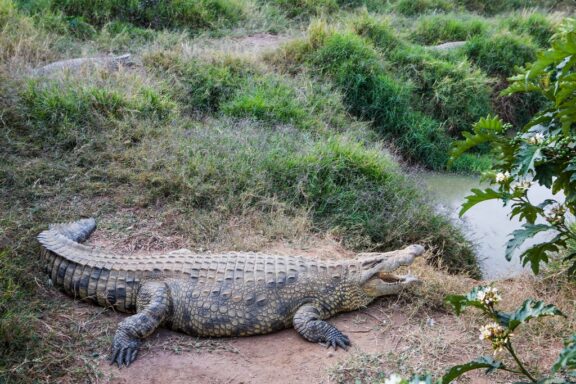 Kalimba Reptile Park, located just outside of Lusaka. It provides a unique opportunity to get close to some of Africa's most intriguing reptiles. Inside the park, you can see a range of snakes, including some of Africa's most venomous species. There are also crocodiles, tortoises, and lizards to observe.
Visiting Kalimba Reptile Park is not just about observing reptiles; it's an educational and interactive experience that provides insights into the world of these fascinating creatures. Whether you're a reptile enthusiast or just looking for an exciting day near Lusaka, Kalimba offers a memorable experience.
6. Lilayi Elephant Nursery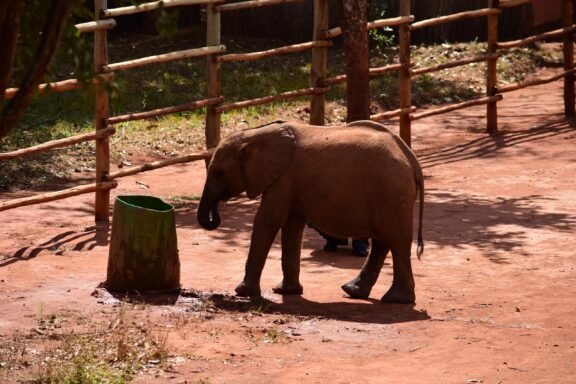 Lilayi Elephant Nursery, located in the Lilayi Game Reserve near Lusaka, is a significant conservation effort dedicated to rescuing and rehabilitating orphaned elephants. Operated by the David Shepherd Wildlife Foundation's "Elephant Orphanage Project," the nursery provides a haven for young elephants who have lost their families, often due to poaching or human-wildlife conflict.
Visitors to the nursery can watch the elephants from a purpose-built platform, ensuring that the animals aren't disturbed while people get a good view. It's an opportunity to see the young elephants play, mud-bathe, and interact.
After spending their initial years at the nursery, as the elephants grow, they are gradually introduced to Kafue National Park, where they join a release facility to adapt to life in the wild.
Frequently Asked Questions
Is Lusaka safe for tourists?
Like many large cities, Lusaka has safe areas and others that may be less so. Generally, it's wise to take common precautions, such as avoiding walking alone at night in unfamiliar areas and keeping an eye on personal belongings.
What is the best time to visit Lusaka?
The best time to visit Lusaka is during the dry winter months of May to August, when the weather is cooler and more comfortable for outdoor activities.
What are some of the must-try dishes in Lusaka?
When visiting Lusaka, there are several traditional Zambian dishes you must experience, such as:
• Nshima: Made from ground maize (cornmeal), it has a thick, porridge-like consistency and is typically served with side dishes known as relishes.
• Ifisashi: Made from greens (often pumpkin leaves or cassava leaves) cooked with groundnuts (peanuts).
• Kapenta: Tiny sardine-like fish that are either dried or fresh. They can be fried till crispy and often served with tomato and onion sauce.
• Chikanda: A meatless sausage made from wild orchid tubers, groundnuts, and spices. It's a favorite snack or appetizer.
• Samp: Dried corn kernels, stamped and chopped until broken but not as refined as maize meal. It's often cooked with beans or eaten on its own.
What currency is used in Lusaka?
The currency used in Zambia, including Lusaka, is the Zambian Kwacha (ZMW).
Can I get around Lusaka using public transportation?
Public minibusses are common, but they might need to be clarified for first-time visitors. Taxis are widely available, and ride-hailing services are also an option.
Are there good accommodation options in Lusaka?
Yes, Lusaka offers a range of accommodation options, from luxury hotels to budget guesthouses and hostels.
What is the official language spoken in Lusaka?
English is the official language and is widely spoken. Nyanja and Bemba are also commonly spoken in Lusaka.
What kind of electrical outlets are used in Lusaka?
Zambia uses the British-style Type G electrical socket. The standard voltage is 230 V, and the standard frequency is 50 Hz.
Can I go on Safaris from Lusaka?
Yes, Lusaka is a gateway to some of Zambia's renowned national parks, and many tour operators offer safari packages.
Final Thoughts
Lusaka pulsates with a blend of traditional and contemporary rhythms. With its rich historical tapestry, culinary delights, and bustling urban life juxtaposed against age-old traditions, the city offers a unique African experience.
While it may not have the immediate allure of more prominent tourist cities, those who venture to Lusaka find a genuine reflection of Zambia's soul. Its intriguing mix of sights, sounds, and flavors makes it more than worth the visit, serving as an authentic gateway to understanding and immersing oneself in the broader Zambian culture.