What is the Capital of Uganda? It is the capital city of Uganda, which is an African country, and the biggest city is Kampala. The Republic of Uganda consists of four districts and 112 provinces affiliated to these districts. Uganda is also the 31st largest country in the continent of Africa, with deep forests and the White Nile River, where the autonomous Buganda Kingdom is located within the country.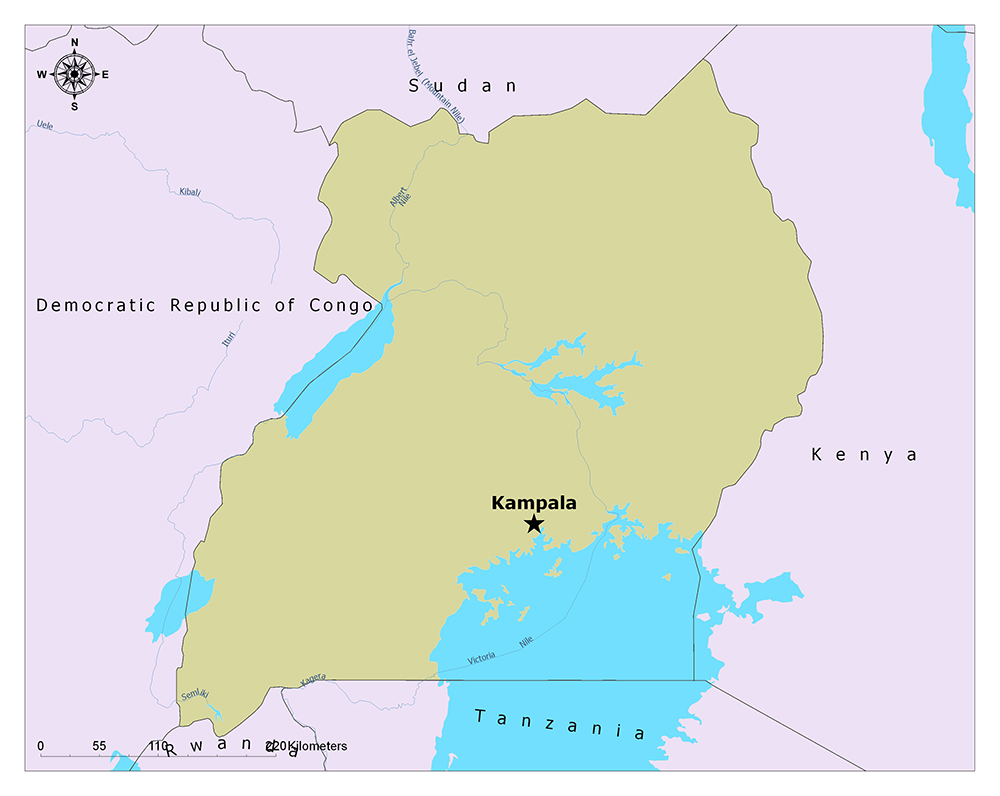 The most important city of the country is the Kampala, the capital city with its prehistoric works, with its historic and precious works attracting attention with its five and four star hotels, which are the main financial, trade and industrial centers of the country.
When did Kampala Become the Capital
In 1890, British colonial ruler Frederick Lugard built a forum in the city's Mengo Hill, where the British occupied most of the land controlled by Baganda, including Kampala. In 1894, the British government officially established a guardian on these territories, and in 1905, the British government officially declared the entire region an English colony. Until independence in 1962, Entebbe made the capital city duty.
Following his independence in 1962, Milton Obote became president of Uganda. Kampala was declared the new capital of Uganda in 1962 instead of Entebbe.
Features of Kampala
Campaign has a population of 1.35 million by 2018. The surface area is 189 square kilometers. Due to the proximity of Uganda to the Equator, temperature values are observed close to each other throughout the year. The tropical climate is dominant in Kampala, where there is heavy rain between August and December and sporadic rainfall between February and June. The average annual temperature of Kampala is 21.3.
Kampala has a population of about 1.5 million. In the course of the day, the population with trade arrivals is almost 1.5 times higher. So it is possible to see people in the streets and roads at any time of day. There is not much modern building in the city and almost everywhere is earth. The city with no traffic lights has a high population density.
While the capitals in the African continent often have security problems, the Kampala is relatively more reliable.
Important Places to See in Kampala
The city is not too much historical, touristy, but you can see the National Theater in Nakasero and the nearby Uganda National Cultural Center and the Ovino Market in the center. Especially Ovino Market is worth seeing in terms of having an idea about the traditional Ugandan lifestyle.