Victoria is the capital of Seychelles. Victoria is a crucial center for governance and commerce in the country, and it's known for its beautiful scenery, colonial architecture, and local markets.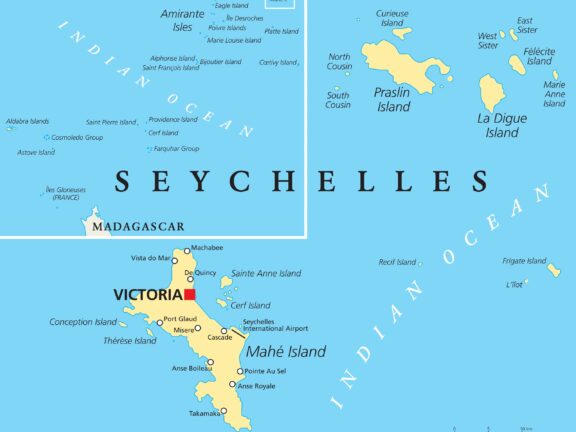 Victoria is not only the administrative center but also the cultural heart of Seychelles, and captivates visitors and residents with its unique blend of historical richness, natural beauty, and cultural diversity.
Where is Victoria?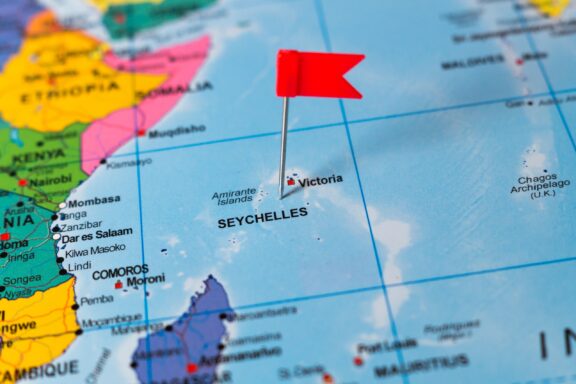 Victoria is located on the northeastern coast of Mahé, the largest island in the Seychelles archipelago. Seychelles is situated in the Indian Ocean, northeast of Madagascar, and about 1,600 kilometers (994 miles) east of mainland Africa.
Within the country, Mahé is part of the Inner Islands group, and Victoria is the point of entry for most travelers coming to Seychelles. The city's position makes it easily accessible from various parts of the island and other islands in the archipelago.
History of Victoria
The late 18th century marked the initial settlement phase by the French. Originally named "L'Établissement du Roi," Victoria began as a small community primarily serving as a strategic naval base.
French explorers and traders found the location beneficial for resupplying ships and engaging in trade routes between Asia and Africa. The island's abundant natural resources, including spices and timber, attracted further French interest.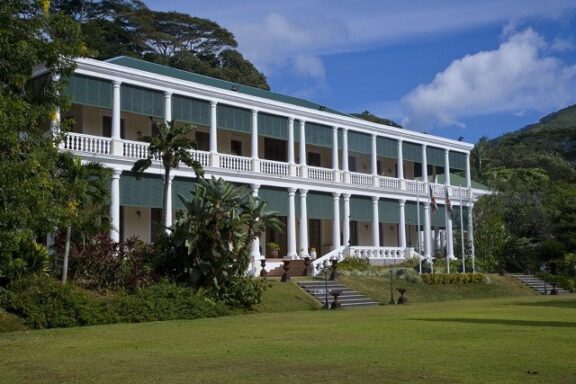 The city's transformation under British rule was significant. The city was renamed Victoria in 1841 to honor Queen Victoria, and it quickly became an administrative and judicial center by establishing government buildings, schools, and churches.
British influence led to an expansion in plantation agriculture, particularly for crops like coconuts and spices. English language and British customs were introduced and deeply ingrained in local culture. The city's port started seeing more frequent activity, and infrastructure improved considerably during this time.
Seychelles gained independence on June 29, 1976. This was a watershed moment for Victoria and Seychelles. The new nation embarked on a journey of self-governance, and Victoria, as the capital, became the focal point for these activities.
Key institutions like governmental offices and national banks were centralized in the city. The independence era was marked by social and economic reforms, with investments made in public services such as education and healthcare.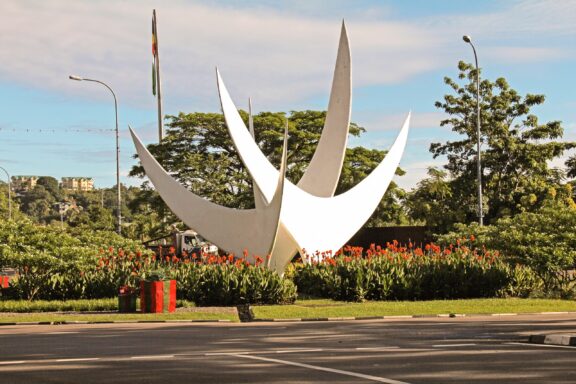 In the years following independence, Victoria expanded both in size and importance. The city started modernizing its infrastructure, including transport networks and public utilities. A focus on sustainable tourism development led to the growth of hospitality-related services.
Additionally, Victoria has embraced technological advancements, integrating them into everyday life and governance. Today, it is a harmonious blend of past and present, where historical landmarks coexist with modern amenities.
Features of Victoria
Despite its modest dimensions, Victoria impressively accommodates an array of noteworthy landmarks, creating an engaging experience as one explores on foot. Nestled between lush hills and the crystal-clear ocean, the city's scenic surroundings are a feast for the eyes.
Geography and Climate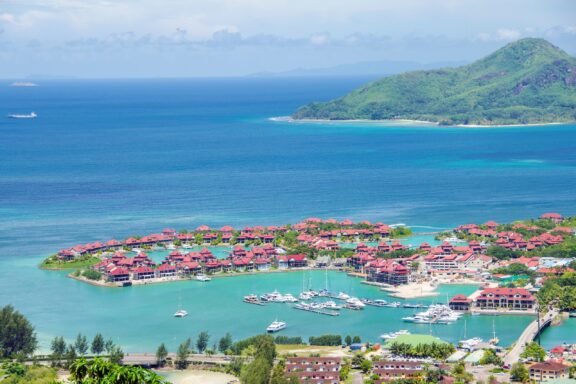 Victoria experiences a tropical rainforest climate characterized by high humidity and relatively consistent temperatures throughout the year. The city sees good rainfall, particularly during the northwest monsoon season from October to April. The southeast monsoon from May to September is generally drier and cooler.
Population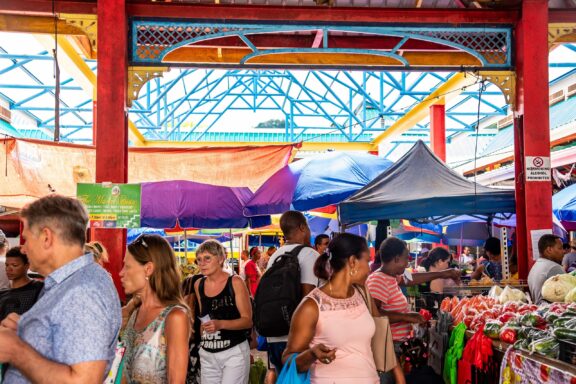 The population of Victoria is diverse, reflecting a mix of ethnicities, including Creole, French, British, and Indian descent. Most people speak Seychellois Creole, though English and French are also commonly spoken due to the country's colonial history.
Victoria is relatively small city in terms of population, estimated to be around 26,000. Despite its small size, the city is densely populated, serving as a home for the majority of the nation's population.
Economy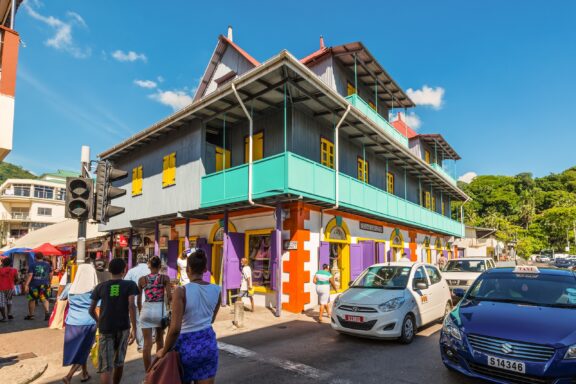 Victoria is not just the political capital but also the economic nerve center of Seychelles. Tourism is one of the key industries contributing to the city's economy, given Seychelles' global reputation as a paradise for beachgoers and nature enthusiasts.
The city's port also significantly contributes to the economy, handling goods for domestic consumption and international trade. Fishing, particularly tuna fishing, is another crucial industry, with Victoria having one of the most advanced tuna canneries in the Indian Ocean region.
Moreover, Victoria is the corporate hub for various local and international businesses. While tourism, fishing, and port activities form the backbone of the city's economy, smaller sectors like retail, real estate, and information technology are also gradually gaining importance.
The economic health of Victoria is generally robust, benefitting from Seychelles' high GDP per capita compared to other African nations.
Things to Do and Places to See in Victoria
Victoria boasts an array of activities and attractions to explore. Here's a glimpse into some of the city's most sought-after landmarks and experiences.
1. Visit the Clock Tower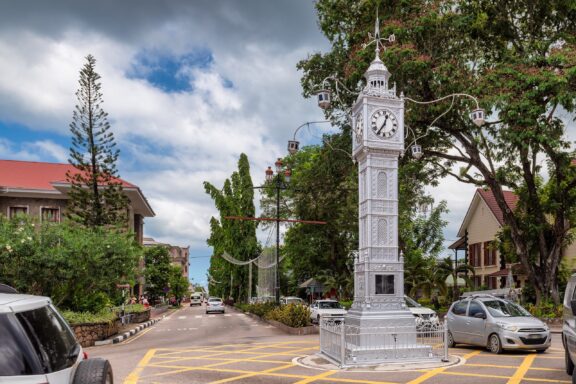 The Clock Tower graces the intersection of Victoria's Independence Avenue and Albert Street. The timepiece isn't just functional; it's a poignant symbol, serving as a quiet reminder of the islands' transformation from British colonial rule to an independent, multi-ethnic nation.
This elegantly crafted structure is made primarily from iron and copper. Its four faces display the time prominently, making it useful as a city landmark. With its needle-like spire reaching the sky, the Clock Tower adds a classical touch to the cityscape, contrasting with the more modern buildings around it.
2. Explore the Botanical Gardens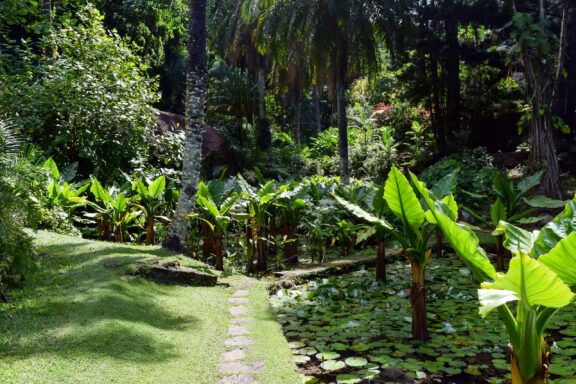 A lush paradise within the capital, the Botanical Gardens provide a refreshing retreat that showcases Seychelles' unique flora and fauna. It's not just a place for plant enthusiasts but a sanctuary that educates and inspires.
From educational tours to strolls, the Botanical Gardens cater to various interests. Photographers will relish capturing the diverse plant species while families enjoy the interactive experiences with animals. It's a must-visit for anyone interested in biodiversity.
3. Arul Mihu Navasakthi Vinayagar Temple
The Arul Mihu Navasakthi Vinayagar Temple is adorned with intricate carvings and vibrant statues of deities, predominantly dedicated to Lord Ganesha. Its elaborate façade and dome are a spectacle, drawing in the faithful and the curious.
Here, you'll witness traditional Hindu rituals, listen to devotional hymns, or appreciate the temple's artistic intricacy. The tranquil atmosphere provides an alternative cultural experience in the predominantly Christian island nation.
4. Visit the Seychelles National Museum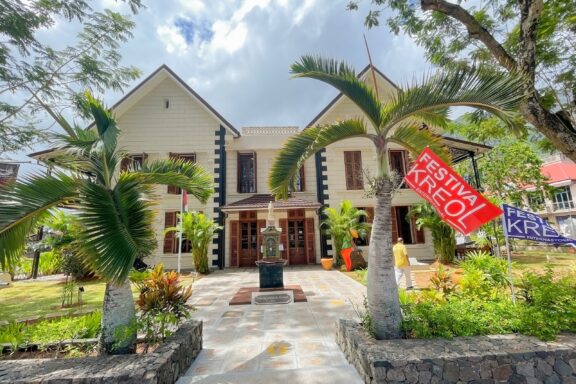 The Seychelles National Museum is a treasure trove of historical artifacts and cultural relics. It aims to encapsulate the complexity and diversity of Seychellois identity. The museum's exhibits are separated into various themes, ranging from natural history to Seychellois folklore.
A visit to the museum offers a comprehensive understanding of Seychelles, from its geological formation to its current social fabric. Various interactive exhibits make the museum appealing to visitors of all ages.
5. Attend Mass at St. Paul's Cathedral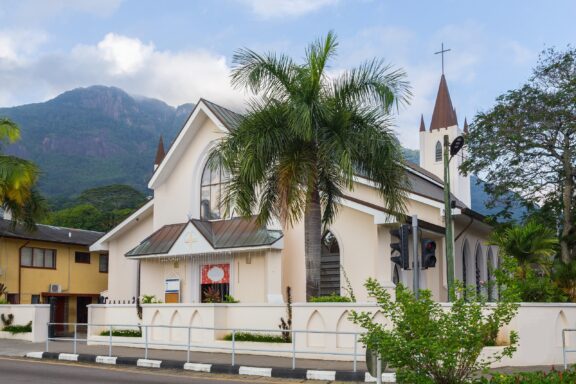 St. Paul's Cathedral stands as a beacon of Seychelles' Christian heritage. Strategically located atop a hill, the cathedral provides a vantage point that overlooks Victoria, inviting spiritual seekers and history enthusiasts to explore its hallowed interiors.
The cathedral combines Gothic and colonial architectural elements, creating an atmosphere of reverence and timelessness. The interior is adorned with stained glass windows and ornate wooden pews, offering a peaceful environment for reflection and prayer.
6. Relax at Beau Vallon Beach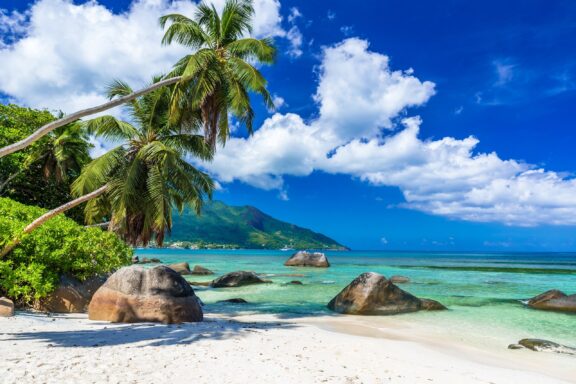 Beau Vallon Beach is the epitome of tropical paradise, attracting sun-seekers and water sports enthusiasts alike. Located on the northwestern coast of Mahé, it offers an accessible slice of Seychelles' famed natural beauty.
The beach offers something for everyone—whether you're into snorkeling, paddle-boarding, or simply lying under a palm tree with a good book. As the sun sets, the area transforms into a social hub where tourists and locals mingle in the vibrant beachside eateries.
7. Take a Harbor Tour
The Harbor of Victoria is more than just a functional maritime center; it's a dynamic area that combines commercial, touristic, and cultural activities. The harbor is flanked by modern and historic buildings, providing a visually intriguing backdrop.
Here, you can watch the arrival and departure of various vessels, from massive container ships to small fishing boats. The area is often bustling with activity, providing numerous photo opportunities and the chance to engage with local vendors selling freshly caught seafood.
8. Kenwyn House Gallery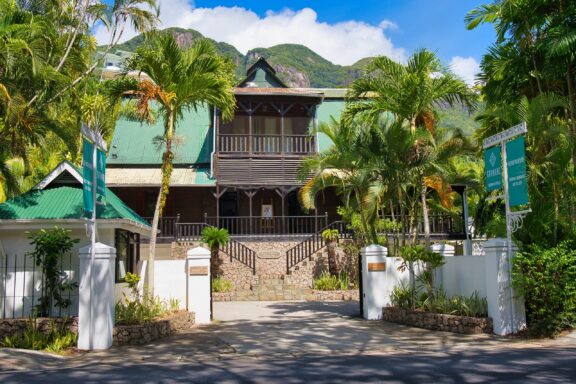 Kenwyn House Gallery offers a cultured experience within a setting that exudes historical elegance. Located in a meticulously restored French colonial villa, the gallery is a sanctuary for art lovers.
The gallery's interior is a tasteful mix of classic and contemporary design elements. The exhibition space houses a range of artworks, from traditional Seychellois pieces to international modern art, set against the backdrop of antique wooden floors and high ceilings.
Frequently Asked Questions
Is Victoria, Seychelles safe for tourists?
While Victoria is considered one of the safer cities in Africa, it's still advisable to exercise caution, particularly during nighttime. Petty crime, such as break-ins and opportunistic thefts, has been reported.
It's best to stick to well-lit and busy areas, remain alert, and practice situational awareness to enhance your safety. Most visits are trouble-free, but taking these precautions can help ensure a smoother experience.
What is the best time to visit Victoria?
The best time to visit is May to September during the southeast monsoon when it's drier and cooler.
What's traditional cuisine like in Victoria?
The traditional cuisine of Victoria is a fusion of flavors influenced by African, British, French, and Indian cooking. Its position as a trading port and the diverse mix of settlers have shaped its culinary scene.
Fresh seafood is a staple thanks to the city's proximity to the ocean. Cinnamon and nutmeg, once prized trade commodities, feature prominently in many dishes.
What are must-try dishes in Victoria?
If you find yourself in Victoria, there are several local dishes that you shouldn't miss:
1. Grilled Fish: Fresh fish, often seasoned with native spices, grilled to perfection.
2. Octopus Curry: A blend of octopus, coconut milk, and local spices creates this traditional Seychellois dish.
3. Ladob: A dessert made from either sweet potatoes or ripe plantains, boiled with coconut milk, sugar, and spices.
4. Breadfruit Chips: Thin breadfruit slices are deep-fried until crispy, offering a unique snack.
How do I get around Victoria?
Victoria is small enough for walking tours, but public buses and taxis are also readily available.
Are there any local festivals or events I should be aware of?
The Creole Festival in October celebrates Seychellois culture and is worth experiencing if you're visiting during that time.
What are the shopping options like in Victoria?
Sir Selwyn Selwyn-Clarke Market is the go-to for souvenirs and local goods. There are also several boutique stores around the city.
Can I take day trips from Victoria to other islands?
Yes, ferries and day cruises are available for trips to nearby islands like Praslin and La Digue.
Final Thoughts
Victoria offers a rich tapestry of experiences that cater to a wide range of interests, from history buffs and nature enthusiasts to foodies and adventure seekers.
Its unique blend of cultural influences, captivating landmarks, and stunning natural settings make it a compelling destination. Despite its small size, the city offers a comprehensive snapshot of past and present Seychellois life.