The capital of Saint Lucia is Castries. Castries is a port city known for its natural harbor, accommodating cargo and cruise ships.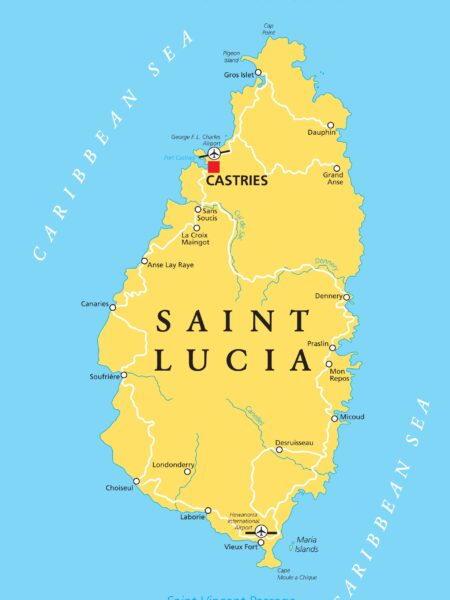 With a mix of colonial architecture and modern buildings, Castries offers a variety of cultural experiences, from local markets to historical landmarks, and serves as the political and economic hub of the country.
Where is Castries?
Castries falls within an administrative region known as the Castries Quarter. On a broader scale, Saint Lucia belongs to the Lesser Antilles, an archipelago marking the eastern frontier between the Caribbean Sea and the Atlantic Ocean.
Castries lies at coordinates of roughly 14 degrees North latitude and 61 degrees West longitude. It's among the more northerly situated islands in the Windward Islands chain, a sub-group of the Lesser Antilles.
History of Castries
In the earliest days of its history, Castries was known as "Carénage," a safe haven for French ships. The city was not yet a bustling center during this period but primarily served maritime interests.
Castries was officially founded in 1650 by the French and later renamed to honor Charles Eugène Gabriel de La Croix, the French naval minister Marquis de Castries. French settlers began to develop plantations, and the indigenous Carib people were largely displaced.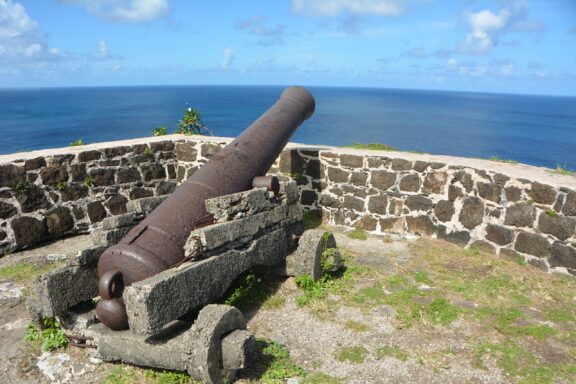 The city saw significant turmoil as control oscillated between the French and British empires. Each empire had its plans for Castries, from fortifications to administrative changes.
English became the official language during British rule, and legal and educational systems aligned with British models. The island was confirmed as a British colony in 1814 under the Treaty of Paris.
Post-Emancipation and Economic Development – 19th to Early 20th Century
After the abolition of slavery in 1834, Saint Lucia and Castries went through economic changes. The end of the slave labor force led plantation owners to seek other forms of labor, including indentured servants from India.
The city saw a rise in trade activities, focusing on sugar and later bananas. Roads and communication networks began to improve, linking Castries more effectively with other parts of the island.
During the Second World War, Castries became strategically important due to its natural harbor. A U.S. naval base was established near the city, bringing in American servicemen and investment. This period introduced a more diverse set of cultural influences and helped modernize the city's infrastructure.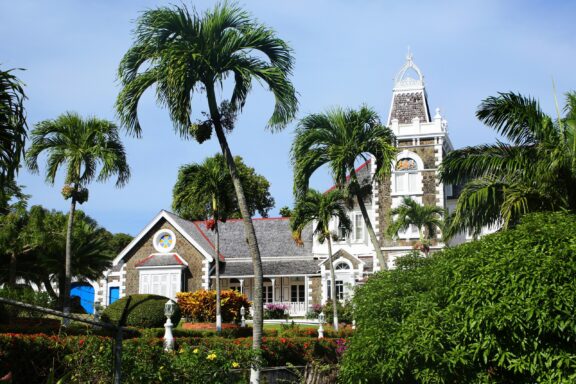 After gaining independence on February 22, 1979, Castries has continuously evolved as the political and cultural center of Saint Lucia. Governmental buildings, hospitals, and schools were built or upgraded, fulfilling vital roles in national development.
Tourism became an important sector, drawing visitors to the city's cultural landmarks and serving as a jumping-off point for exploring the island's natural attractions.
Features of Castries
Castries captivates visitors and residents alike with its natural beauty and cultural richness. The city offers stunning vistas combining the land and the sea. Its natural harbor is more than just a scenic attraction; it is a cornerstone of life in the city, providing opportunities for trade, tourism, and fishing.
Overall, Castries presents a mosaic of influences. Colonial-era structures stand alongside modern buildings, offering a palpable sense of history as you walk its streets.
Geography and Climate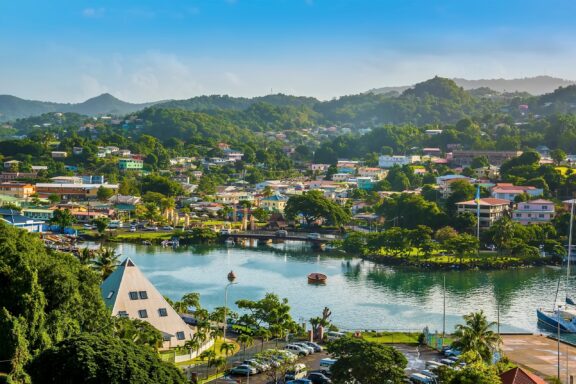 Castries enjoys a tropical climate with a wet and dry season. The wet season typically spans from June to October, while the dry season runs from November to April. The city is set against a backdrop of rolling hills and valleys, and its bay offers a natural harbor.
The landscape features a variety of vegetation, ranging from mangroves along the coast to tropical forests in the surrounding areas. Rainfall is abundant, especially in the higher elevations around the city, supporting a lush and green environment.
Population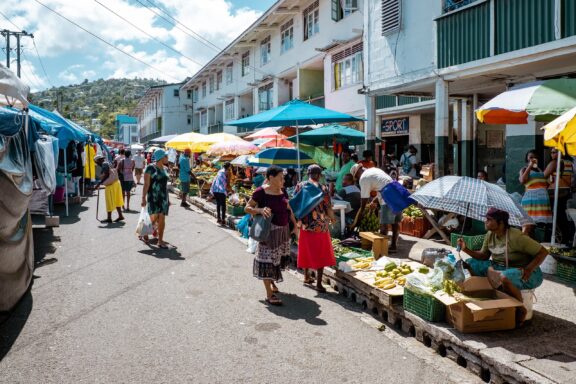 The population of Castries is diverse, reflecting the city's rich history and varied cultural influences. Demographically, the town is predominantly of African descent, but there is also a notable Indian community resulting from 19th-century indentured labor migration.
A smaller number of residents claim European and mixed heritage. English is the official language, but you'll also hear French Creole, known locally as "Kwéyòl," spoken by many. The city is a hub of cultural activity, with festivals like Carnival and Jounen Kwéyòl celebrating its diverse roots.
Economy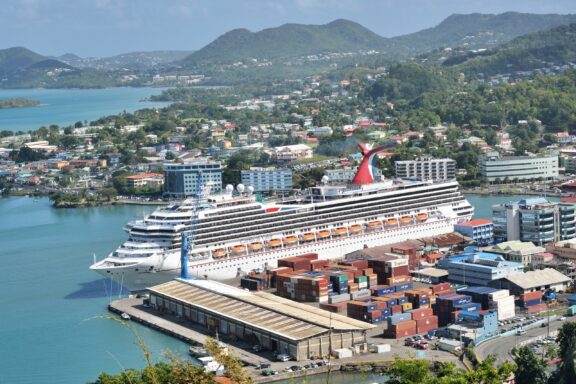 As the political and economic nerve center of Saint Lucia, Castries has a dynamic economy. Tourism is undoubtedly one of its most important sectors. The city's harbor welcomes cargo ships and is a popular stopping point for cruise ships, bringing in a steady influx of tourists.
Beyond tourism, retail and services are significant components of the local economy, with various shops, restaurants, and financial institutions contributing to its commercial landscape. Light manufacturing and assembly also provide employment and increase the city's economic diversity.
Agriculture, primarily the export of bananas and other tropical fruits, continues to play a role, although less dominant than in previous decades.
Things to Do and Places to See in Castries
1. Derek Walcott Square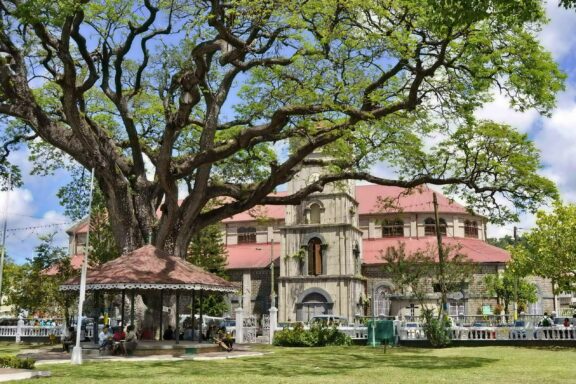 Derek Walcott Square is more than just a public square. Named after St. Lucia's Nobel Laureate in Literature, it serves as a tribute to both the man and the broader cultural heritage of the island.
The square encompasses many attractions, from historical monuments to fascinating flora. The Cathedral of the Immaculate Conception adds a grand backdrop to the square's landscape.
2. Saint Lucia Cathedral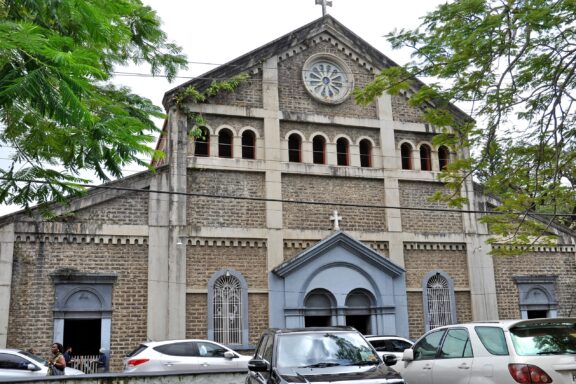 The Saint Lucia Cathedral is an architectural marvel and a center of religious activity on the island. This massive tower is distinguished by its blend of Gothic and Roman architectural elements. Inside, visitors will encounter stunning artworks, including frescoes and stained glass, each telling a unique story of faith and local history.
The cathedral features a serene space for reflection, regardless of religious affiliation. The artistic interior is worth visiting for its sheer aesthetic value alone, and many find it a tranquil space amid the busy city.
3. Mount Fortune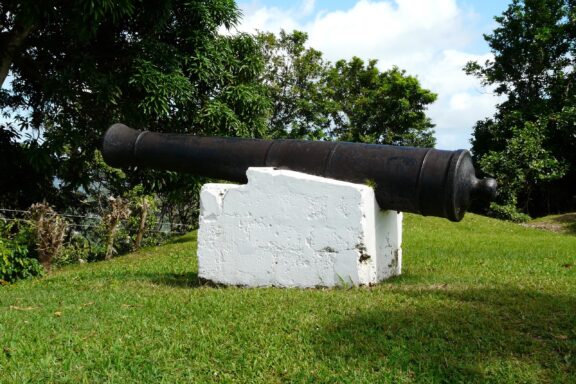 Though less frequented than other destinations, Mount Fortune holds a storied past that speaks volumes about the defense strategies during colonial times on the island. It is adorned with historical artifacts like old cannons and provides panoramic views of the surrounding areas.
Mount Fortune's elevated position made it an ideal point for the placement of defensive artillery. History buffs and hiking enthusiasts alike will find Mount Fortune appealing. The site provides valuable insights into colonial military strategies and trails with a moderate hike suitable for most fitness levels.
4. Vigie Beach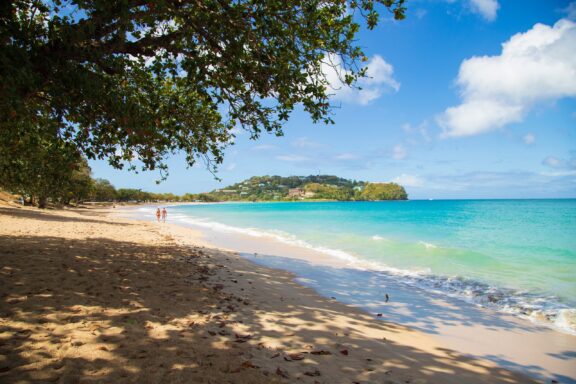 Vigie Beach is more than just a scenic location; it combines natural beauty and local lifestyle near the Vigie Airport. The beach features a long stretch of sandy shore flanked by palm trees and native vegetation.
The waters on Vigie Beach are generally calm, making it a popular spot for swimming and picnicking. Whether you're looking for a relaxed afternoon or a chance to mix with locals. It's less crowded than other touristy beaches, giving you more room to breathe and enjoy the scenery.
5. La Toc Beach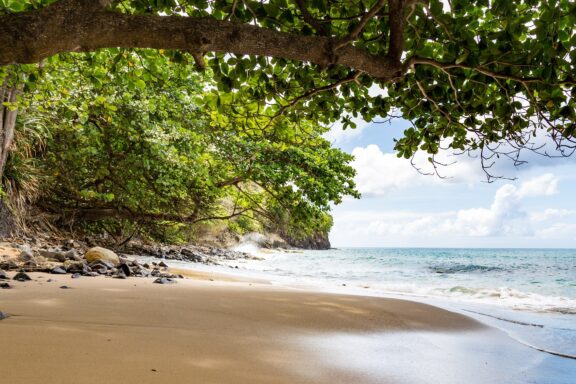 La Toc Beach is synonymous with luxury and natural beauty, located close to some of the island's most prestigious resorts. La Toc is distinguished by its crescent shape, golden sands, and pristine, clear waters. It combines sun, shade, and sea, setting the stage for beach activities or simply unwinding.
The beach caters to a wide range of visitors, from those staying at luxury resorts to independent travelers. Water sports are plentiful, and the atmosphere is generally relaxed, making it a versatile destination for different kinds of beachgoers.
6. Pigeon Island National Park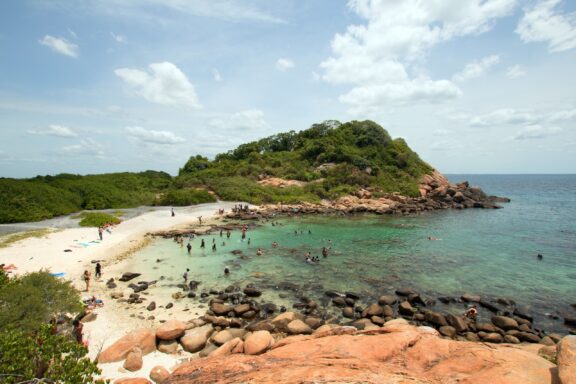 Pigeon Island National Park is a living museum that blends natural beauty and historical narratives. Comprising two peaks connected by a causeway, the park is home to well-preserved ruins, idyllic beaches, and hiking trails that reveal sweeping vistas at various points.
Nature enthusiasts can enjoy the flora and fauna, while history lovers can explore forts and military installations. The park's beaches and picnic spots make it a perfect location for adventure and relaxation.
7. Marigot Bay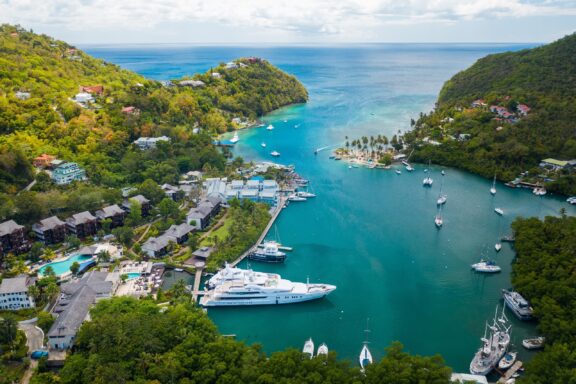 Marigot Bay is renowned for its stunning aesthetic appeal and is often cited as one of the most beautiful bays in the Caribbean. Characterized by its deep, sheltered harbor surrounded by verdant hillsides, Marigot Bay offers an idyllic setting that's not just for sailors but also tourists seeking a picturesque experience.
With options for sailing, dining at waterfront restaurants, or just taking in the view, Marigot Bay provides diverse activities. Its "hurricane hole" status means it's also rich in maritime lore.
8. Daren Sammy Cricket Ground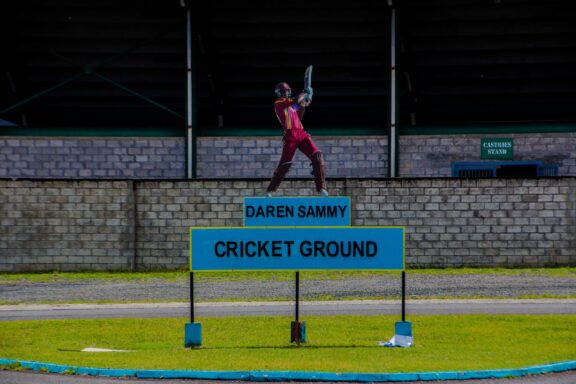 Named after one of St. Lucia's most renowned cricketers, the Daren Sammy Cricket Ground is a modern mecca for cricket enthusiasts. The stadium features top-of-the-line facilities, including a well-maintained pitch and seating areas.
The Daren Sammy Cricket Ground is a tribute to the sport that holds a special place in the heart of many St. Lucians. Cricket fans should not miss the chance to catch a match here, whether it's a high-stakes international competition or a local game. Even for those not keen on cricket, the vibrant atmosphere creates an exciting experience.
Frequently Asked Questions
What is the best time to visit Castries?
The dry season from November to April proposes the most pleasant weather.
Are there any local events or festivals in Castries?
Carnival in July and Jounen Kwéyòl in October are key cultural events you shouldn't miss.
Is Castries safe for tourists?
Castries is generally safe for tourists with a low crime rate. Nonetheless, it's advisable to take regular precautions and consult local advice on areas to avoid.
What kind of food should I expect in Castries, Saint Lucia?
The traditional cuisine in Castries is heavily influenced by a blend of African, French, and Indian culinary traditions, reflecting the city's diverse heritage.
The cuisine is rooted in the island's abundant natural resources and often features locally sourced seafood, fruits, and vegetables. Cinnamon, nutmeg, and cayenne pepper add depth and flavor, a nod to the island's spice trade history.
What are must-try authentic local dishes in Castries?
When in Castries, don't miss the chance to try these authentic local dishes:
1. Green Fig and Saltfish: This is the national dish of Saint Lucia, consisting of green bananas (referred to as "figs") and salted fish.
2. Bouillon: A rich, hearty stew made with meat, ground provisions, and vegetables, often flavored with coconut milk.
3. Roti: A flatbread filled with curry-spiced meat or vegetables influenced by Indian cuisine.
4. Lambi: A delicious dish made from a conch, usually cooked in a spicy Creole sauce.
How can I get around in Castries?
Buses and taxis are the primary means of public transport, offering reasonable coverage of the city and surrounding areas.
What is the healthcare situation like in Castries?
Medical services are readily available, with Tapion Hospital being one of the primary healthcare providers in Castries.
What are the best day trips I can take from Castries?
The Pitons, Sulphur Springs Park, and Anse Chastanet Marine National Park are all within 50km and offer excellent day-trip opportunities.
Final Thoughts
Castries is well worth a visit for anyone seeking a diverse range of experiences. The city serves as a compelling gateway to the beauty and culture of Saint Lucia. Whether you're interested in history, local cuisine, or natural beauty, Castries offers a little something for everyone.
From its lively markets to its historical landmarks and easy access to surrounding natural wonders, the city presents a fulfilling and enriching experience. Overall, a trip to Castries promises not just a vacation but a journey through a multifaceted cultural and natural landscape.