Abuja, the capital of Nigeria. The city is known for its modern architecture, well-planned layout, and several important landmarks.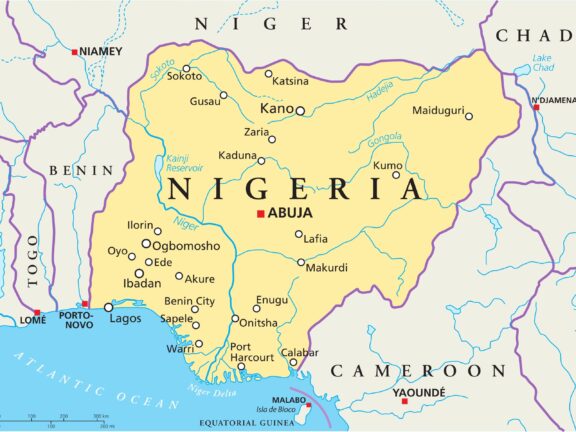 Abuja was chosen as the new capital for its strategic location and was purpose-built to serve as the nation's political and administrative center. It is a hub for governmental activities and is becoming increasingly crucial for business and commerce.
Where is Abuja?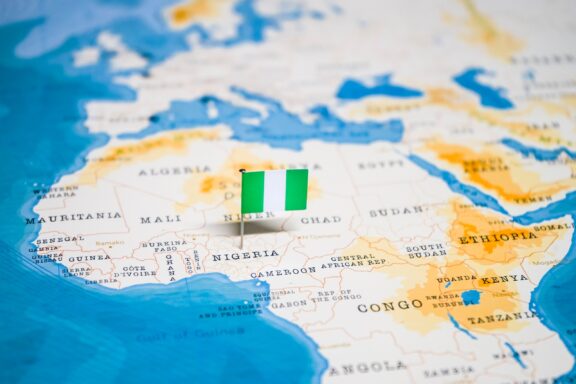 Abuja is almost equidistant from the country's northern, southern, eastern, and western borders. The city is located within the Federal Capital Territory, an area precisely carved out for this purpose. On a global scale, it is situated in West Africa, making it part of a region with several other nations.
The capital city lies at a latitude of approximately 7.49508 degrees north and a longitude of 7.13917 degrees east. Its central location within Nigeria was chosen to promote national unity, as the country is diverse. This central positioning allows for more equitable access from all parts of the country.
History of Abuja
Before becoming the capital, the city's current area was largely uninhabited, with only a few small settlements. The area's indigenous people were mostly Gwari farmers, herders, and hunters.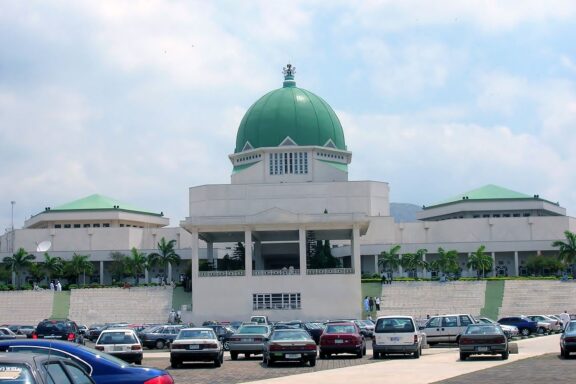 The idea to move the capital from Lagos to a more central location was first proposed in the late 1970s. A master plan was developed by Japanese architect Kenzo Tange, aiming to design a city that would be modern and well-structured.
Construction began in the early 1980s, aiming to create a city to accommodate the country's administrative functions better.
In 1991, the city officially took over from Lagos as Nigeria's capital. The decision to move the capital was partially to decongest Lagos and also to create a location that was more accessible from all parts of Nigeria. This transition was marked by the relocating of major governmental institutions and foreign embassies to the city.
Since its designation, the city has proliferated in population and infrastructure. Numerous government buildings, hotels, and national monuments were erected, including the Nigerian National Assembly building. The city has become a melting pot of various cultures and ethnicities, reflecting the diversity of Nigeria as a whole.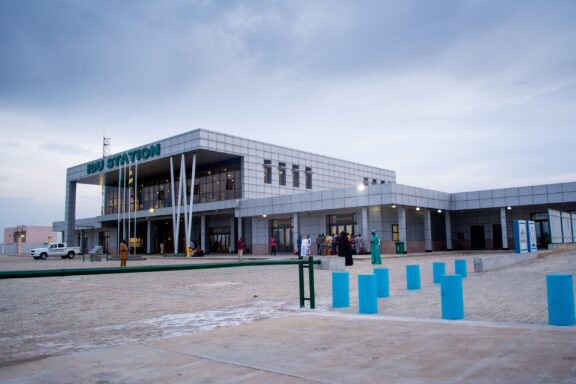 Abuja has become increasingly important in international relations in recent years, hosting events like the 2003 Commonwealth Heads of Government Meeting and the 2014 World Economic Forum on Africa.
This has helped position it as not just a Nigerian administrative hub but as an important city on the global stage.
Features of Abuja
Abuja embodies a unique blend of modernity and tradition, making it one of the most fascinating capitals in Africa. The wide, well-maintained roads often starkly contrast to the congested streets in other Nigerian cities.
The architectural landscape is another standout aspect, housing everything from cutting-edge office buildings to the imposing structure of the Nigerian National Assembly.
Nestled amidst this concrete and steel, you'll find pockets of greenery that offer respite from the city's bustling activity. The capital city is a microcosm of Nigeria itself: diverse, ambitious, and ever-evolving, capturing the complexities and aspirations of a nation in flux.
Geography and Climate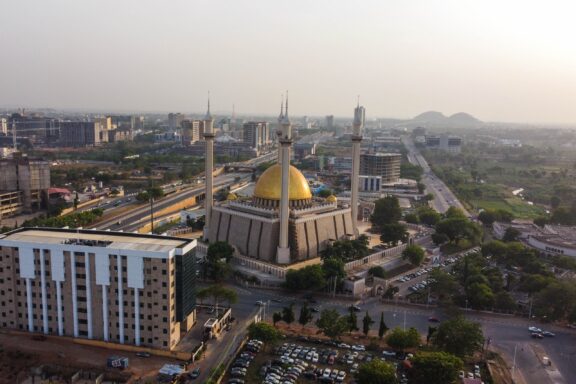 The landscape around the capital city is characterized by savannah grasslands and a few rocky outcrops, the most prominent being the Aso Rock. The city experiences a tropical wet and dry climate.
The rainy season generally spans from April to October, while the dry season lasts from November to March. During the dry season, the city experiences harmattan winds that bring cooler air and dust from the Sahara Desert.
Population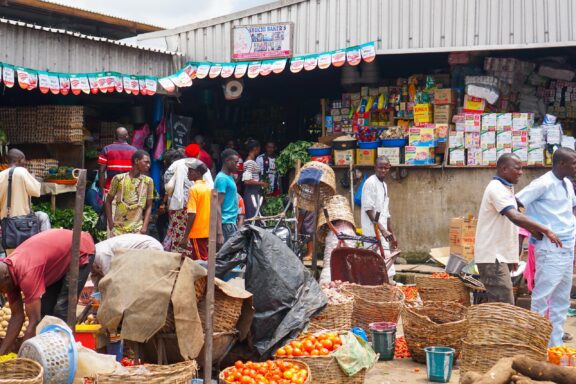 The city's diverse population reflects Nigeria's multi-ethnic and multicultural composition. While exact numbers can fluctuate, estimates suggest that the city has a population of around 3 million. It's a melting pot of cultures where you can find representatives from Nigeria's over 250 ethnic groups.
The populace is generally young, aligning with Nigeria's youth-dominated demographic structure. Many residents are government employees, diplomats, and expatriates, which adds a layer of cosmopolitanism to the city.
Economy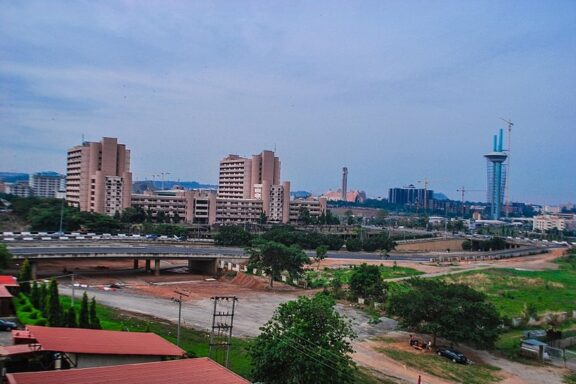 The governmental sector primarily drives the capital city's economy, as it is Nigeria's political and administrative hub. However, other sectors have grown in recent years, contributing to a more diversified economic landscape.
Real estate is booming, thanks to ongoing urban development projects. Information technology and telecommunications are also rising, attracting domestic and foreign investment.
Additionally, the service industry, particularly hospitality and retail, has seen significant growth, catering to both the local populace and an increasing number of tourists and business travelers. Financial health is relatively stable, buoyed by constant government expenditure and growing private sector involvement.
Things to Do and Places to See in Abuja
The capital city offers an expansive range of activities and landmarks to explore. Here are some of the most frequented attractions and sites in the city.
1. Millennium Park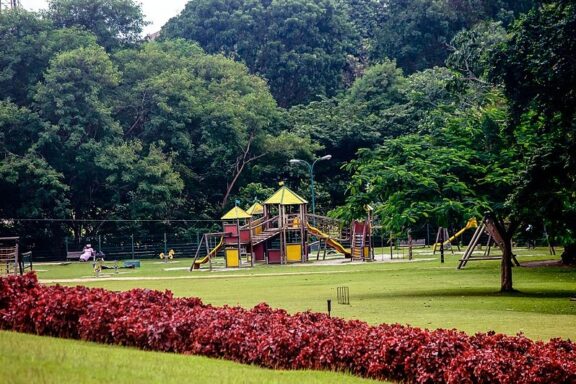 Millennium Park is a critical recreational facility in Abuja, offering a welcoming green space in the city's heart. Established in the early 21st century, the park has rapidly become a must-visit for locals and tourists seeking leisure, relaxation, and a break from urban life.
Guests can anticipate a versatile recreational experience. Millennium Park offers something for everyone interested in picnics, cycling, or simply enjoying nature walks. It's a prime location for family outings, romantic strolls, or solitary contemplation.
2. National Ecumenical Center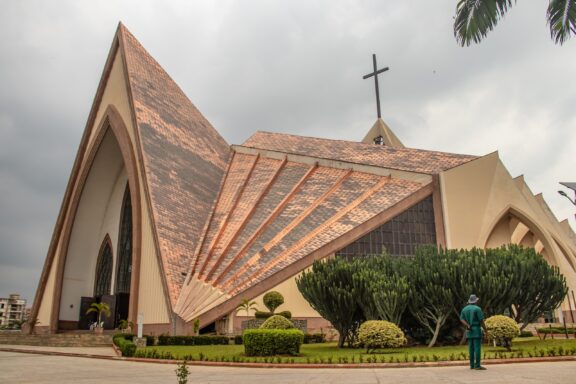 The National Ecumenical Center serves as a unifying space for Christians. The center has a unique role in promoting religious tolerance and unity within Nigeria's diverse Christian community.
Featuring an imposing structure with towering spires and intricate artwork, the center is an architectural marvel. Its vast interior can accommodate thousands and is equipped with state-of-the-art audiovisual facilities.
3. National Mosque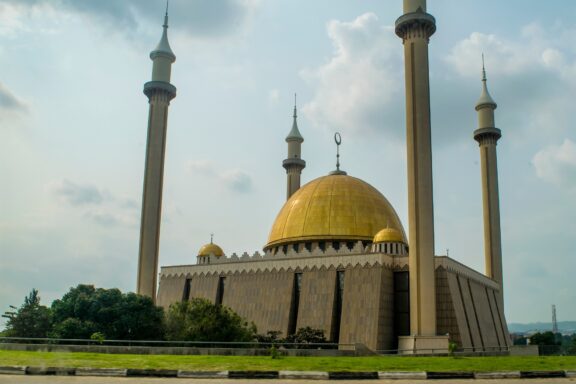 The National Mosque is a representation of the Islamic culture that permeates throughout Nigeria. Designed to accommodate thousands of worshippers, this mosque plays a vital role in Islamic events and gatherings in the capital.
Open to visitors outside of prayer, the mosque offers an enlightening experience in Islamic practices. You can witness traditional ceremonies, learn about the Islamic influence in Nigeria, and admire the detailed craftsmanship that the mosque showcases.
4. City Gate of Abuja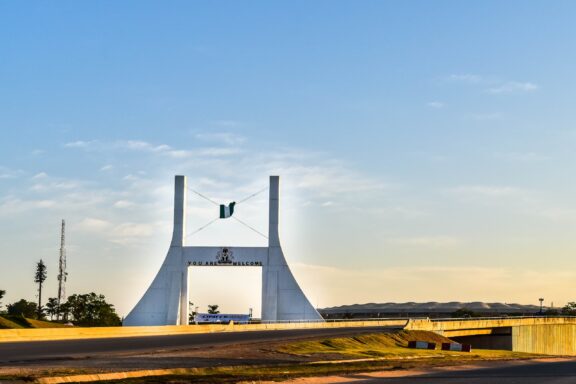 Serving as the gateway to Nigeria's capital city, the City Gate of Abuja is an architectural masterpiece and a symbol of the nation's forward-looking vision. It signifies Abuja's unique role in shaping the country's cultural and political landscape.
While many drive past it, stopping and viewing the City Gate provides a moment to appreciate the nuanced elements that make up its design. It's an ideal spot for photography, and its importance as a landmark makes it a good starting point for understanding Abuja's significance in Nigeria.
5. Wuse Market
Wuse Market is where the heartbeat of daily life in Abuja can be felt most keenly. The market is organized into multiple sections, each specializing in different goods—from spices and textiles to electronics and crafts.
The atmosphere is lively, filled with the sounds of bargaining, the sight of colorful stalls, and the aroma of local foods. This is a place where you can immerse yourself in local culture. Whether you're interested in shopping for traditional Nigerian items or sampling street food, Wuse Market is a must-visit.
6. National Children's Park and Zoo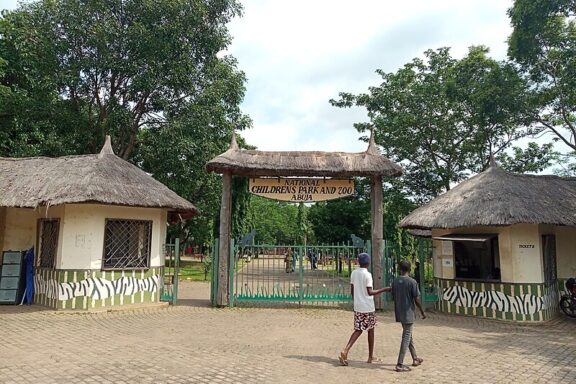 Dedicated to the younger generation's education and recreation, the National Children's Park and Zoo is a haven for families looking to combine fun with learning. It's mainly focused on creating a rich, interactive environment for children.
Parents can look forward to an enriching day out with their children. From feeding animals to attending workshops, the park offers numerous activities designed to entertain and educate.
7. Thought Pyramid Art Centre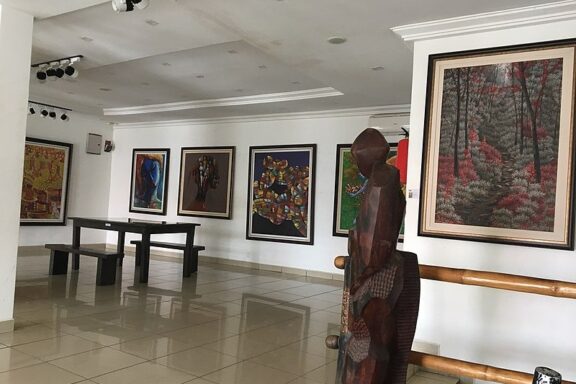 The Thought Pyramid Art Centre serves as a sanctuary for contemporary African art, where artists, scholars, and enthusiasts converge to explore the changing landscape of artistic expression in Nigeria and beyond.
Visitors here can look forward to a stimulating cultural experience. The Centre often hosts events like art exhibitions, talks, and workshops to foster a deeper understanding of art and its societal impact.
8. Gurara Waterfalls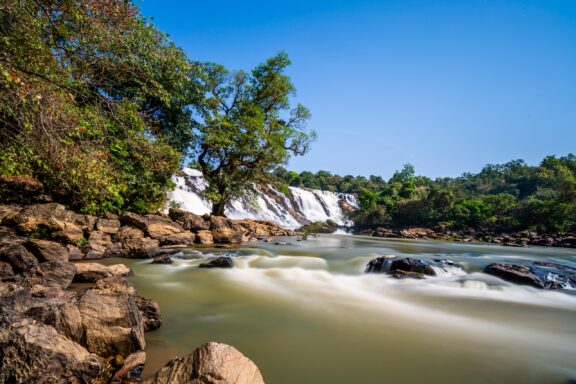 The Gurara Waterfalls are a captivating natural wonder just a short drive from Abuja. Serving as a popular day-trip destination, these falls offer a scenic retreat from the hustle and bustle of city life.
Those who make the trip can expect a versatile outdoor experience. Whether it's the thrill of swimming in natural pools, hiking through scenic trails, or simply enjoying a picnic while taking in the view, Gurara Waterfalls offers an array of activities.
It's an ideal spot for adventure-seekers and those looking to unwind in a natural setting.
Frequently Asked Questions
Is Abuja safe for tourists?
Safety in Abuja varies by location. The city center is generally secure, while outer suburbs pose higher risks for crime and violence. Due to official travel advisories, exercise caution and consult updated guidelines if planning a visit.
Which languages are spoken in Abujal?
English is the official language and is widely spoken. You'll also hear Hausa and other Nigerian languages.
What kind of shopping options are there in Abujal?
From modern malls to traditional markets like Wuse Market, the city offers a variety of shopping experiences.
How can I get around in Abujal?
The city has a well-planned road network, and taxis are the most commonly used form of public transport. There's also a bus service, but it's less extensive.
What is traditional food like in Abujal?
The traditional cuisine in the city is a rich blend influenced by various ethnic groups across Nigeria. Historically, the local Gwari people's diet focused on grains, vegetables, and livestock.
With the city's development and the influx of people from different regions, dishes from various Nigerian communities have become popular. As a result, the culinary scene is diverse, incorporating flavors and techniques from all over the country.
What local dishes should I try while in Abujal?
The city offers a variety of authentic Nigerian dishes that are a must-try for anyone looking to experience local flavors.
1. Jollof Rice: A one-pot dish with rice, tomatoes, onions, and various spices.
2. Suya: Grilled meat skewers coated in spicy peanut mixture.
3. Pounded Yam and Egusi Soup: Pounded yam served with a thick soup made from melon seeds, leafy vegetables, and meat or fish.
4. Akara: Deep-fried bean cakes, often served as a snack or breakfast item.
Are there any essential festivals or events in Abujal?
The capital hosts a variety of cultural events throughout the year, such as the Abuja Carnival, which showcases the diverse cultures of Nigeria.
Are credit cards accepted in Abujal?
While credit cards are accepted in many places, carrying some local currency is advisable for smaller establishments or in case of connectivity issues.