Chișinău is the capital of Moldova. Chișinău is the epicenter of Moldova's political, economic, and cultural activities.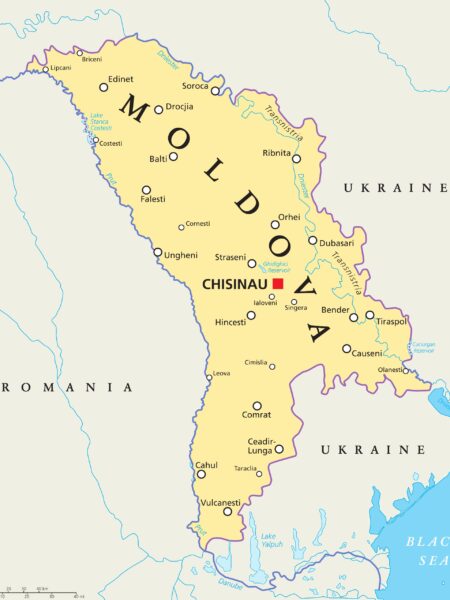 The city offers a glimpse into past and present Moldovan life, blending modern architecture and historical landmarks. Chișinău is known for its parks, wineries, and diverse museums and art galleries.
Where is Chișinău?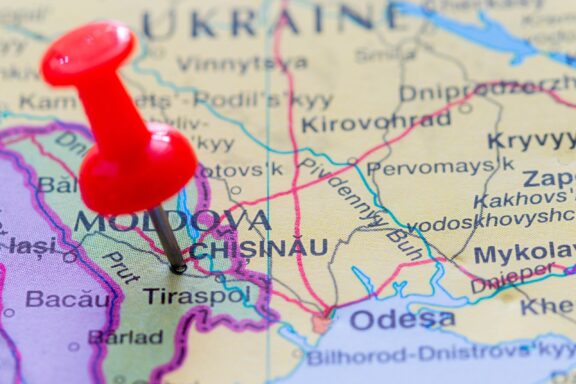 Chișinău is in the central part of Moldova, along the Bâc River. Globally, it lies in Eastern Europe, roughly between Romania to the west and Ukraine to the north, east, and south.
Chișinău is approximately 47 degrees North latitude and 28 degrees East longitude. It is a central point within Moldova, making it easily accessible from various regions. The city's central location has also made it a focal point for transportation networks within Moldova.
History of Chișinău
The first known mention of Chișinău was in 1436 in a charter by Moldovan Prince Ilie. As a small trading village, it acted as a crossroads between the powerful economies of Western Europe and the vast territories of Russia and the Ottoman Empire. Despite its diminutive size, its strategic position was important for regional traders.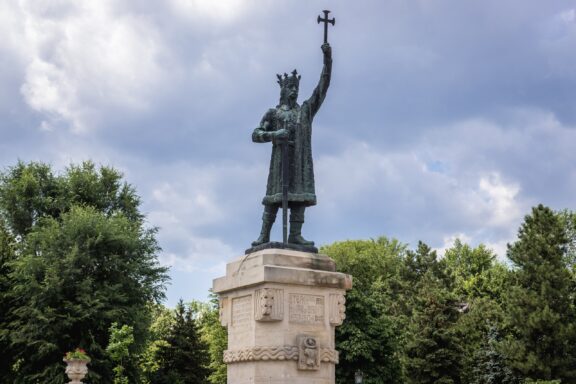 From the 16th to the early 19th century, Moldova was a vassal state of the Ottoman Empire. Chișinău didn't flourish much during this period but maintained its role as a regional trading hub. Ottoman architecture and culture did leave a lasting impact, although much of this heritage has been overshadowed by later developments.
After the Russo-Turkish War of 1806–1812, Chișinău became a part of the Russian Empire. This was a period of significant urban development. The city grew in size and importance, undergoing a series of modernizations. Russian architects played a role in shaping the cityscape, adding European-style buildings and public squares.
During World War I, Chișinău was occupied by Romanian troops, and the city became a part of Romania after the war. In 1940, following the Molotov-Ribbentrop Pact, the city was occupied by the Soviet Union.
During World War II, Chișinău suffered extensive damage, destroying many historical landmarks. Reconstruction in the post-war era included Soviet-style architecture and urban planning.
In the post-war period, Chișinău became the capital of the Moldavian SSR. The city underwent industrialization and saw a population boom. New residential districts and many Soviet-style high-rise buildings and monuments were erected. Educational and cultural institutions were also established, making the city a regional center for the arts and sciences.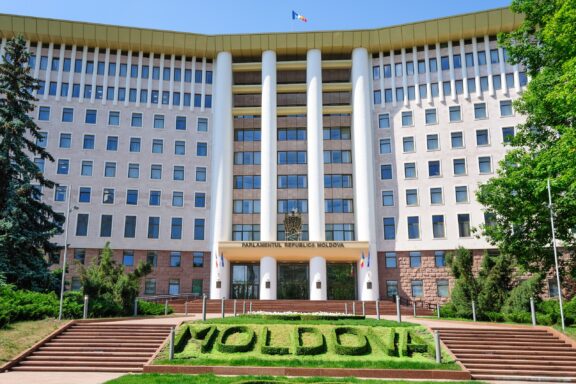 Since Moldova's independence in 1991, Chișinău has been the seat of the government and a central figure in the country's efforts to establish its identity.
While political and economic transformation challenges are ongoing, the city has also been eager to connect with the wider world through diplomacy, trade, and cultural exchanges.
Features of Chișinău
Chișinău has a unique character shaped by its rich history and diverse cultural influences. One of its most notable features is its architectural diversity, reflecting various periods from Ottoman rule to the Russian Empire and the Soviet era.
While it maintains its historical charm with older buildings, the city also showcases modern design, particularly in its business districts.
Geography and Climate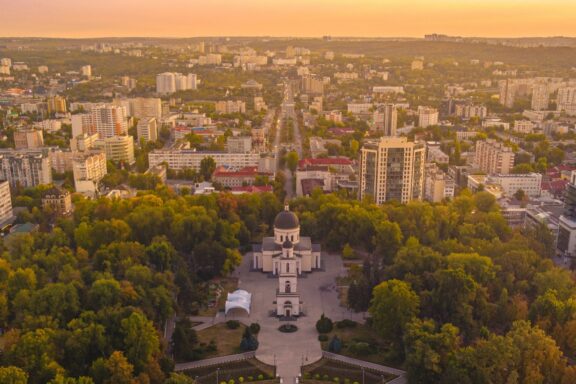 Chișinău features a humid continental climate, experiencing four distinct seasons. Summers are typically warm, with average temperatures reaching up to 27 °C (81 °F), while winters are colder and can see temperatures drop to as low as -4 °C (25 °F). The city receives moderate rainfall throughout the year, making it suitable for agriculture, particularly vineyards.
Population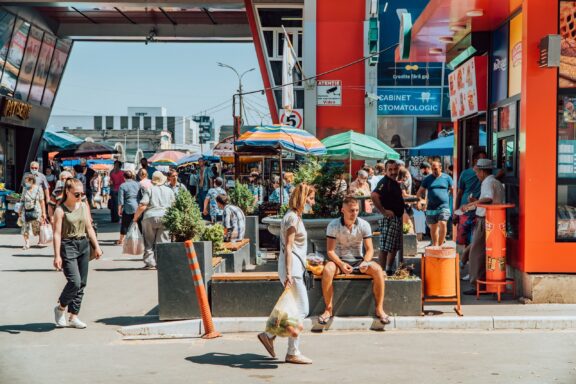 Chișinău has a population of around 700,000, making it the largest city in Moldova. Ethnically, the population is predominantly Moldovan, but the city also has a diverse mix of minorities, including Russians, Ukrainians, and Gagauz.
The city is generally young, with a large percentage of residents being under the age of 35. This youthful demographic contributes to the city's energetic atmosphere and focus on education and innovation.
Economy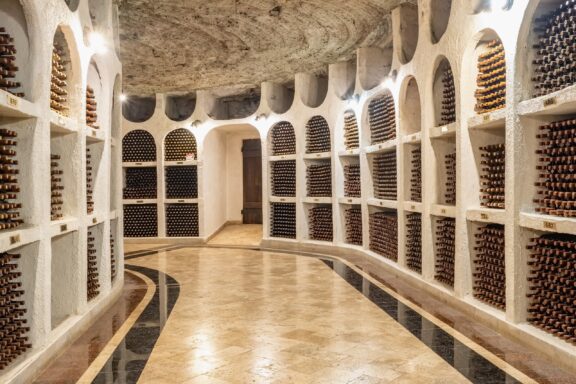 Chișinău is the economic powerhouse of Moldova, with a diverse range of industries contributing to its vitality. The financial services sector is particularly strong, housing numerous banks and investment firms that connect Moldova with international markets. The city has also seen a surge in the tech industry, with startups and software companies setting up shop and attracting foreign investment.
Retail and commerce are solid contributors to the city's economic landscape, offering a range of shopping options from high-end malls to local markets. This not only provides local employment but also attracts shoppers from other regions.
The wine industry holds a unique position in Chișinău's economy. Several prominent wineries are either in or close to the city, boosting production and tourism. These wineries contribute significantly to Moldova's status as a reputable wine exporter.
Lastly, the construction sector has been thriving, with ongoing projects that range from residential buildings to public infrastructure, indicating a buoyant and expanding economy.
In a nutshell, Chișinău's economy is a blend of traditional and modern sectors, making it indispensable to Moldova's overall economic health.
Things to Do and Places to See in Chișinău
Numerous activities and attractions await visitors in Chișinău. Here's a glimpse into some of the city's most sought-after destinations.
1. Stephen the Great Central Park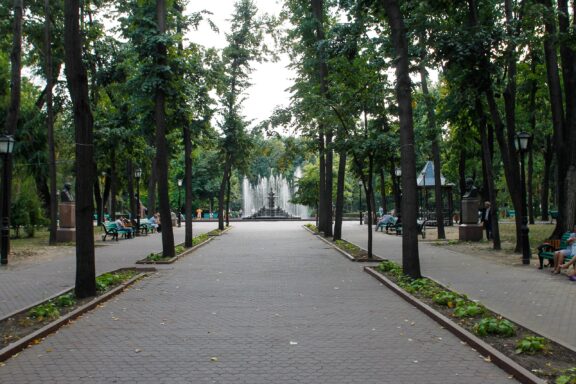 Stephen the Great Central Park is a verdant oasis amid Chisinau's urban landscape. With its roots dating back to the 19th century, the park has long been a place for leisure and socialization for residents and tourists.
The park is a must-visit for those seeking relaxation and a touch of nature in the middle of the city. Its tranquil environment and numerous amenities make it the perfect spot for picnics, jogging, or enjoying a book under a tree.
2. Nativity Cathedral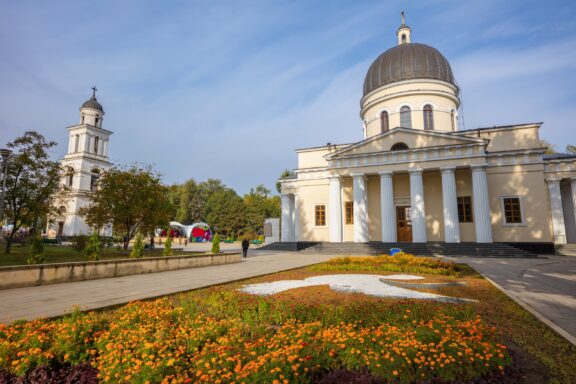 Nativity Cathedral stands as a testament to Moldovan religious and architectural heritage. The cathedral features a stunning array of interior frescoes and religious iconography. Its two spires soar into the sky, and its presence is often enhanced by the sound of its bells ringing during religious ceremonies.
Whether you are interested in architecture, religious history, or simply seeking a peaceful atmosphere, Nativity Cathedral offers an enriching experience. Exceptional services and concerts are sometimes held, showcasing the cathedral's magnificent acoustics.
3. Valea Morilor Park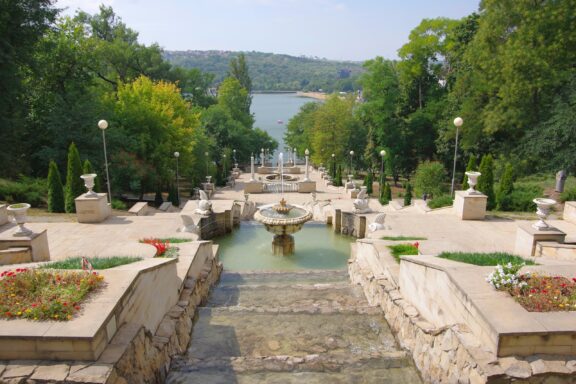 Valea Morilor Park is a gem of natural beauty tucked within the city limits of Chisinau. The park features a charming lake, where visitors often see ducks and swans gliding gracefully. The landscaped grounds include terraced gardens, walking trails, and even an amphitheater.
Valea Morilor Park is a versatile attraction offering something for everyone—from waterside relaxation to exercise opportunities. Nature lovers will appreciate the biodiversity, and the amphitheater often hosts cultural performances.
4. Explore the Area Around the Triumphal Arch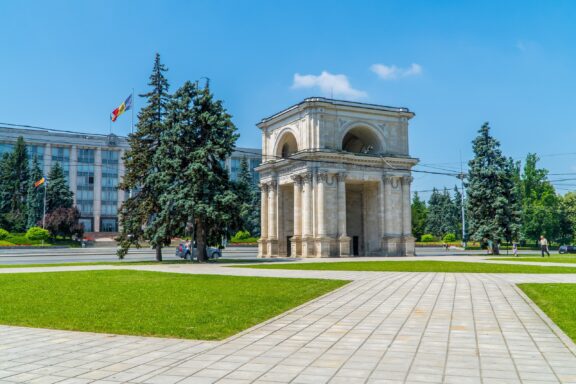 The Triumphal Arch stands as a proud monument, punctuating the skyline of Chisinau. The structure is an exercise in classical architecture, featuring Doric columns and intricate bas-relief panels. Often illuminated at night, it creates a photogenic scene that is quite arresting.
The Triumphal Arch is not just an eye-catching monument; it's a site steeped in national significance. Photographers will enjoy capturing its grandeur, and history enthusiasts will appreciate its symbolic value.
5. Discover the National Museum of History of Moldova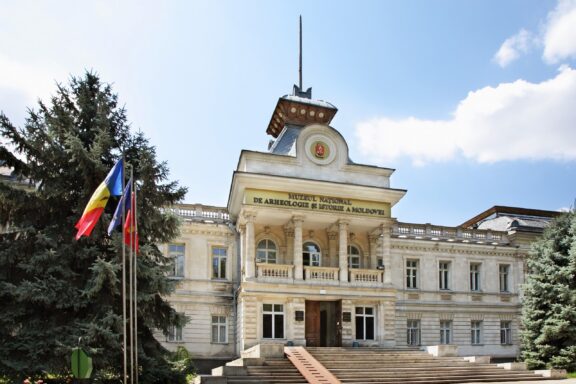 The National Museum of History of Moldova is a comprehensive guide to the intricate tapestry of the country's past. Spanning multiple floors, the museum has numerous exhibits, ranging from prehistoric artifacts to contemporary art.
This is where to delve deep into Moldova's rich history and cultural evolution. The museum's vast collection provides valuable insights for history buffs and casual tourists alike, making it a must-visit to gain a well-rounded understanding of Moldova.
6. Attend a Performance at the National Opera and Ballet Theatre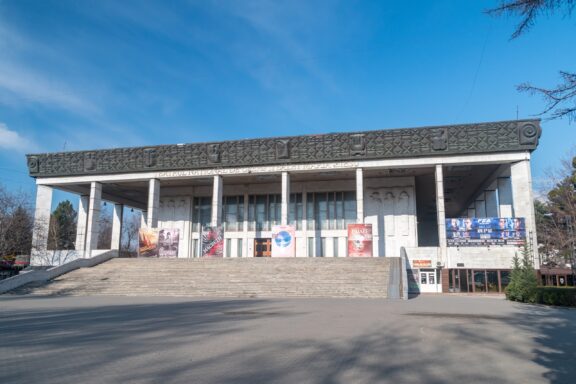 The National Opera and Ballet Theatre in Chisinau is a cornerstone of the country's cultural scene, renowned for its high-caliber performances and artistic integrity. The theatre building is an architectural marvel with elegant lines and ornate interiors.
For those intrigued by performing arts, this is a compelling stop. Visitors can enjoy exquisite performances in a setting of opulent grandeur. The theatre also offers a way to experience Moldovan culture through its artistic excellence.
7. National Museum of Ethnography and Natural History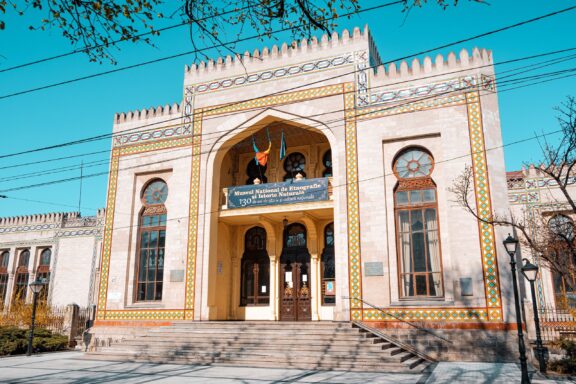 The National Museum of Ethnography and Natural History provides an illuminating look into the diverse facets of Moldova—its people, its flora, and its fauna. Set in an eclectic architectural structure, the museum hosts a variety of displays, from taxidermy exhibits to cultural artifacts like traditional costumes and agricultural tools.
This museum offers an intriguing blend of science and culture, making it a unique outing for families, individuals, or anyone interested in a multidisciplinary understanding of Moldova.
8. Visit the "Eternitate" Memorial Complex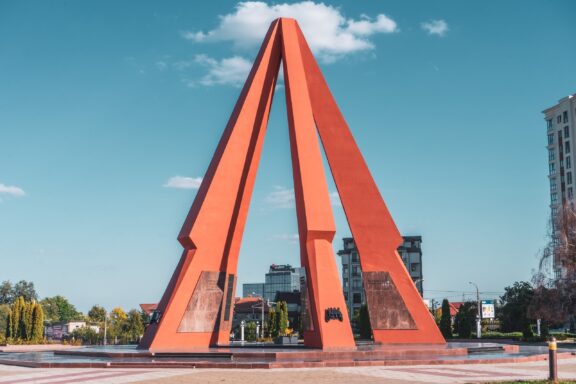 The "Eternitate" Memorial Complex serves as a poignant reminder of the sacrifices made by Moldovans during times of conflict, particularly World War II. The complex comprises sculptures, plaques, and beautifully landscaped areas designed for reflection.
Visitors to "Eternitate" will find it a sobering but essential experience, providing a moment to reflect on the impact of war and the value of peace. It's also an educational site that contextualizes Moldova's modern history.
9. Explore Dendrarium Park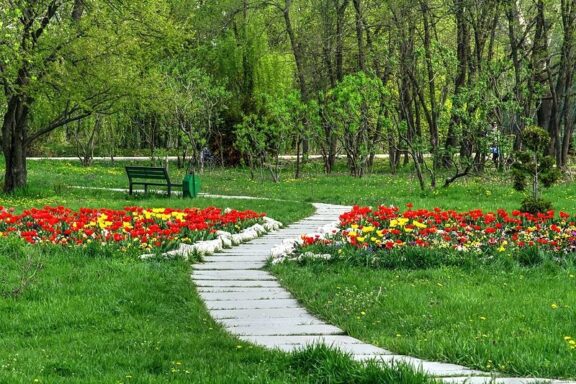 Dendrarium Park is more than just a collection of trees; it's a living museum of plant life and a showcase of horticultural artistry. This extensive park features themed sections, including a rose garden, a tropical greenhouse, and an array of exotic and native plants.
Horticulture enthusiasts and casual visitors will find Dendrarium Park a breath of fresh air. It's also an educational stop, perfect for learning about various plant species and their significance.
10. Shop at the Central Market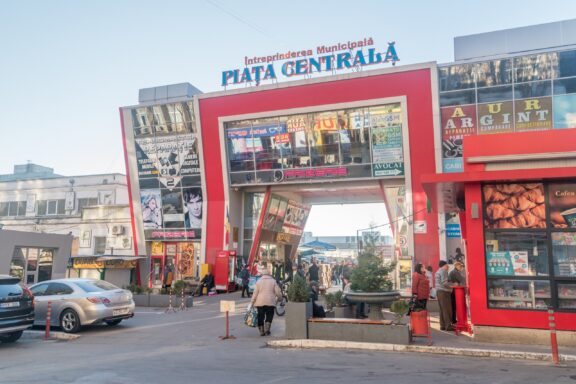 Central Market, known locally as Piata Centrala, is more than just a marketplace; it's a lively hub where the essence of Moldova is openly displayed. The market is a sprawling area, organized by product type—from fresh produce to handmade crafts.
Piata Centrala offers a real taste of local life and is the perfect place to sample Moldovan cuisine, purchase souvenirs, or engage in people-watching. It's a bustling, authentic experience that should not be missed.
Frequently Asked Questions
What is the best time to visit Chișinău?
The best time to visit Chișinău is between late spring and early autumn, from May to September when the weather is warm and the city's parks and outdoor activities are in full swing.
What is the traditional cuisine like in Chișinău?
Chișinău's traditional cuisine has been shaped by a blend of local, Slavic, and Ottoman influences. Staple ingredients like corn, potatoes, and a variety of meats define its hearty meals.
Over time, the cuisine has evolved but has retained a focus on comfort and seasonal produce, offering a unique palate reflective of Moldova's history.
What are must-try authentic local dishes in Chișinău?
In Chișinău, the gastronomic experience is integral to the cultural journey. Here are the top 4 must-try dishes in Chișinău:
1. Mămăligă: A cornmeal dish often served as a side or with cheese and sour cream.
2. Sarmale: Cabbage rolls filled with rice, vegetables, and sometimes meat.
3. Plăcintă: A pastry with various ingredients like cheese, potatoes, or fruits.
4. Mici: Grilled sausages made of minced meat, often served with mustard.
How safe is Chișinău for tourists?
While Chișinău is relatively safe, it's wise to be cautious as petty crimes like pickpocketing and bag snatching occur in certain areas.
Taking prudent measures, such as steering clear of dimly lit places at night and keeping an eye on personal items, is recommended.
How is the public transportation in Chișinău?
The city has a well-connected public transportation system that includes buses, trolleybuses, and minibusses.
Is English widely spoken in Chișinău?
While not everyone may be fluent in English, it is generally understood in tourist areas and by younger residents.
Are there any vineyard tours or wine tastings in or near Chișinău?
Several vineyards offer tours and tastings, with Cricova and Milestii Mici being popular choices.
Are there any festivals or events I should know about in Chișinău?
The Chișinău City Day in October is a significant event featuring concerts, parades, and cultural activities.
Is it easy to get a SIM card for mobile connectivity?
Yes, SIM cards are easily available at the airport and various shops around the city.
What are the tipping customs in Chișinău?
Tipping is generally appreciated but not mandatory. A tip of 10-15% at restaurants is considered standard.
Final Thoughts
Chișinău offers a unique blend of historical richness, cultural diversity, and modern amenities, making it a compelling destination for travelers.
Whether you're interested in exploring Moldovan heritage, savoring local cuisine, or simply soaking in the city's daily life, there's something for everyone. With its welcoming atmosphere and a range of experiences, visiting Chișinău is well worth the trip.