Tripoli is the capital of Libya. Tripoli, located in the northwest of Libya, has a coastal border to both the desert and the Mediterranean.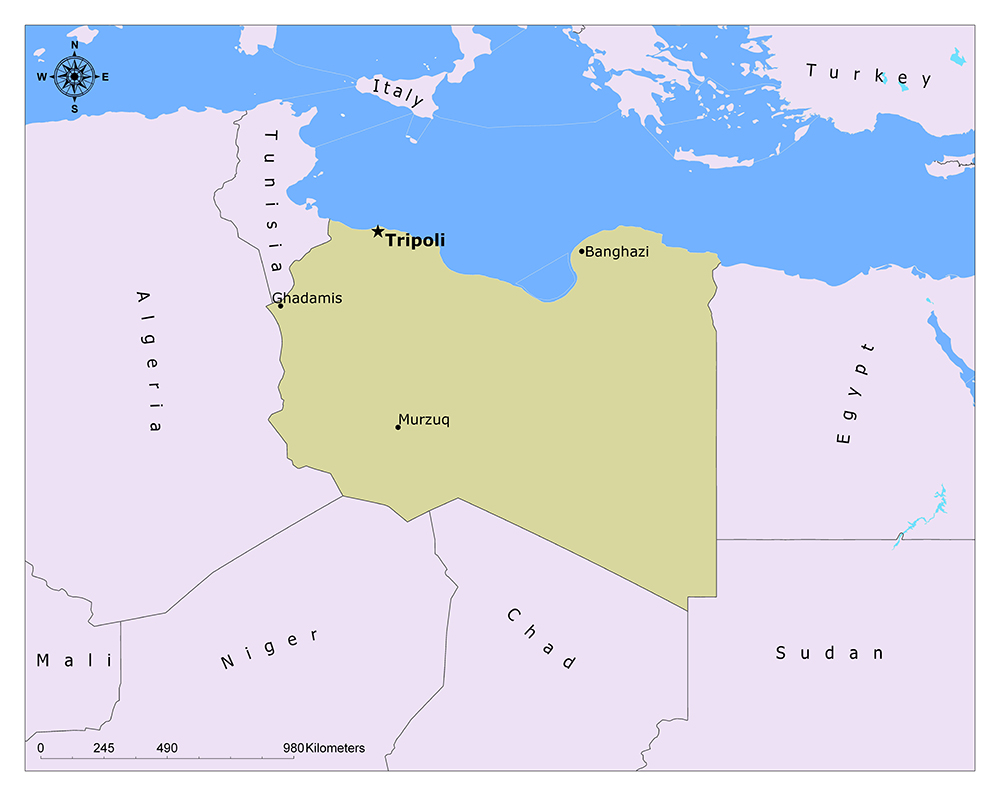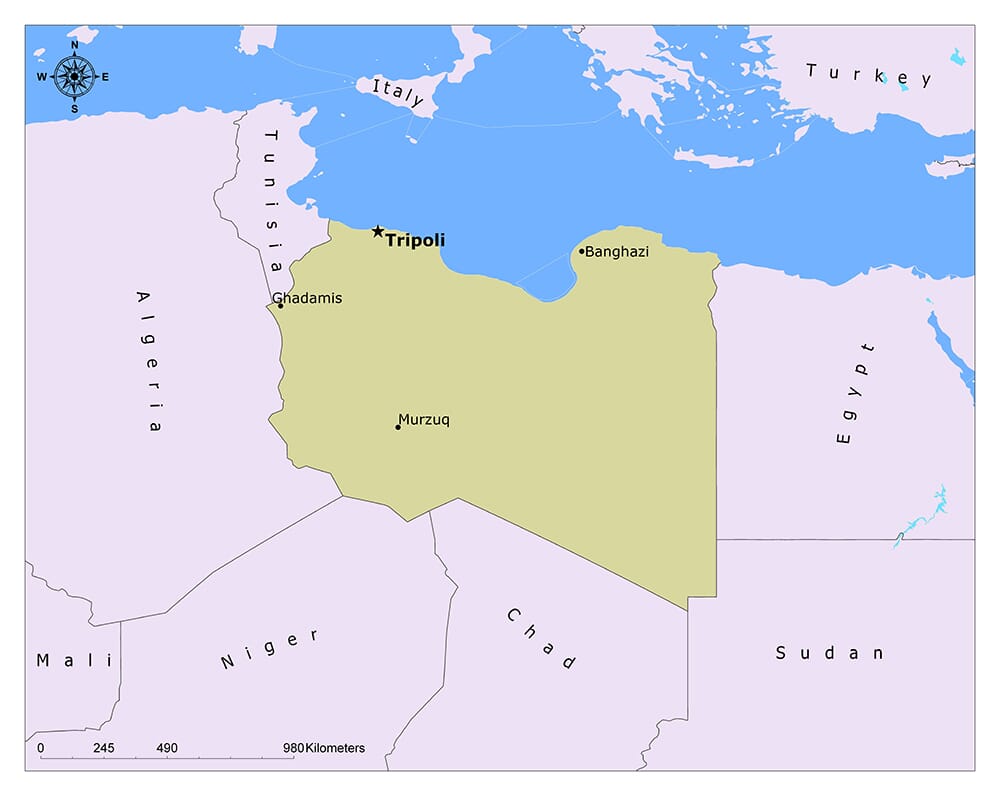 When did Tripoli Become the Capital?
The region first hosted the Berbers. In the 7th century, Phoenicians settled in the region and dominated here, including Numidia along the coast. It was also home to the Vandals and the Byzantine Empire dominated it. The region, which was ruled by the Knights of Malta, was conquered by Dragut and joined the Ottoman Empire. After the Ottoman rule, Tripoli was governed by the Ottoman dynasty of Karamanli.
At the beginning of the twentieth century, Italy set up plans to turn the region into a colony and brought troops to Tripoli. In the Tripolitanian War between the Ottomans and Italy, the Ottoman Empire wanted to organize the region against the Italians.
The Tripoli State was established from 1911 to 1918 in Tripoli, which passed with the Treaty of Lausanne to Italy. In 1918, the name and flag of the country were changed. The name of the country has been the flag of the Republic of Tripoli, and the palm tree and star placed on a blue background.
During World War II, Cyrenaica province was also included in the region, and the United Kingdom began to govern the region. In 1951 Fezzan and Cyrenaica joined the United Kingdom of Libya. In 1951, Tripoli became the capital of the Kingdom of Libya. The Kingdom of Libya was renamed Libya in 1969. Tripoli remained the capital.
Features of Tripoli
According to the Tripoli 2016 data, it has a population of 1.15 million. Tripoli has a surface area of 400 square kilometers. The climate in Tripoli is semi-arid. Long, hot and dry summer months are experienced. Winter months are rainy and warm. In summer, the air temperature is around 38 degrees. However, in July this situation remains between 22-33 degrees. In December, the lowest temperature is 0 degrees. But in winter the average air temperature is between 9 and 18 degrees.
It is one of the most important and big trade centers in the country thanks to its port. Its contribution to the economy in terms of production and financial centers is great. In terms of production, processed food, textiles, construction materials and tobacco are developed.
There is a culinary culture influenced by Mediterranean, Arab and South Eastern cuisine in Libya. The most prominent types in the kitchens are appetizers.
Important Places to See in Tripoli
Although there were structural deteriorations due to the battles, there are still many historical sites and beauties that can still be seen in the city. Tripoli is a war-torn and a very small city. However, there are many historical riches inherited from the history of the country from the Holy Roman Empire to the Ottoman Empire.
Places to visit in Tripoli are Martyrs' Square and Omar Mukhtar Street, Bazaar, Red Castle Museum and Leptis Magna.