Conakry is the capital of Guinea. Conakry is also the largest city in Guinea and serves as the country's economic, financial, and cultural center.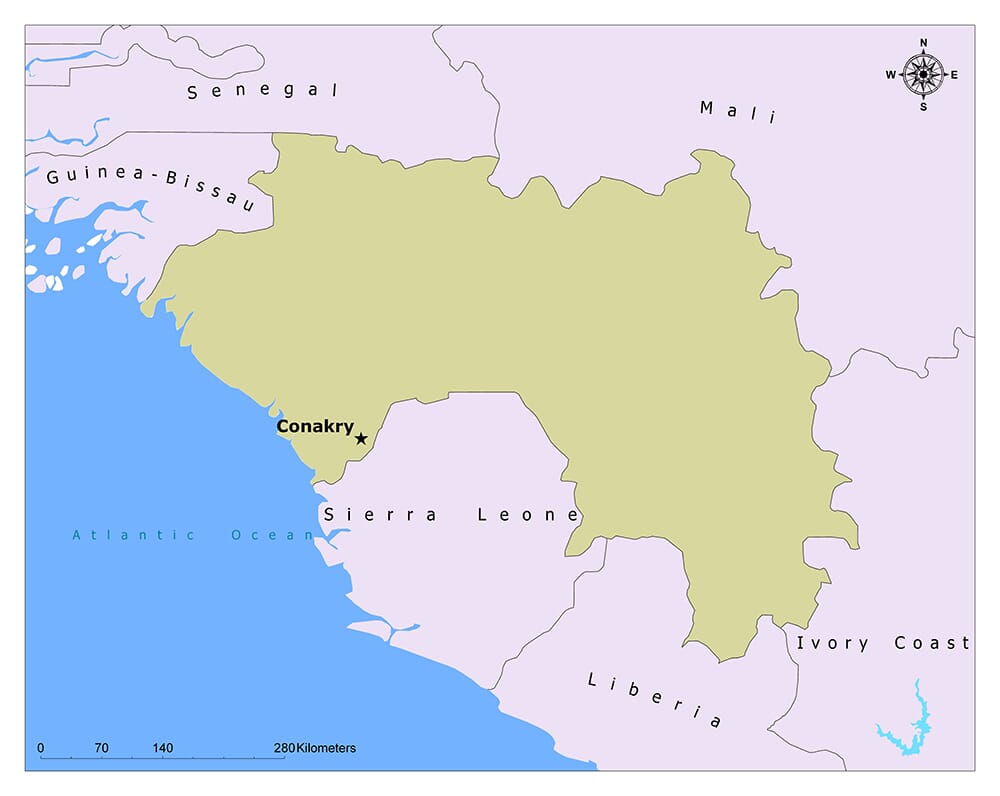 Conakry is divided into five municipalities: Kaloum, Dixinn, Ratoma, Matam, and Matoto, each with distinct characteristics. Conakry has a rich cultural scene with various museums and is also known for its music, particularly its contribution to West African and Afro-Latin music genres.
Related: Capital of Guinea-Bissau
Where is Conakry?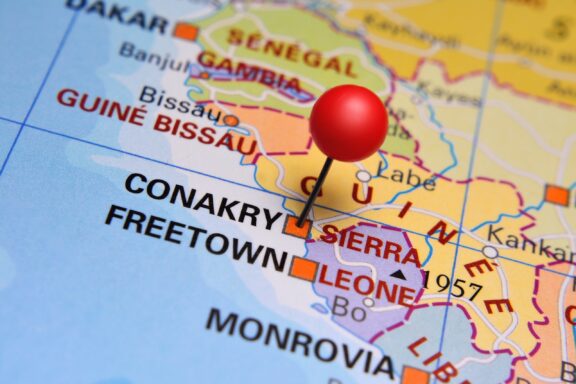 Conakry is located on the west coast of Guinea in West Africa in the Guinea capital region, one of Guinea's eight regions.
The city is at the westernmost point of the country and mainland Africa, almost at the same latitude as the Cape Verde Islands.
To provide a broader geographical context, Guinea is bordered by six countries: Guinea-Bissau and Senegal to the north, Mali to the north and northeast, Côte d'Ivoire to the east, and Liberia and Sierra Leone to the south. The Atlantic Ocean lies to the west of the country.
Conakry's strategic coastal location has made it an important port city and contributed to its role as Guinea's economic and political hub.
History of Conakry
Conakry has a vibrant history that dates back centuries, though its establishment as a significant city and eventually as the capital of Guinea is a relatively recent occurrence.
The Îles de Los, the island group off the coast of present-day Conakry, were known to European explorers since the 15th century. However, it was not until the mid-19th century that the French established a permanent presence on the Island of Tombo, which would later become part of Conakry. The name "Conakry" comes from the name "Cona," a wine producer of the Baga group, and "Kiri," meaning island.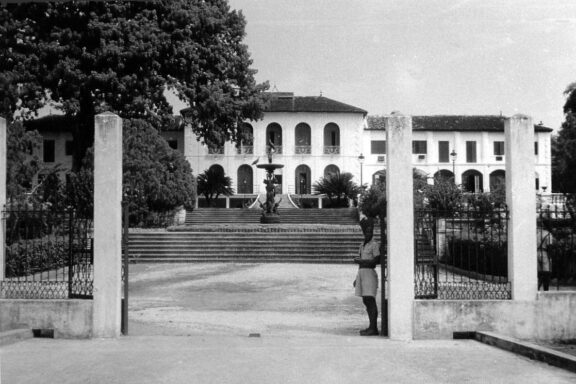 Conakry started as a small fishing village before the French expanded it into a significant port, primarily for the export of coffee, bananas, timber, and other commodities. The area was formally integrated into French West Africa in 1895. In 1904, Conakry was designated as the capital of French Guinea, replacing Saint Louis in Senegal.
Conakry's status as a capital marked the beginning of significant development—infrastructure, including roads, housing, and public buildings, was constructed to accommodate its administrative role. As a port city, Conakry became a crossroads of cultures and ideas, making it an important center for nationalist movements during the decolonization period of the mid-20th century.
In 1958, under the leadership of Sékou Touré, Guinea voted "no" in a referendum on joining the French Community, a decision that led to Guinea's independence. As the capital, Conakry was the heart of this political change and became the epicenter of the new nation's identity.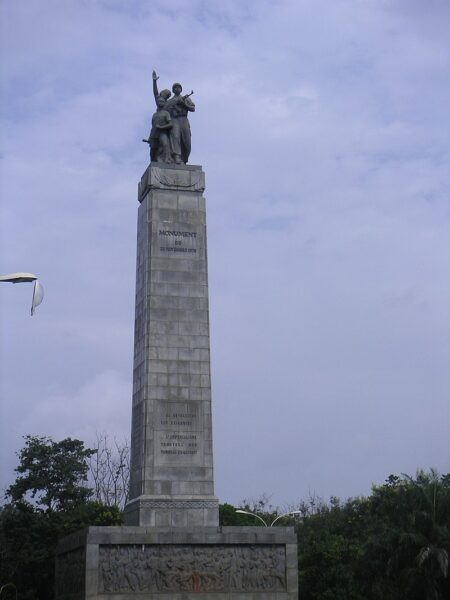 Throughout the latter half of the 20th century and into the 21st, Conakry has been a city of growth, even amidst political instability and economic challenges. Despite the adversities, it remains a vital hub for the region regarding politics, economics, culture, and education.
Modernization and urban development efforts continue in Conakry to address the challenges of rapid urban growth, population density, and economic needs. The city's rich cultural heritage, lively music scene, and importance as a political and economic center make it an influential city in West Africa.
Features of Conakry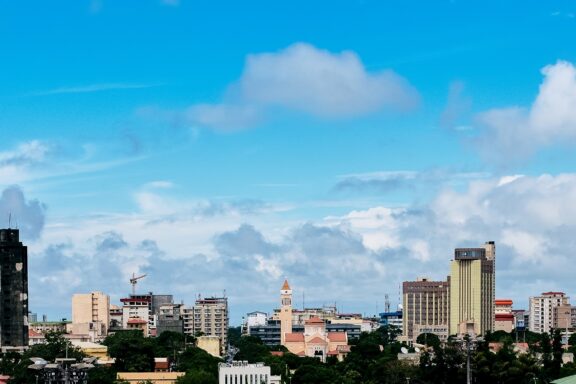 Conakry is a lively and bustling city with several notable features. As a cultural melting pot, Conakry is home to diverse ethnic groups, including the Fulani, Mandinka, Susu, and others. This multicultural aspect is reflected in the city's lively music, dance, and food scenes.
Geography and Climate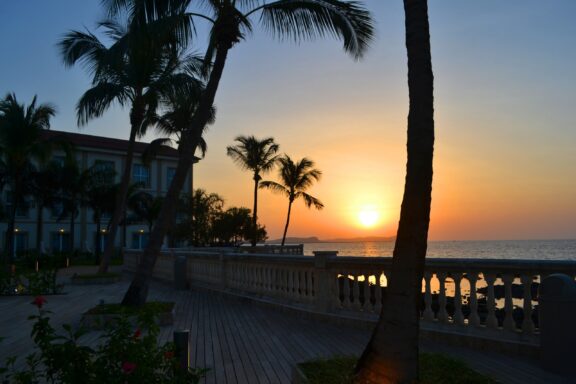 Conakry is perched on Guinea's Atlantic coast on the Kaloum Peninsula. The cityscape is an intriguing blend of bustling urban sectors and more tranquil residential neighborhoods. Its topography is generally flat, marked by mangroves and marshy swamps near the coast, which progressively give way to rolling hills as you move inland.
As for the climate, Conakry has a tropical monsoon climate. This means the city experiences a heavy rainy season from April to November, with peak rainfall usually occurring in July and August. The dry season runs from December to March. Temperatures are consistently warm throughout the year, with averages typically ranging between 23 °C (73 °F) and 31°C (88 °F).
Population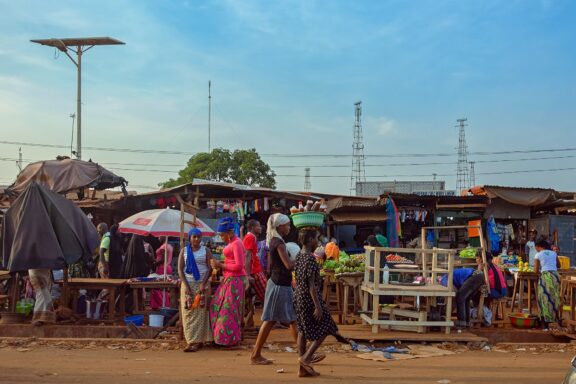 The population of Conakry is over 1.6 million people. The city is a melting pot of various ethnic groups. French is the official language of Guinea, but numerous indigenous languages are also spoken. The population is predominantly Muslim, reflecting the overall religious demographics of Guinea.
Economy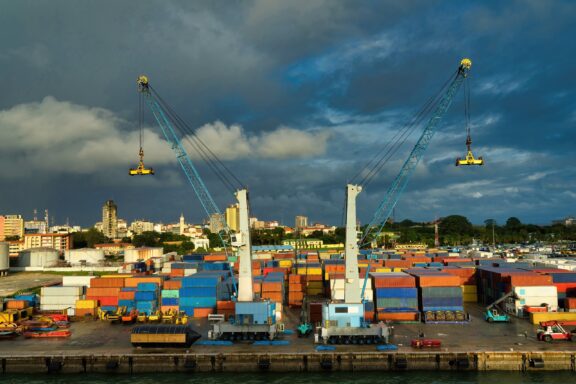 Conakry is the economic hub of Guinea and plays a significant role in the country's economy. Its position as a port city on the Atlantic Ocean makes it a critical center for trade and commerce. The city's port facilitates much of the country's international trade, handling exports such as bauxite, alumina, gold, diamonds, coffee, fish, and agricultural products.
Besides trade, other vital sectors in Conakry's economy include manufacturing, services, and administration, given its status as the national capital. Manufacturing in the city is diverse, with factories producing food products, automobiles, and textiles, among other items.
Today, despite the significant economic activities in Conakry, the city and Guinea face financial challenges, including a high poverty rate and economic inequality. The government and international partners have been working on various initiatives to improve economic conditions and promote sustainable development.
Things to Do and Places to See in Conakry
There's an abundance of things to do in Conakry that makes it a resonant and fascinating destination. Let's go through some of the most renowned landmarks and activities that the capital city of Guinea has to offer:
1. Visit the National Museum (Musée National)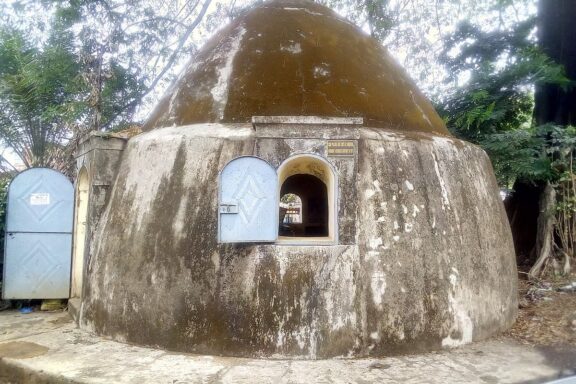 The National Museum, known as Musée National in French, is a must-visit location in Conakry for anyone interested in Guinea's rich cultural heritage. The museum houses an extensive collection of artifacts and displays that provide a captivating overview of the country's historical and cultural journey.
From ceremonial masks and traditional musical instruments to beautifully intricate carvings and textiles, every exhibit in the museum tells a unique story of Guinea's ethnic groups and their cultural practices. The staff at the museum are well-informed and can provide detailed explanations of the exhibits, making your visit educational and insightful.
2. Explore the Marché Madina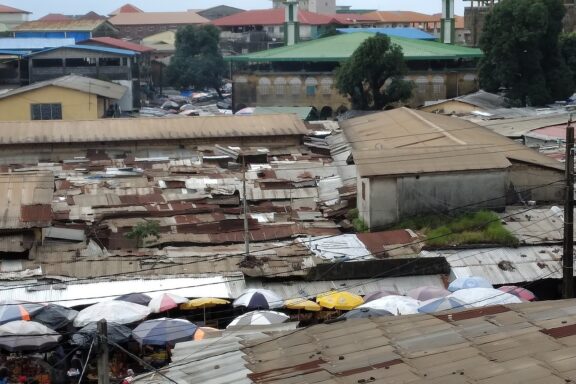 Marché Madina is one of Conakry's largest markets and a hive of activity. Here you can dive headfirst into the city's vibrant day-to-day life. The market offers an overwhelming yet fascinating array of goods. Stalls sell everything from fresh local produce, spices, and seafood to clothes, shoes, traditional fabrics, and handmade crafts.
The hustle and bustle of Marché Madina provide an authentic slice of local life. However, be prepared for crowded conditions and remember to practice your haggling skills to get the best deals.
3. Relax on the Îles de Los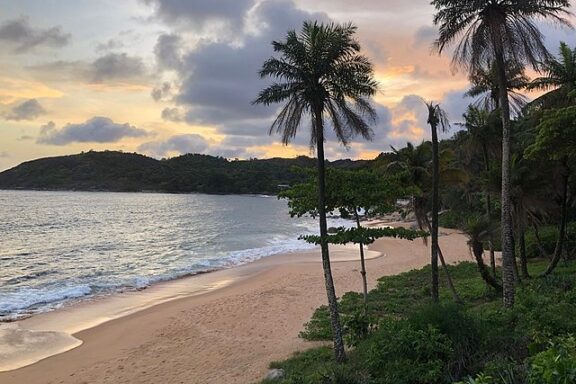 A short boat ride from Conakry, the Îles de Los is an archipelago offering a serene escape from the city's hustle and bustle. Known for their idyllic sandy beaches and clear waters, the Îles de Los are perfect for a day trip.
You can swim, sunbathe, snorkeling, or relax on the beach. The islands also have some local restaurants where you can enjoy fresh seafood. The picturesque setting of Îles de Los makes it a perfect spot for nature lovers and photography enthusiasts.
4. Stroll Around the Palais du Peuple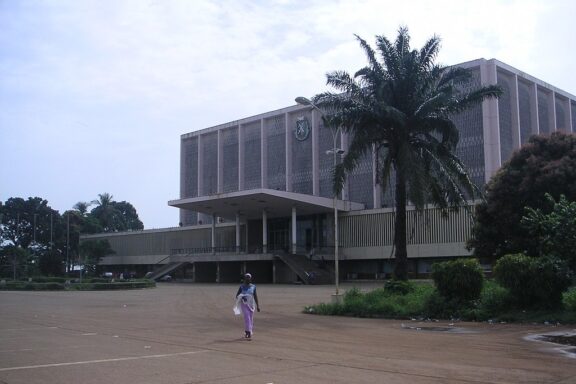 The Palais du Peuple (People's Palace) is a notable architectural landmark in Conakry. This Soviet-style building serves as the venue for many cultural and political events. Take a stroll around the palace grounds to admire its grandeur.
The surrounding garden provides a peaceful environment for relaxation. If you're lucky, you can catch a cultural festival or event while visiting, offering a glimpse into the local performing arts scene.
5. Visit the Conakry Grand Mosque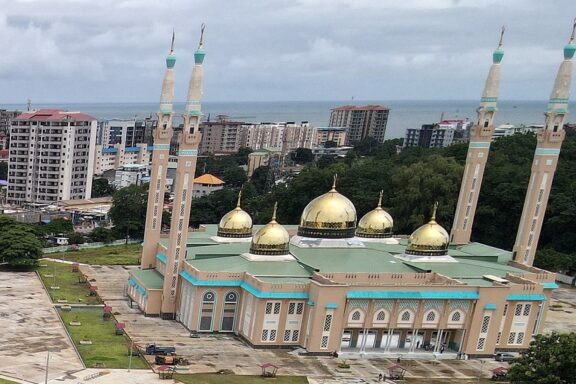 The Conakry Grand Mosque is an imposing architectural marvel and one of the largest mosques in West Africa. Its towering minarets and grand white-and-blue façade make it a notable landmark in the city.
The mosque can hold up to 12,000 worshippers and is a hub of spiritual life for Conakry's predominantly Muslim population. Inside, the mosque features beautiful tilework and an expansive prayer hall. It's a place of tranquility amidst the bustling city.
6. Walk Along the Coastline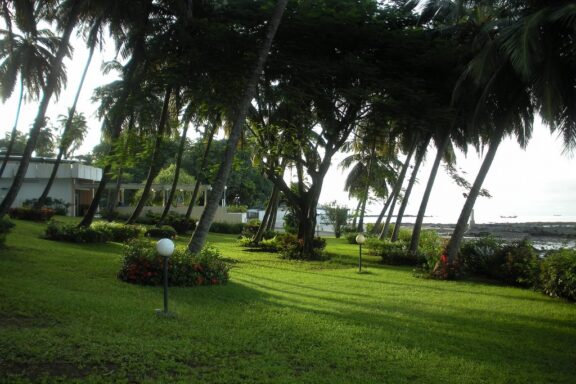 Conakry's coastline offers a beautiful backdrop for a leisurely walk. The palm-fringed coastline, with its views of the Atlantic Ocean, provides a refreshing contrast to the city's bustling streets. It's especially enchanting during sunset when the sky turns hues of orange and pink.
This walk can offer a serene and romantic experience, an opportunity to reflect, or just a pleasant way to wind down after a day of exploring the city.
7. Hike on Mount Kakoulima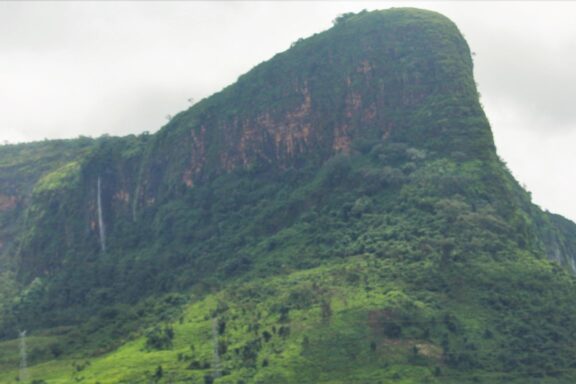 Just a short distance from Conakry, Mount Kakoulima offers nature lovers and hiking enthusiasts an outdoor adventure. This mountain is a distinctive feature of the city's otherwise flat landscapes. The hike to the top is moderate, through dense tropical vegetation, and offers a rewarding view of the surrounding landscapes.
The mountain is also known for its rich biodiversity, so birdwatchers and wildlife enthusiasts will find it particularly interesting. It's a great day trip option to enjoy nature and experience the natural beauty surrounding Conakry.
Frequently Asked Questions
What is the best time to visit Conakry?
The best time to visit Conakry is during the dry season, which runs from December to April. The weather during this period is relatively cooler and less humid, and you won't have to deal with the heavy rainfall that characterizes the monsoon season.
What is traditional food like in Conakry?
Guinean cuisine is rich and diverse, reflecting the country's ethnic mix. Some popular dishes include:
• Poulet Yassa (chicken marinated in onions and lime, then grilled)
• Fou Fou (mashed cassava served with various sauces)
• Maffé (meat in a rich peanut sauce)
Is Conakry safe to visit?
When visiting Conakry, it's essential to be vigilant, especially in regions like Kankan, the Kindia Region, and marketplaces like Madina, Niger, and Taouyah.
These areas are known to attract individuals posing as military or police officers who are, in fact, criminals. Therefore, heightened awareness and caution are advised in these places.
What souvenirs can I bring home from Conakry?
You can bring home local arts and crafts as souvenirs, such as wooden masks, hand-woven fabrics, beaded jewelry, and musical instruments like the balafon (similar to a xylophone).
What currency is used in Conakry?
The official currency of Guinea is the Guinean franc (GNF). Carrying local money for small transactions is good, although credit cards may be accepted at larger hotels and restaurants.
How can I get around in Conakry?
In Conakry, you can get around by taxi or by car hire. There's also a public bus system. Traffic can be heavy, so it's essential to allow for extra travel time.
What are some of the local customs I should be aware of when visiting Conakry?
Generally, greeting people with a handshake in Conakry and Guinea is customary. Avoid wearing revealing clothing as the country is predominantly Muslim and conservatively dressed. Always ask for permission before taking photographs of people.
Final Thoughts
Conakry is a city full of vivacious culture, historical significance, and natural beauty, making it a worthwhile destination for any adventurous traveler. While it's essential to exercise caution, as in any major city, the genuine warmth of its people and the city's unique rhythm create an intriguing and enriching journey.
So, whether you're a history buff, a nature enthusiast, a foodie, or someone who loves to immerse themselves in a new culture, Conakry holds a wealth of experiences that make it a city worth visiting.