Gaborone is the largest city and the capital of Botswana. The city serves as the administrative and economic hub of the nation, housing government buildings, and headquarters for numerous companies.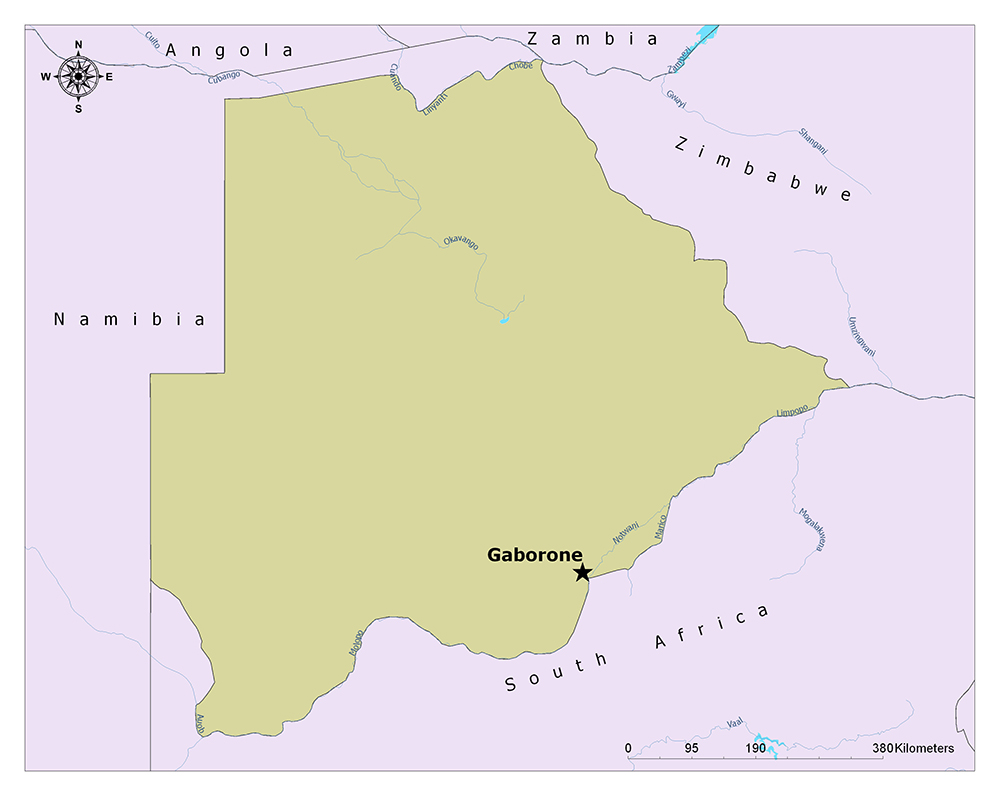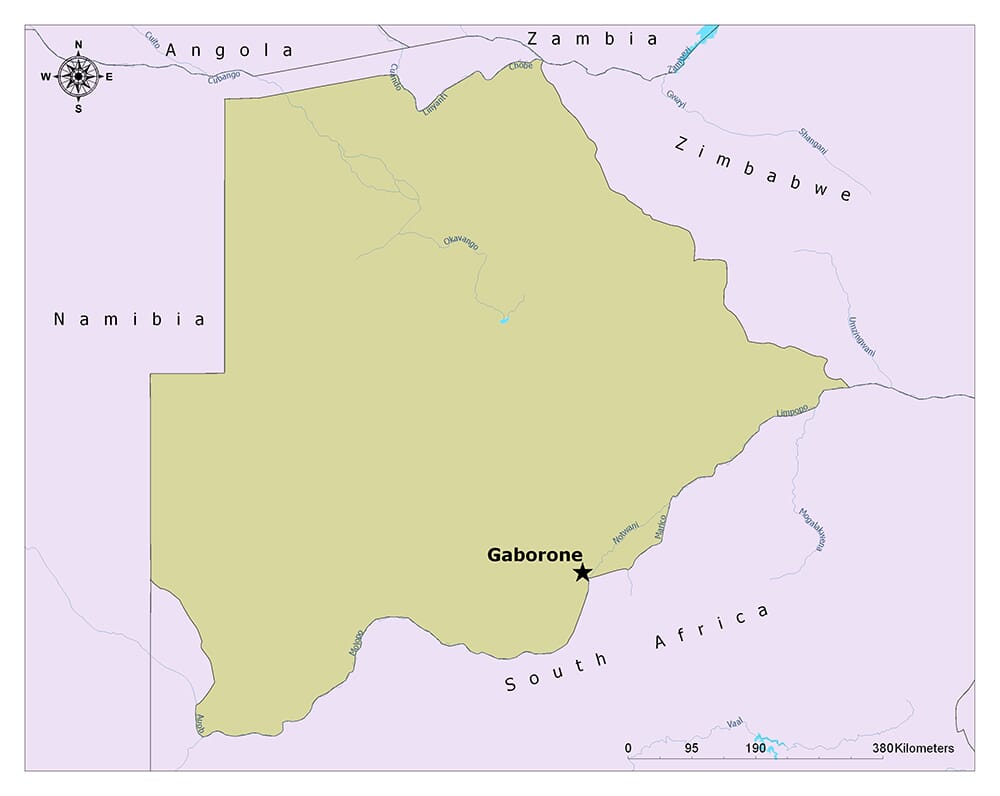 Gaborone was planned and built as the capital city from the ground up, a unique feature compared to many other African cities and it was named after Chief Gaborone of the Tlokwa tribe.
Where is Gaborone?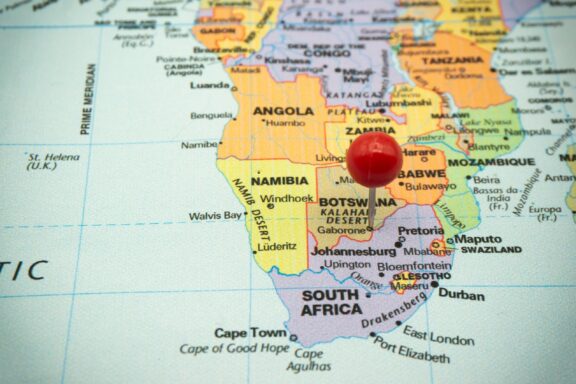 Gaborone is located in the southeastern region of Botswana, a landlocked country in Southern Africa. Geographically, the city is positioned near the border of Botswana with South Africa.
It is roughly 15 kilometers (approximately 9.3 miles) from the South African border. It is situated between the Kgale and Oodi Hills on the Notwane River in the country's southeastern corner.
The geographic coordinates for Gaborone are approximately 24.6281° S latitude and 25.9231° E longitude. Gaborone's placement makes it the economic and transportation hub for the country, with road and rail links leading into South Africa.
History of Gaborone
Gaborone became the capital of Botswana in 1965, a year before the country gained its independence from British rule in 1966. The city was founded to replace the former capital, Mafeking, which was located outside the borders of the newly independent state of South Africa.
Before Gaborone's establishment, the area was a small rural settlement. The city is named after Chief Gaborone of the Tlokwa tribe, who led his people to this region during the late 1880s.
Gaborone's development was initially slow, but the discovery of diamonds near Orapa in 1967 provided the economic boost needed for expansion. This led to a significant increase in the population and infrastructure development. By the late 20th century, Gaborone had transformed into a dynamic, modern city.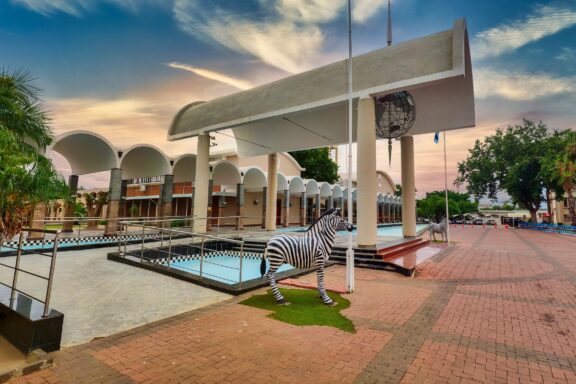 The city has seen some historical events. In 1985, it was attacked by South African forces during the apartheid era, targeting the African National Congress exiles living in the city. This event increased security and international diplomatic efforts to decrease regional tensions.
Despite these challenges, Gaborone has emerged as a symbol of stability and growth in the region. It continues to evolve and grow, with ongoing construction and development shaping the cityscape. The government's investment in education, health, and infrastructure has contributed to Gaborone's status as one of Africa's fastest-growing cities and Africa's 5th richest country.
Gaborone now boasts a unique blend of modern and traditional culture, which plays a crucial role in Botswana's economy, politics, and culture. Its story is a testament to Botswana's progression since independence and its aspirations for the future.
Features of Gaborone
Gaborone is a modern and vibrant city marked by a mix of traditional and contemporary architecture. Gaborone is a relatively young city compared to many other capitals worldwide.
Geography and Climate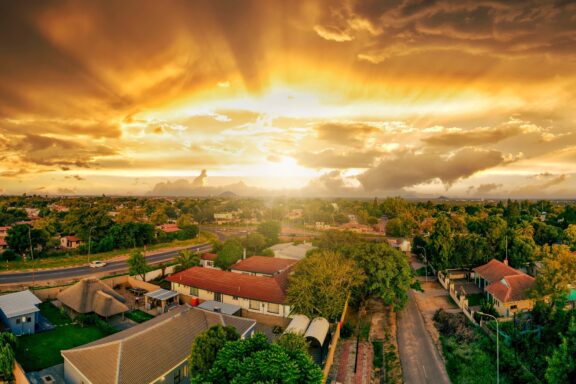 Gaborone is located in southeastern Botswana, near the border with South Africa. The city is between the Kgale and Oodi Hills and along the Notwane River.
Gaborone has a semi-arid climate characterized by hot summers and mild winters. From October to April, summers often see high temperatures and occasional thunderstorms, while winters from May to September are usually sunny and dry with cooler temperatures. The hottest month is typically January, and the coldest is July.
Population
With approximately 310,000 residents, Gaborone stands as the most populous city in Botswana. The city is quite diverse, with a mix of ethnic groups, including the Tswana people, the largest group in Botswana, along with smaller numbers of Kalanga, Basarwa, and others. English and Setswana are the main languages spoken in Gaborone.
The city is known for its high literacy rate, and the University of Botswana, located in Gaborone, is one of the country's most prestigious higher education institutions.
Economy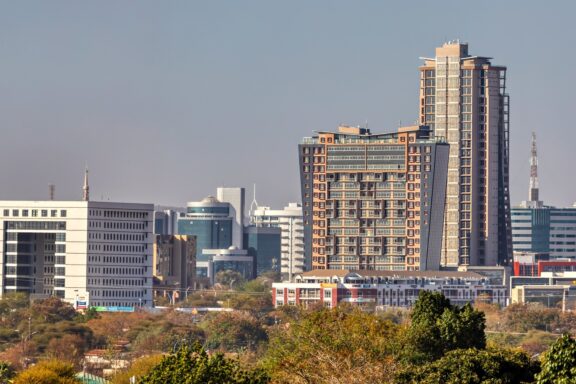 Gaborone is the economic hub of Botswana. It hosts many companies, banks, and the Botswana Stock Exchange headquarters. The city's economy is diversified with key sectors, including services, trade, finance, manufacturing, and construction.
The diamond industry is a significant part of Gaborone's economy. Botswana is one of the world's leading diamond producers, and the capital city houses several diamond sorting and trading companies, including Debswana, a joint venture between the Botswana government and De Beers.
Another essential part of the city's economy is the public sector, as Gaborone is the seat of government. Government services and administration are significant in the city's employment and economic activity.
The tourism industry also contributes to the city's economy. With its wildlife reserves and cultural attractions, Gaborone draws visitors domestically and internationally.
Finally, the retail sector is substantial in Gaborone, with numerous shopping malls and centers spread across the city, providing a wide range of goods and services.
Things to Do and Places to See in Gaborone
1. Mokolodi Nature Reserve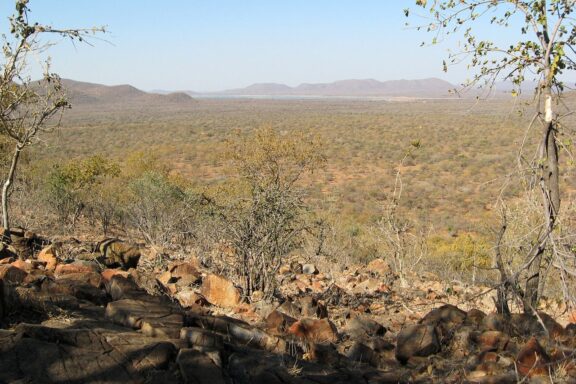 Mokolodi Nature Reserve is a private not-for-profit game reserve about 10 km south of Gaborone. It spans about 30 square kilometers and is home to various wildlife, including giraffes, zebras, hippos, and several species of antelope.
The reserve also houses a successful cheetah breeding program and offers unique experiences such as game drives, rhino tracking, and educational tours.
2. National Botanical Garden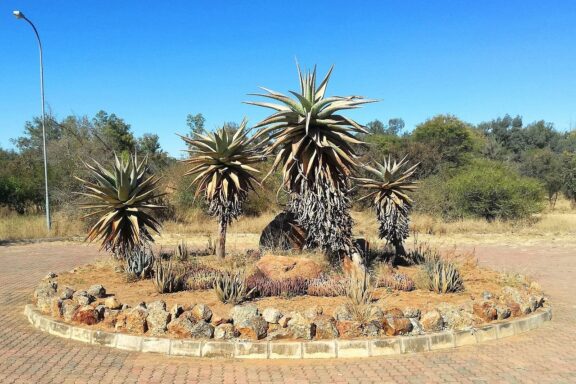 The National Botanical Garden in Gaborone provides a peaceful, green escape within the city. It covers around 7 hectares, features various plant species native to Botswana, beautifully maintained landscapes, and is a popular spot for birdwatchers.
3. Three Chiefs Monument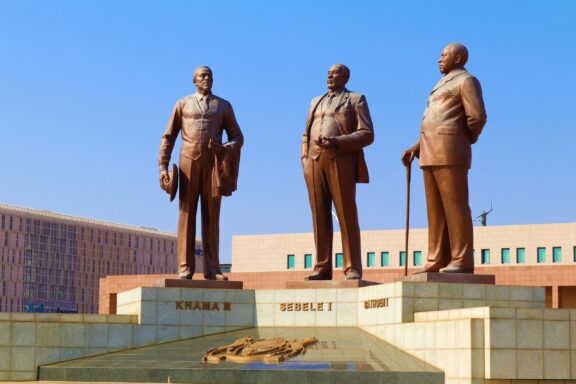 The Three Dikgosi Monument, located in the Central Business District (CBD) of Gaborone, is a bronze sculpture depicting three tribal chiefs (dikgosi): Khama III of the Bangwato, Sebele I of the Bakwena, and Bathoen I of the Bangwaketse. These chiefs played significant roles in Botswana's struggle for independence.
4. Lion Park Resort
The Lion Park Resort is a famous amusement park on Gaborone's outskirts. It features a variety of attractions, including a Ferris wheel, water slides, and a lion enclosure. It's a popular destination for families seeking outdoor entertainment.
5. Kgale Hill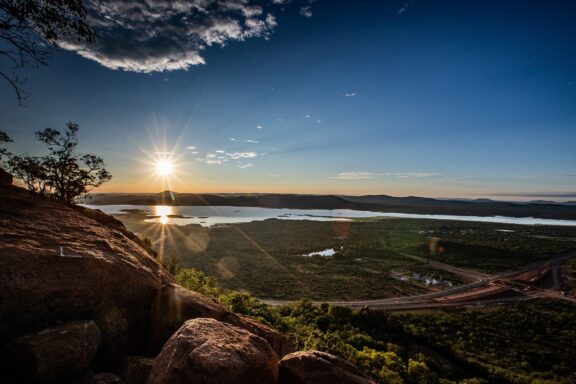 Kgale Hill, also known as "The Sleeping Giant," is a popular hiking spot on Gaborone's outskirts. Standing at 1,287 meters (4,222 ft), it's one of the tallest hills in the area, offering panoramic views of Gaborone and surrounding areas.
Kgale Hill is located to the west of Gaborone, the capital of Botswana. It's a popular spot for jogging, walking, and picnicking.
6. Gaborone Game Reserve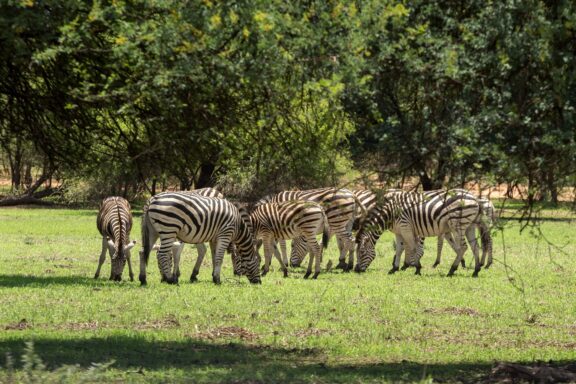 The Gaborone Game Reserve is a small reserve located within the city boundaries of Gaborone. Despite its size, it offers diverse wildlife, including zebra, impala, wildebeest, ostriches, and various bird species. The reserve also has several walking trails and picnic spots, making it popular for residents and tourists alike, and it's involved in several conservation initiatives to preserve local flora and fauna.
Frequently Asked Questions
What language is spoken in Gaborone?
English is the official language, and Setswana is the national language, both widely spoken in Gaborone.
Is Gaborone safe for tourists?
Gaborone is generally considered safe for tourists, although, like any city, it's always recommended to take standard safety precautions.
What food is Gaborone known for?
Like the rest of Botswana, Gaborone is known for traditional dishes such as Seswaa (pounded meat), Bogobe (sorghum oatmeal), and various game types of meat.
Final Thoughts
Gaborone is an intriguing blend of modern architecture, rich history, and vibrant culture that often exceeds visitors' expectations.
Gaborone's unique position as a city close to a diverse wildlife offers a rare urban safari experience that few other cities can match. With warm and welcoming people, Gaborone is an excellent introduction to Setswana culture and traditions.