When you buy through links on this page, we may earn an affiliate commission. Commission payments do not affect the evaluations of the products.
A high-quality world atlas is a wonderful addition to anyone's personal library. Even with the ascension of the Internet as the new source for information we all reach for first, nothing compares to owning a spectacular world atlas.
The best world atlas provides the most accurate and relevant information about every corner of our fascinating globe. A reference book like this can also fascinate the reader for hours with captivating photographs of the endlessly diverse regions of planet Earth.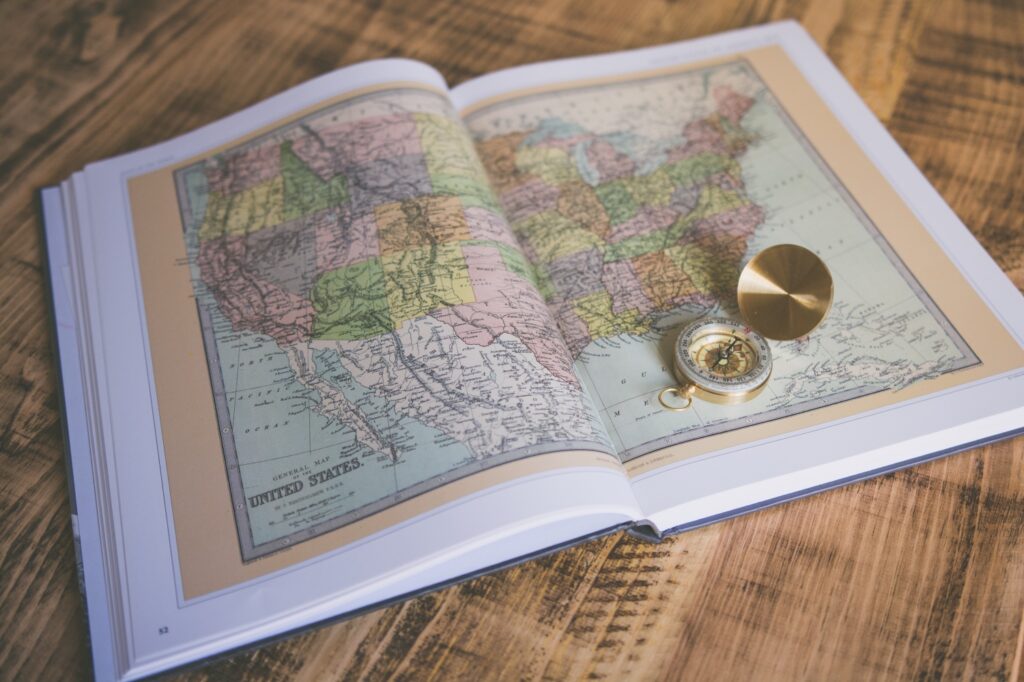 Investing in the best world atlas is an excellent choice for a gift appropriate for all ages. The following list will explain some of the best world atlas options available for purchase today.
The most notable characteristic of this beautiful volume is that this atlas is the only atlas available that is updated every year. Choosing this atlas means choosing a volume that acts as the authority on the landscapes and statistics that help us understand the world.
Achieve a deeper level of knowledge with Oxford's Atlas of the World. This reference book starts with six pages of in-depth analysis of the most recent and accurate global statistics. This portion explains trends in the topics you care about, like climate change and global health.
No atlas is more accurate than Oxford's Atlas of the World. Combined with stunning photography, detailed charts and graphs, and crisp cartography of urban and natural locations, this volume is one of the best world atlas choices on the market.
If you're looking for a more portable, fact-finding volume for your world atlas, the Collins World Atlas is a great option. While not the annually-updated, definitive reference as the previous atlas, this is an accurate and informative volume for all ages in a convenient paperback format.
The Collins World Atlas is an excellent choice for the trivia and crossword puzzle enthusiasts in your life. This atlas features impressive collections of interesting facts, from the flags of each country to lists of rankings like highest mountains and largest countries.
While packed with information, much of the writing is minimal font size. Buyers should be aware that some of the details have been described as challenging to read. However, this volume includes links to great websites so readers can quickly delve into the details from their phone or desktop.
From the authorities on global entertainment, this is one of the best world atlas choices on the market. The National Geographic Family Reference Atlas expertly delivers the information you are looking for, combined with the captivating visuals this publication made famous.
This book is organized by country but includes a richly-detailed map to give you the context of its geographic location. Each country page includes beautiful illustrations of the nation's flag and essential statistics and graphs about its most important population and ecology data.
Staying true to its iconic magazine roots, this world atlas includes explorations of breaking news topics like human migration and linguistics. This volume even delves into unknown regions, delivering exciting information on the ocean's depths and expanses of space.
If you are looking for detailed and continuous world maps, this may not be the best volume for you. However, the in-depth coverage of individual regions and their trends is what the National Geographic Family Reference Atlas is at its best.
This atlas is the second world atlas on the list from National Geographic, but this volume is much different from the National Geographic Family Reference Atlas described above. The considerable increase in size and price set this atlas apart from other best world atlas choices.
This enormous volume spans more than 400 pages and weighs almost eight pounds. The atlas of choice for libraries and schools, this reference book would also be a great addition to the personal library of someone who is truly a global citizen.
This world atlas devotes a significant percentage of its more than 400 pages to an in-depth study of the United States. Some readers value this detailed coverage of the United States, but others looking for the same level of detail on other countries will be unsatisfied.
Like many of the best world atlas options on this list, this volume includes more than just facts, charts, and maps. One of the highlights is the detailed cultural maps, like "Life on a Warming Planet," which examines climate change trends like melting permafrost.
This reference book is designed to be an indispensable resource for high school students studying geography and global topics. The Know Geography World Atlas for grades 9-12 helps students understand the world, making it more than just one of the best world atlas choices on the market.
Related Post: Best Globes for Kids in 2023
Developed by the atlas gurus at Rand McNally, this world atlas covers everything, including:
Population data
Geological landforms
Current events
A glossary of foreign terms
This reference book encourages a deeper level of learning of our political and physical climates.
This 176-page volume is the size of a standard sheet of paper, making it a great companion for any student. The Know Geography World Atlas is simply organized and richly illustrated for a fun and engaging learning experience.
From one of the global leaders in dictionaries and vocabulary, Merriam-Webster's Student Atlas is an excellent resource for middle school students in grades five to eight. This age-appropriate reference book is a great companion for:
Homeschool learning
Distance learning
Curious learners
This world atlas provides the basics in a colorful and exciting format for young learners. While not a source for detailed political maps, this affordable paperback volume offers a great introduction to the different regions of the world and their topographical features.
Conclusion
When choosing the best world atlas, consider your needs and the audience who will be using these valuable reference books the most often. A world atlas includes detailed maps and topographical data, and information on global trends and even the solar system.
From hefty volumes bursting with information to indispensable companions for students of all ages, one of the best world atlas choices on this list is an magnificent investment in education for any learner.