When you buy through links on this page, we may earn an affiliate commission. Commission payments do not affect the evaluations of the products.
World atlas books have long been valued resources for both geographical enthusiasts and curious minds alike. These comprehensive guides provide detailed information on countries, cities, and geographical features across the globe, while also offering vibrant maps that captivate our imagination.
In today's fast-paced and interconnected world, a world atlas book can help us foster a deeper understanding and appreciation of our planet.
With the wealth of information they contain, atlases can serve a multitude of purposes, from being functional learning tools to making stunning coffee table displays.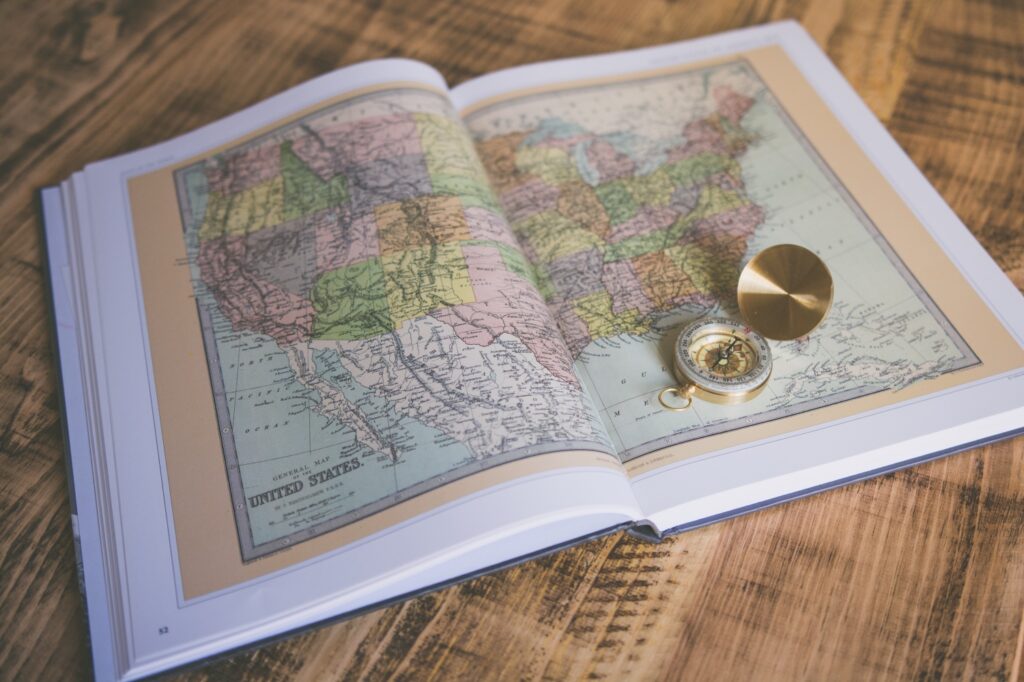 This blend of aesthetics and educational utility make world atlas books a sought-after commodity for individuals from various backgrounds. As diverse as atlases may be, there are common factors that prospective buyers should consider when selecting the best one for their needs.
Key considerations when purchasing a world atlas book include the quality and clarity of the maps, the relevance and depth of the textual information, and the overall format of the book. High-resolution printed maps with distinct colors and fonts ensure easier readability, while detailed descriptions and facts enhance the reader's understanding of different regions. Additionally, a well-organized layout with user-friendly indexes can greatly improve navigation, making it a breeze to find specific locations or information.
Having delved into the intricacies of world atlas books, we have analyzed multiple options and compared them based on the factors mentioned above.
Our goal is to help guide you towards the best world atlas book that not only meets your requirements but also opens up new horizons in your understanding of our diverse and ever-changing world.
Best World Atlas Books
We have carefully curated a list of the best world atlas books available in the market. Explore our selection to find the perfect guide to our fascinating world.
Top 5 World Atlases for Avid Map Lovers:
Collins World Atlas: Essential Edition (Images from Amazon)
The Collins World Atlas: Essential Edition is an excellent choice for those seeking an accessible, up-to-date atlas with clear maps and a helpful index.
Pros
Up-to-date maps
Easy-to-navigate index
Compact and lightweight design
Cons
Binding makes it difficult to lay flat
Limited additional information (temperature, etc.)
Some users report color issues
The Collins World Atlas: Essential Edition features up-to-date maps, making it a valuable resource for those seeking current geographic information. As a part of the Collins Essential Editions series, this atlas is designed to be accessible to a wide variety of users. Its compact and lightweight design allows for easy transport and storage.
However, some users have reported that the atlas's binding makes it difficult to lay flat, which can hinder the ease of reading and following maps from one page to the next. Additionally, this particular edition does not include a significant amount of additional information, such as temperature charts or other graphical representations of data. This may not be a significant issue for some users, but it is worth considering if you require a more comprehensive atlas.
Another concern raised by a few users is the atlas's color design, which some claim makes distinguishing between countries difficult. This may be an issue particularly for those with color vision deficiencies.
Despite these drawbacks, the Collins World Atlas: Essential Edition remains a solid choice for anyone in need of a portable, up-to-date world atlas with a user-friendly index.
A highly recommended atlas for individuals who want in-depth and up-to-date information about the world around them.
Pros
Comprehensive and up-to-date maps
Wealth of additional information
High-quality design and presentation
Cons
Large and heavy for some users
National and internal boundaries can be hard to distinguish
Limited maps for certain regions such as South America
The Atlas of the World: Twenty-Ninth Edition offers its users a comprehensive and up-to-date collection of maps, making it an excellent choice for those interested in understanding global geography. As a top choice in the world atlas market, it boasts not only high-quality maps but also a wealth of additional information that users will find beneficial.
Aside from its extensive geographic coverage, the atlas also contains information about flags, climate, minerals, pollution, and more.
Its design and presentation are of the highest quality, making it easy and enjoyable to use. Although it may be relatively large and heavy, the amount of information and detail it provides justifies its size.
One issue that some users may have with the atlas is that national and internal boundaries can be difficult to distinguish at times. Additionally, there may be limited maps available for certain regions, such as South America, which may prove to be a drawback for users looking to explore these specific areas. However, these cons should not overshadow the many positive features this atlas provides.
In conclusion, the Atlas of the World: Twenty-Ninth Edition is a valuable resource for anyone looking to delve deeper into the geographical intricacies of our world. Its extensive and up-to-date information, combined with the high-quality design and presentation, make it an essential addition to the collection of map enthusiasts and curious individuals alike.
This atlas is a top pick for families seeking a comprehensive, up-to-date resource on world geography.
Pros
Vibrant and detailed maps
Contains diverse information on regions and cultures
Recent update (October 2020)
Cons
Book binding can obstruct some map details
Limited information on some countries
Lacks in-depth textual descriptions
With a 4.8 out of 5-star rating on Amazon (as on 12 June 2023), the National Geographic Family Reference Atlas 5th Edition is a fantastic resource for people interested in world geography. The maps within the hardcover book are large, vivid, and visually appealing, offering immense detail and colorful presentation that will engage both young and adult readers.
Some reviewers have commented that this edition provides a wealth of detail on different regions and cultures, covering topics such as global issues, demographics, and climate change. This makes it an excellent tool for sparking conversation and learning among family members and friends alike.
However, a few users have noted that the book's binding can sometimes obstruct parts of the maps, making it difficult to see certain geographic locations.
Additionally, the atlas may not have comprehensive information on every country, particularly in regions like Canada, Africa, and South America. Lastly, readers who are seeking in-depth textual descriptions of countries and their landmarks may find this atlas somewhat lacking in this department.
Despite these minor drawbacks, the National Geographic Family Reference Atlas 5th Edition remains a valuable geographic resource for families and geography enthusiasts, offering an updated and visually appealing look into our world.
This atlas is a great choice for anyone seeking an up-to-date, comprehensive resource for global geography.
Pros
Recent publication date
Over 200 maps and illustrations
Authoritative source
Cons
Limited to continental maps
Not much detail on specific regions
More data-oriented than map-focused
The National Geographic Concise Atlas of the World, 5th Edition, is a visually stunning and authoritative atlas that offers more than 200 maps and illustrations. Published on September 6, 2022, this atlas is recent and up-to-date, ensuring that readers have access to the most current information on world geography.
One of the strengths of this atlas is its extensive number of maps and illustrations, which cover most continents. As a product of National Geographic, the atlas is backed by the research, credibility, and experience of one of the most respected sources in the field of cartography.
However, some readers may find that this atlas is not as detailed as they would like. While it covers most continents, it does not provide much information about specific regions, such as the Iberian Peninsula or the Caribbean. Instead, it focuses primarily on continental maps and data.
Additionally, while the atlas is full of beautiful imagery and carefully organized information, some users may find that it is more data-oriented than map-focused. If you are looking for a resource that delves into the art of maps more than data, this may not be the best choice for you.
In conclusion, the National Geographic Concise Atlas of the World, 5th Edition, is an excellent resource for those seeking an updated and comprehensive atlas.
With an impressive array of maps and illustrations from a reputable source, it's a valuable addition to anyone's collection. However, for readers who desire more detail on specific regions or a more map-centered atlas, it might not fully satisfy their needs.
A comprehensive, engaging atlas ideal for students and geography enthusiasts alike.
Pros
Rich visual content with clear maps
Covers diverse topics and useful information
Appeals to a wide age range of students (aged 12-18 years)
Cons
Some regions might not be covered in detail
Paperback might be less durable
Limited to 144 pages
This 6th edition of the National Geographic Student World Atlas is an excellent resource for anyone passionate about geography or looking for an aid to supplement their studies. The beautifully designed atlas provides an array of colorful and detailed maps, along with a variety of terrain and population density data, ensuring the reader remains engaged and informed.
In addition to its visual appeal, the atlas covers a wide range of topics that delve into geography, history, and culture. It serves as an effective learning tool for students, facilitating a comprehensive understanding of the world. This inclusivity makes it an excellent investment in your child's education or even for oneself as an adult wishing to brush up on geographic knowledge.
However, it is important to note that due to its limited page count, the atlas may not cover every region as extensively as some readers might desire. Additionally, the paperback format may not be as durable as a hardcover edition, which may be a concern for some users.
Despite these minor drawbacks, the National Geographic Student World Atlas, 6th Edition remains a sought-after resource in the realm of world atlases.
Comparison Table
| Atlas | Price | Dimension in inches | Weight in pounds | Pages |
| --- | --- | --- | --- | --- |
| Collins World Atlas | $17.95 | 8.9 x 0.4 x 12.28 | 0.6 | 128 pages |
| Atlas of the World | $114.75 | 14.3 x 2 x 11.9 | 7.55 | 448 pages |
| National Geographic Family Reference Atlas | $40.49 | 10.5 x 1.12 x 13.7 | 5.7 | 400 pages |
| National Geographic Concise Atlas of the World | $20.93 | 10.3 x 0.59 x 13.51 | 2.9 | 200 pages |
| National Geographic Student World Atlas | $9.29 | 8.59 x 0.39 x 10.85 | 0.5 | 144 pages |
Best World Atlas Books in 2023 Compared. Prices are from Amazon and updated daily.
Buying Guide
When looking for the best world atlas book, there are several factors that we should consider. These factors ensure we end up with an atlas that is not only enjoyable to browse, but also serves as an accurate and reliable source of information.
The first factor is the scale and detail of the maps. A high-quality atlas should provide clear and detailed maps that make it easy to locate specific countries or regions. In addition to the accuracy of the maps themselves, we should also consider the level of geographic detail provided. This includes information on key landmarks, cities, and natural features – all of which contribute to our understanding of the world around us.
Another important factor is the layout and format of the atlas. We want a user-friendly design that allows us to easily navigate the pages and sections. This means thinking about the contents and index layout, as well as the overall page formatting. We should look for atlases that provide clear, consistent labelling of map keys, scales, and other essential elements so that we can quickly find the information we need.
Historical Content and Additional Features – An excellent world atlas should also offer some level of historical context. This means providing maps and information on the changes in political and geographical boundaries throughout history, as well as details on key historical events and their effects on the global landscape.
Other additional features that make an atlas stand out include high-quality photographs and illustrations that complement the maps, in-depth descriptions and background information on different regions and cultures, and up-to-date statistics and data on various aspects – such as demographics, climate, economy, and more.
These features can enrich our understanding of the world and make the atlas a valuable resource beyond the maps themselves.
Evaluate the Reputation of the Publisher
Lastly, we should consider the reputation of the atlas's publisher. This can be done by researching their previous works and checking for any awards or recognitions they have received.
A reputable publisher will ensure that the information contained within the atlas is accurate and up-to-date, and will be more likely to produce high-quality, well-designed atlases.
By carefully considering these factors, we can be confident in our decision and select the best world atlas book that meets our needs and interests.