Before we delve into our discussion, we'd like to emphasize that beauty is not limited to physical appearances alone, but encompasses the depth of one's character and inner strength. Every woman, irrespective of her looks, possesses her own unique allure and grace. 🙂
Now, having established that important point, let's explore the captivating charm of 10 blondes who have made an indelible mark on the world with their radiant beauty.
You might be wondering, "What do blonde women have in common with maps?" Allow us to clarify any confusion; we haven't veered off course. Our map still remains the centerpiece of our discussion!
Presented below is a map highlighting the birthplaces of these 10 stunning blondes, an intriguing geographical representation of their diverse origins: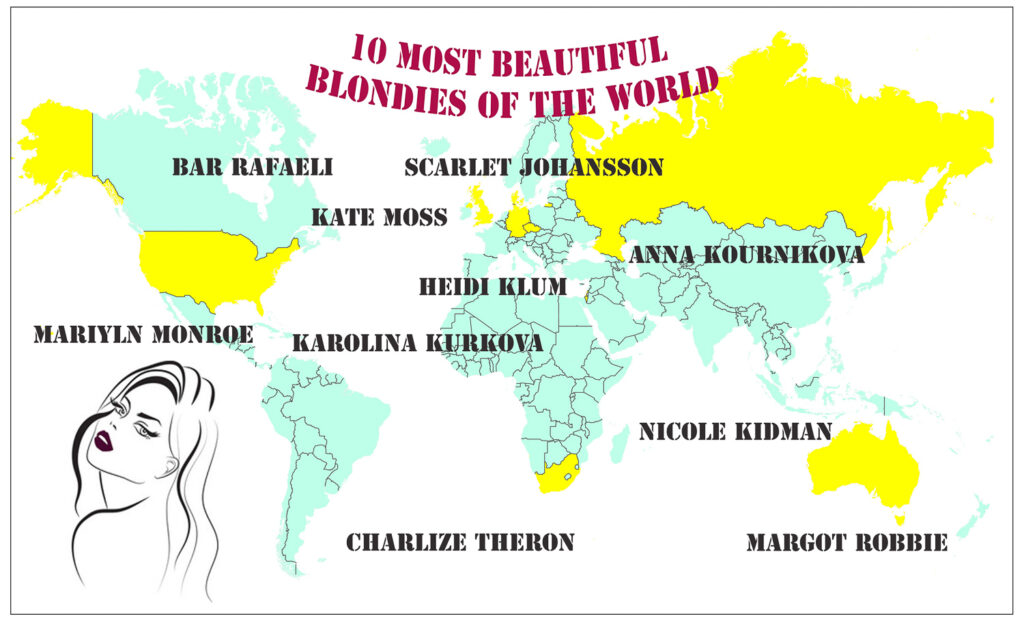 We'd like to note that countless surveys and publications are dedicated to this subject matter. In light of this, we present our unique compilation, meticulously crafted by considering influences from past to present.
1. Marilyn Monroe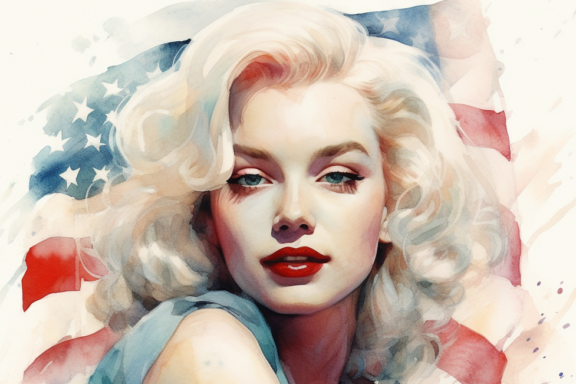 Our list commences with the iconic Marilyn Monroe. The American bombshell, forever immortalized in AI-generated watercolor, remains a staple image when one thinks of blonde beauty. Her charm and allure continue to resonate years after her time.
2. Charlize Theron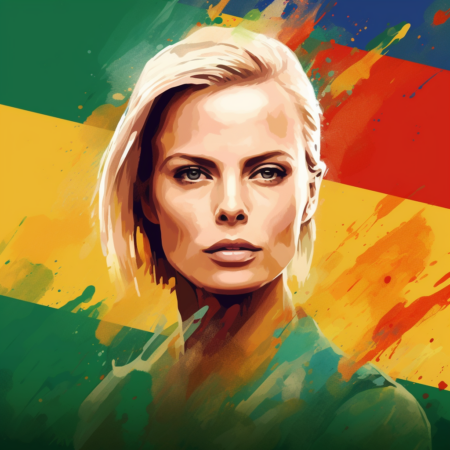 Hailing from South Africa, Charlize Theron captivates with her striking green eyes and dazzling blonde locks. Her beauty is complemented by her commendable filmmaking and acting prowess, earning her a deserving spot on our list.
3. Nicole Kidman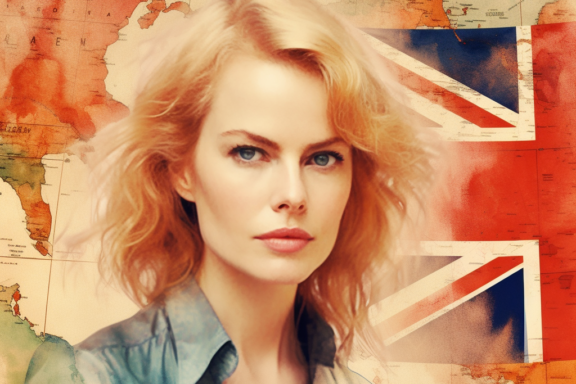 A veritable embodiment of both talent and beauty, Nicole Kidman is one of the first names that spring to mind when discussing blondes and acting. Her alluring Australian charm secures her the third spot on our list.
4. Scarlet Johansson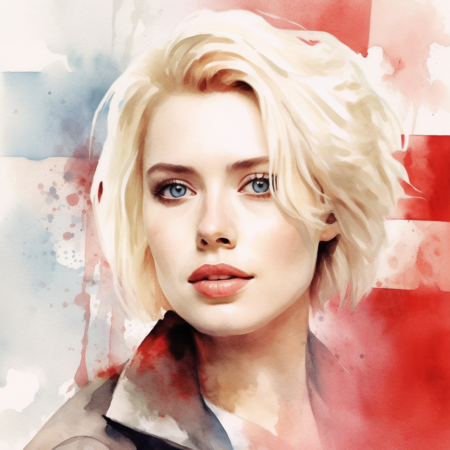 Representing Denmark, Scarlett Johansson enchants with her successful career and breathtaking beauty. Her distinctive charm and talent have garnered her widespread recognition.
5. Heidi Klum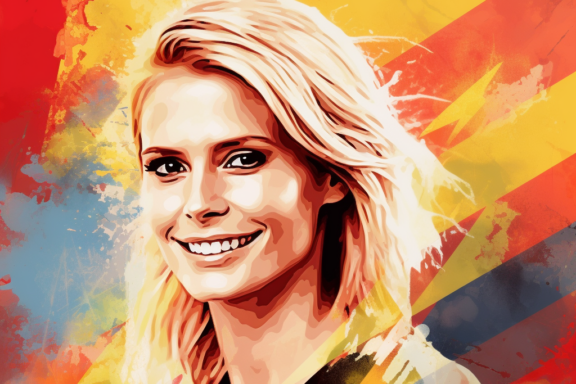 Known for her stint with Victoria's Secret and her success in the field of presenting, the German-born Heidi Klum is a testament to beauty and ambition. Her AI-generated watercolor portrait exudes her radiant charm.
6. Kate Moss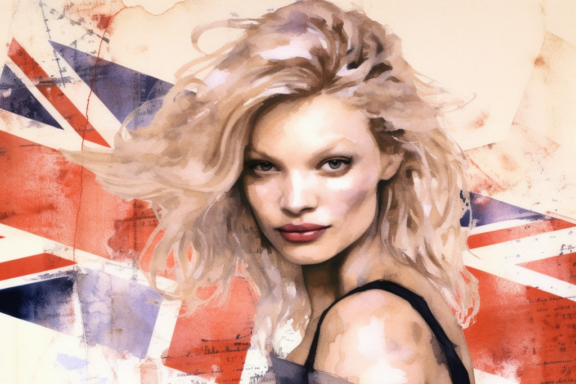 England's pride, Kate Moss, has sustained her beauty throughout the years, reinforcing her position as a successful model. She graces the sixth spot on our list with her timeless allure.
7. Karolina Kurkova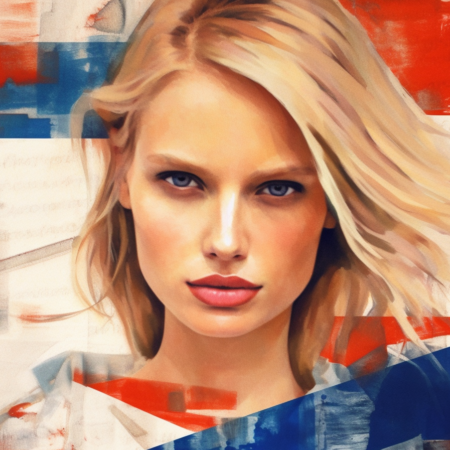 A list about blondes would be incomplete without Karolina Kurkova. Her radiant beauty and authentic Czech roots make her a remarkable addition to our list.
8. Anna Kournikova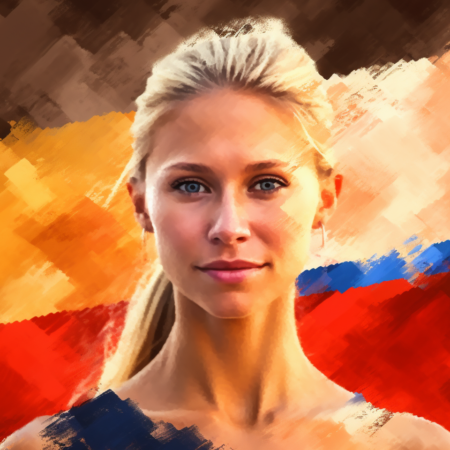 The Russian-born tennis sensation, Anna Kournikova, is a blonde dynamite. Her athletic prowess and captivating beauty, seemingly inherited from her homeland, make her a notable inclusion. We wish her a continued successful tennis career.
9. Bar Rafaeli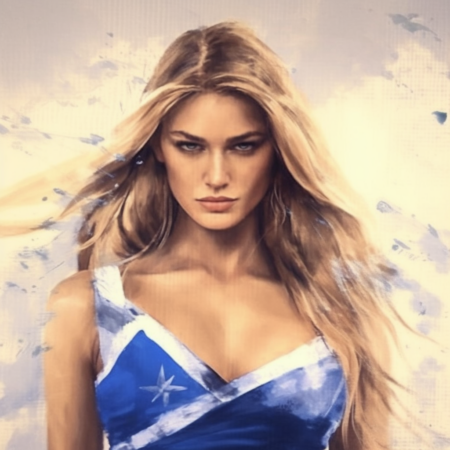 Hailing from Israel, Bar Refaeli is undoubtedly one of the world's most beautiful blondes. Her stunning looks and charm have earned her a well-deserved spot on our list.
10. Margot Robbie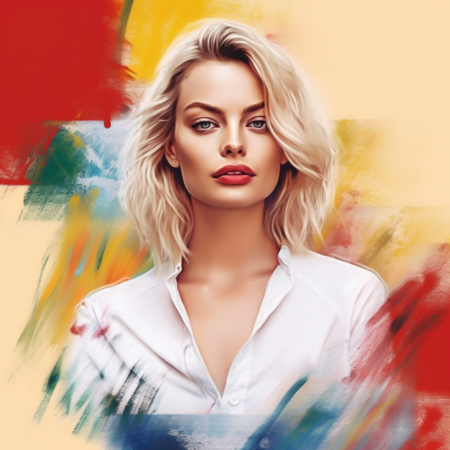 The final name on our list is the young Australian starlet, Margot Robbie. Despite her tender age, Robbie's beauty and talent have already placed her amongst the world's most captivating women.